Creality, a global pioneer in 3D printing, has ended its show at Formnext 2022, the most prestigious annual additive manufacturing conference and trade show in Europe, held in Messe Frankfurt Exhibition Centre in Germany from November 15 to November 18, 2022.
Creality brought Ender-5 S1, Sermoon D3 and other heavyweight products to this show, deepened its cooperation with Forward AM, and had extensive interactions with fans.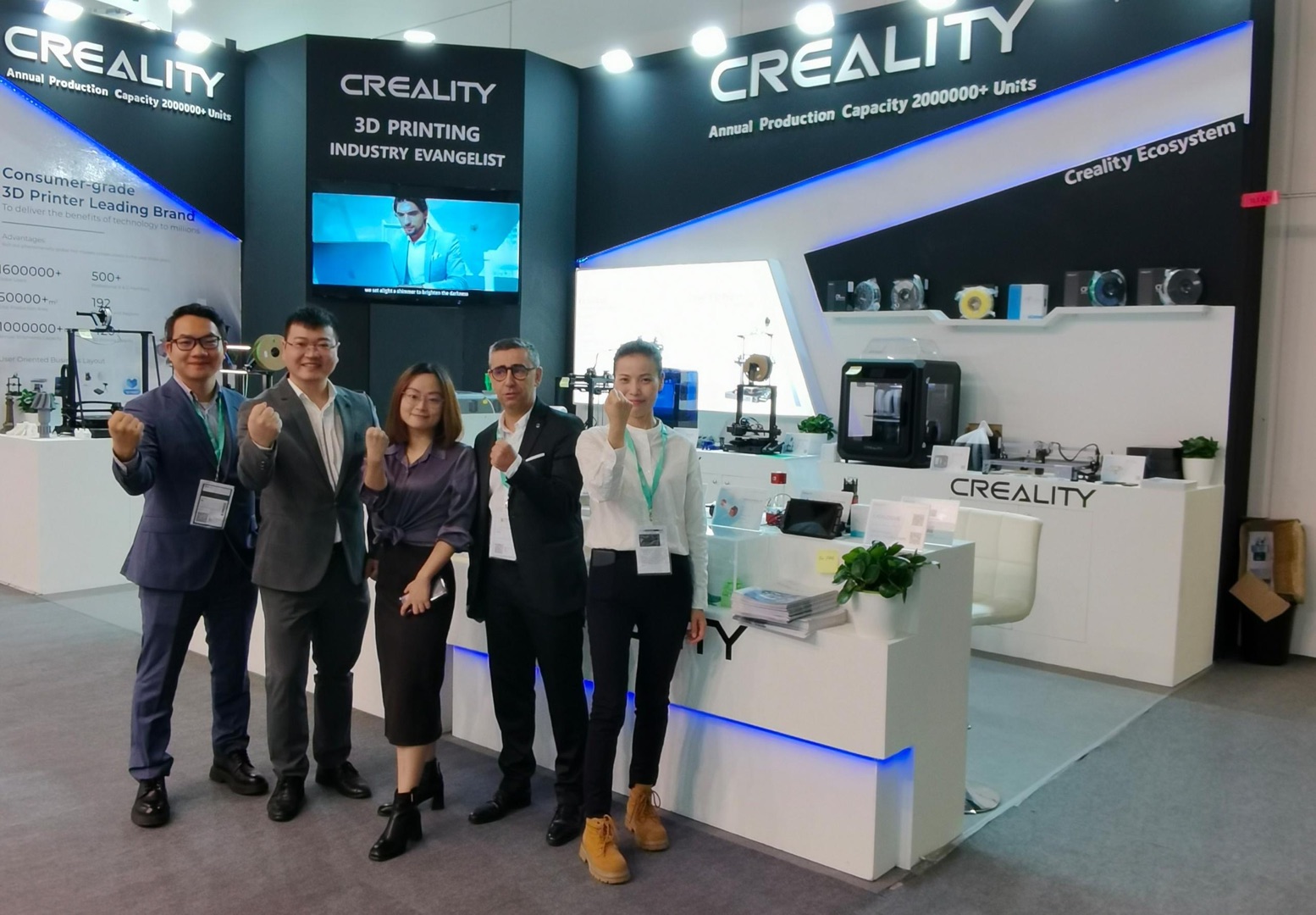 Close partnership with Forward AM
Creality and Forward AM, a brand of BASF, entered a partnership in September, determined to create better solutions for the professional and industrial market of additive manufacturing.
The two parties will work closely to explore innovative additive manufacturing applications in industries including general manufacturing, automotive, medical and education, accelerating the additive manufacturing industrialization.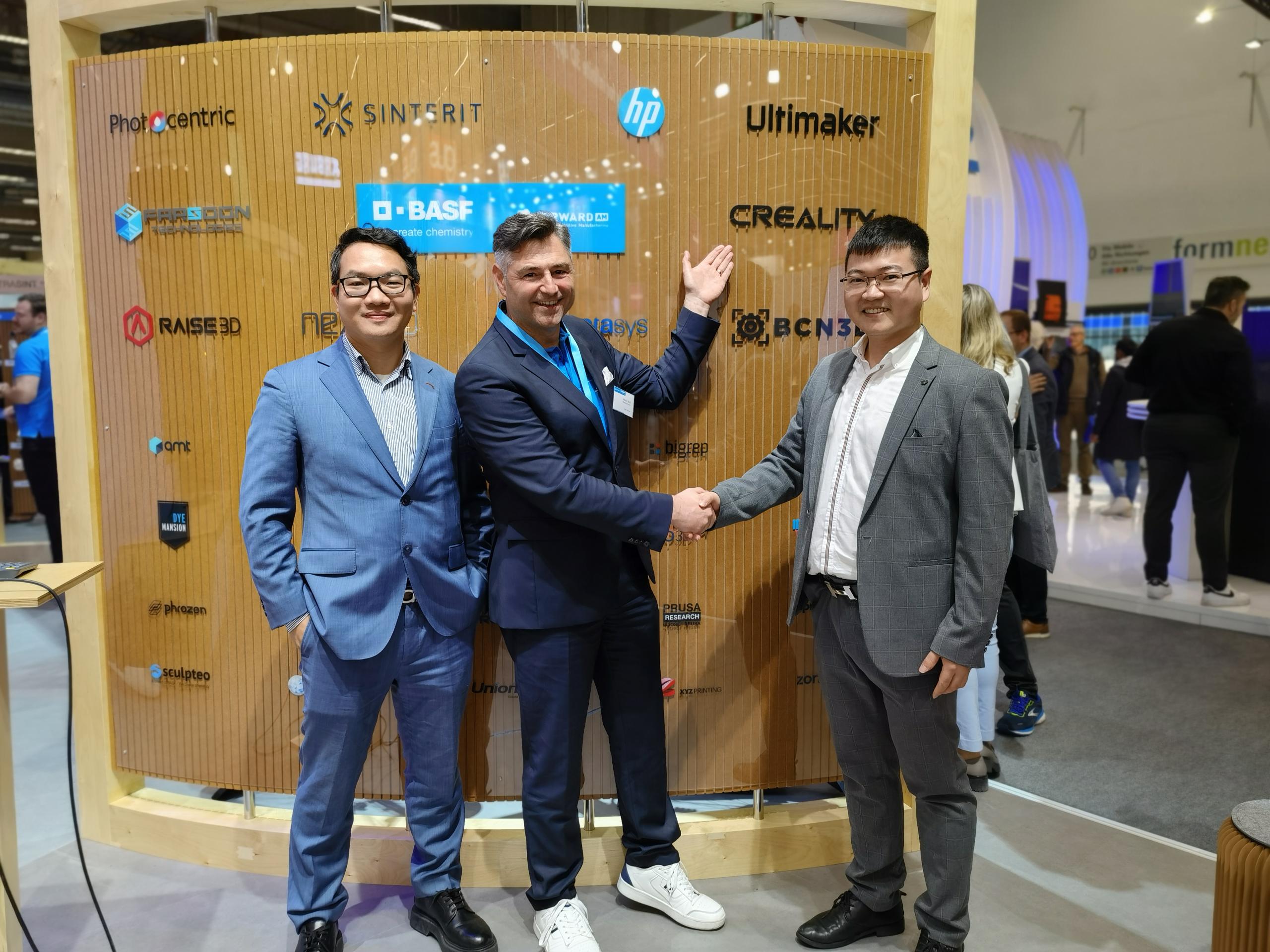 From right to left: Fred Liu, Co-founder and Executive Director of Creality, Martin Back, Managing Director of Forward AM, William Wu, Regional Director of Creality
At Formnext 2022, Creality and Forward AM pushed the cooperation further. On November 16, Creality was invited by Forward AM to give a speech at Forward AM's booth.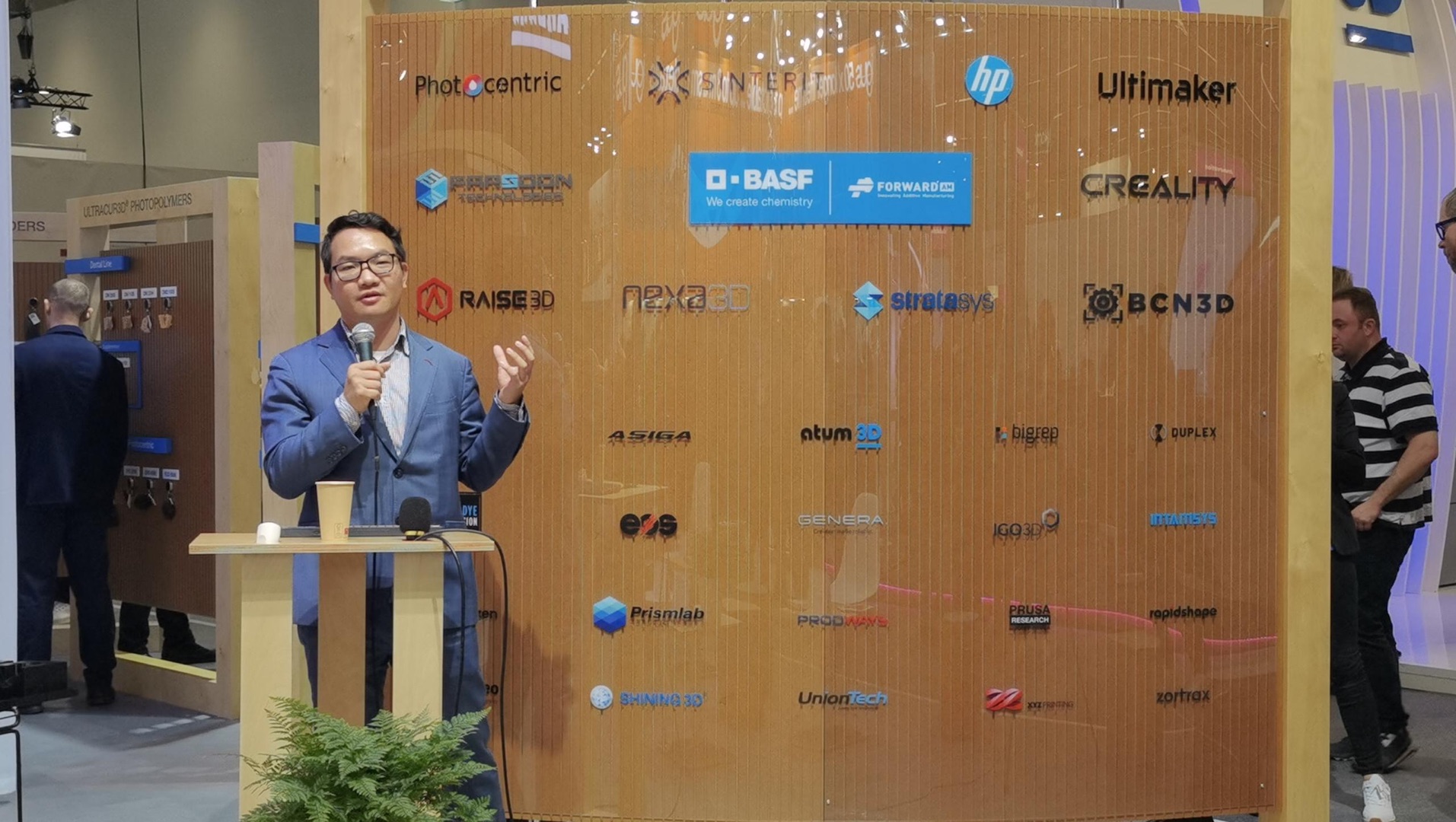 "As the number of users continues to grow, we get feedback from users that there is a difference in the performance of our printers when printing with different filaments," said William Wu, Regional Director of Creality. "So we proposed 'Better Filament Plan'."
"Better Filament Plan" aims to let users experience the fun of 3D printing and improve the overall quality of 3D printing filaments. It would recommend filaments highly matching with Creality printers. Through the plan, Creality collaborates with market leaders to provide users with high-quality filaments tailor-made for Creality 3D printers.
"This required the introduction of filament in the development phase of Creality printers, and the optimal adaptation of the filament to the printer," said Wu. "Based on the plan, we have launched the filament series and resin series."
At Formnext 2022, Creality brought HP-ULTRA, a high-end filament series that Creality and Forward AM developed together. HP-ULTRA were tailor-made for Creality 3D printers from high-quality and reliable material and had neat winding to avoid tangles and jamming during 3D printing.
Creality Lab and Forward AM's Additive Manufacturing Technical Centre (AMTC) have tested over 20 types of engineering plastic filaments on Sermoon D3, Creality's latest professional-grade 3D printer. 14 were chosen as standard filaments. A spool of HP-ULTRA will be included in each Sermoon D3 shipment package as complimentary.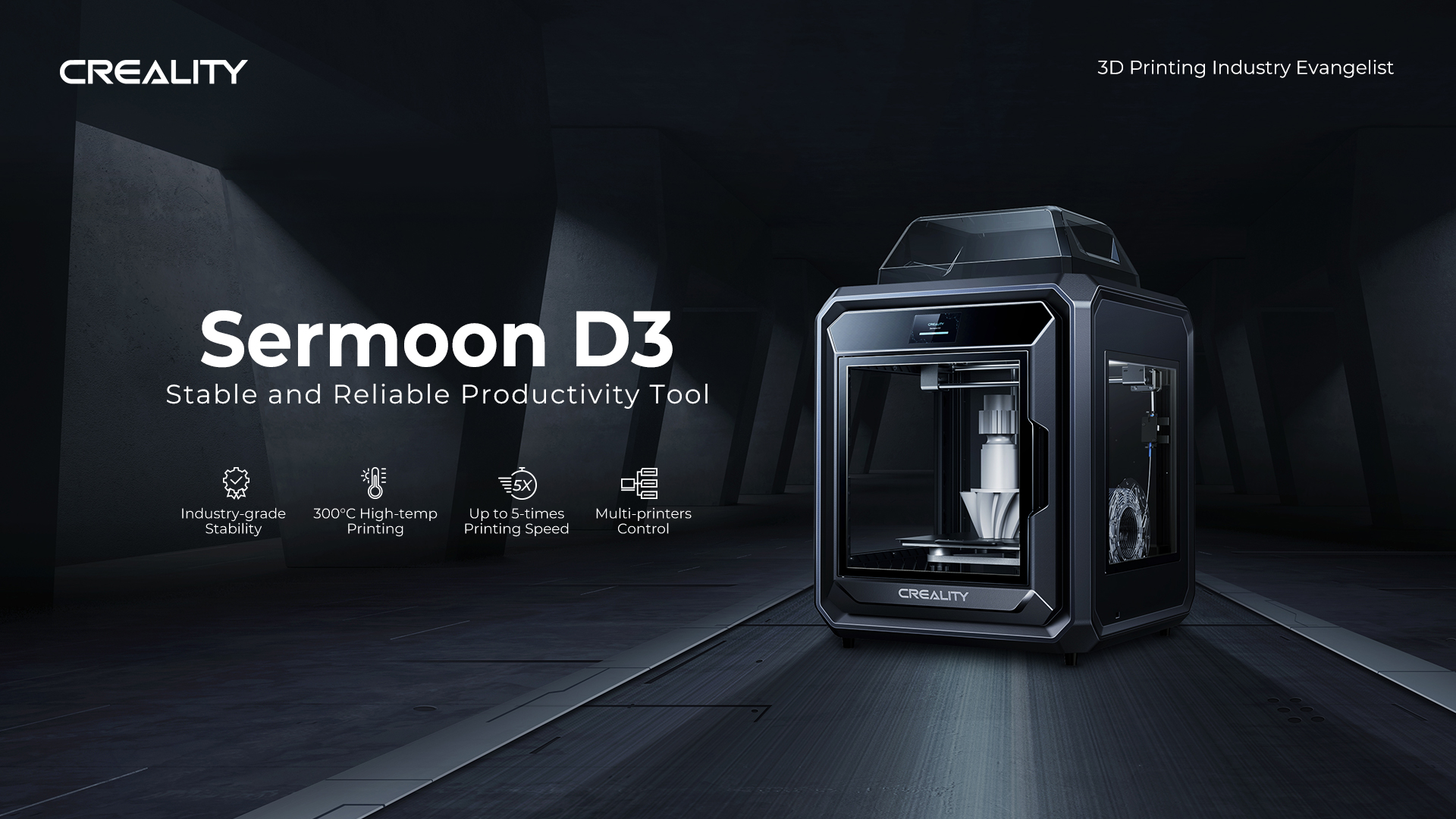 " Based on the feedback of users, it has the following features," said Wu. " The first one is not easy to break, the second is relatively easy to print, the third is no bubbles, and the fourth is no clogging."
In this show, Creality planned a series of activities to strengthen the interaction with fans and received a lot of praises from fans. In the guest book, a fan expressed his gratitude and best wishes to Creality. "While Creality didn't come to Europe very often, we were thrilled to see the officials of Creality today." one Creality fan said.
At Formnext, Fred Liu, Co-founder and Executive Director of Creality, accepted interviews from International media and influencers.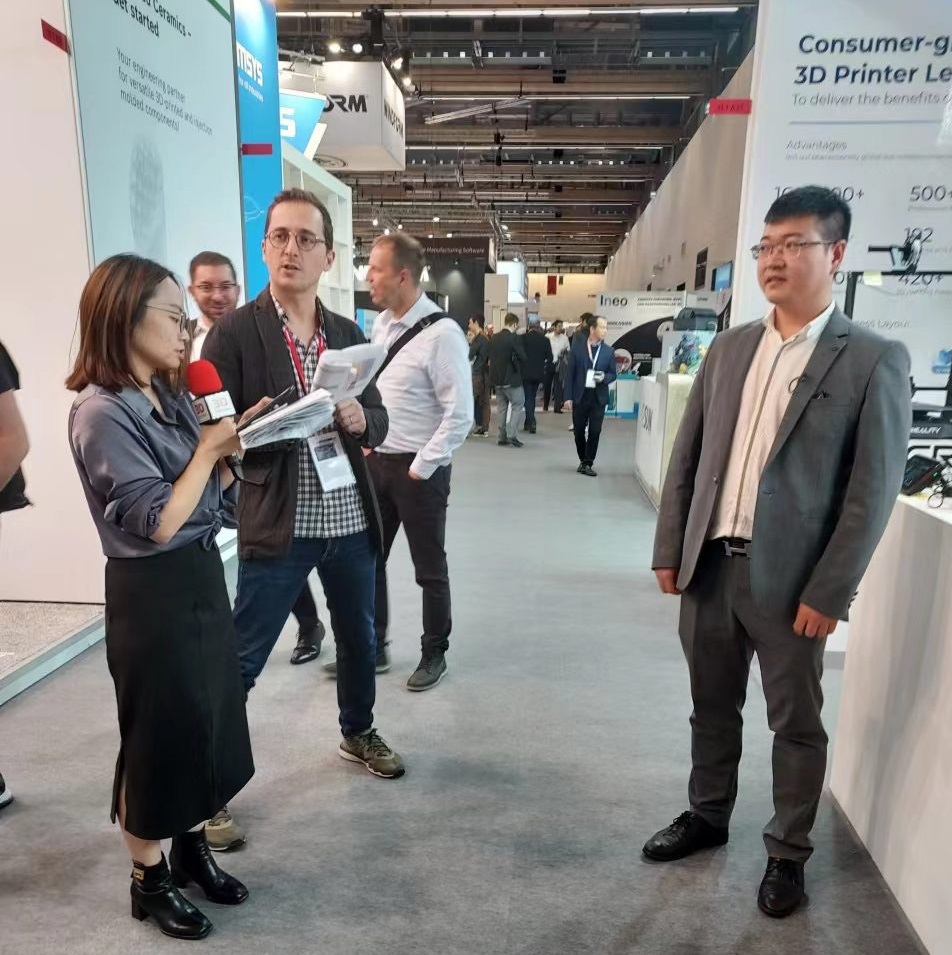 "We attach great importance to the European market, and more and more DTC [online stores] in European countries will be opened one after another. Creality will continue to develop industry-level partners and more dealers to explore richer applications of 3D printing." said Liu.