Industrial Grade Build Volume
Sermoon M500 offers a build volume of 510*510*610mm, spacious enough to print a large piece or a big batch of small parts. It is a powerhouse for prototyping, manufacturing, R&D, and more.


Built for Constant Production

Built for Constant Production
Boasting a stable motion system and reliable printing performance, Sermoon M500 is a go-to 3D printer for constant industrial production.


Ultra Stable Motion System

Ultra Stable Motion System
Reliable Extrusion for Consistent Results
Sermoon M500's printhead combines a powerful dual-gear extruder and a high-flow hotend. It can work continuously at up to 300°C with smooth extrusion. Highly reliable to deliver successful prints.


Fulfilling Specs with Right Filaments

Fulfilling Specs with Right Filaments
Thanks to the mighty printhead, Sermoon M500 is able to handle flexible, wear-resistant, and more filaments apart from the regular PLA.
You can always find the right filament to print a specific prototype or part.
Supported Filaments: PLA, ABS, TPU, PC, PETG, PLA-CF, PA-CF, etc.
Thermostatic Chamber to Forge Strong Prints
The 60℃* heated chamber envelopes the print in constantly warm air. And the underlying heatbed can heat up to 120℃*. Together, they enable engineering-grade prints.

· Stronger bonding between print layers
· Less warping or cracking due to residual stress
· Higher strength of the 3D printed parts

*Both are the maximum temperatures. The data are recorded by Creality Lab at a 25℃ room temperature.


Remote Monitoring with Camera
The built-in HD camera and network capability allow you to monitor the printing status and progress remotely with Creality Print or Creality Cloud.

The video playback function is handy for troubleshooting and process improvement.


Efficient 0.6mm Nozzle
Sermoon M500 features a quality 0.6mm hardened steel nozzle with an orifice that is 2.25 times larger than that of a regular 0.4mm nozzle. It deposits materials in a thicker and more solid line, thus slashing printing time and increasing production capacity.
Closed-loop Motors Make It All Better
Closed-loop stepper motors are used in all of the X, Y, and Z axis. Featuring a sensitive feedback-control loop, they offer high torque, smooth steps, and precise positioning. Effective to boost printing speed and quality at the same time.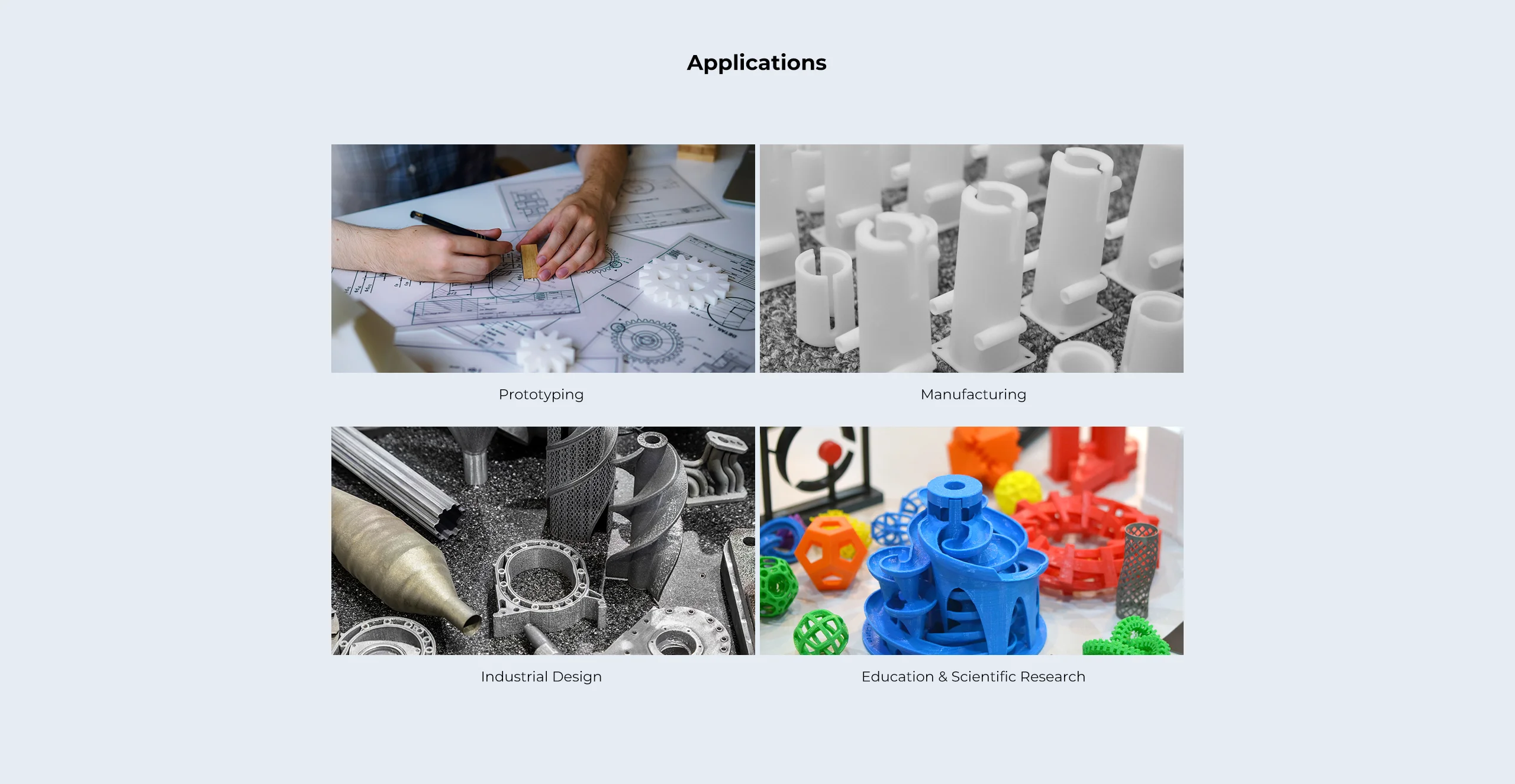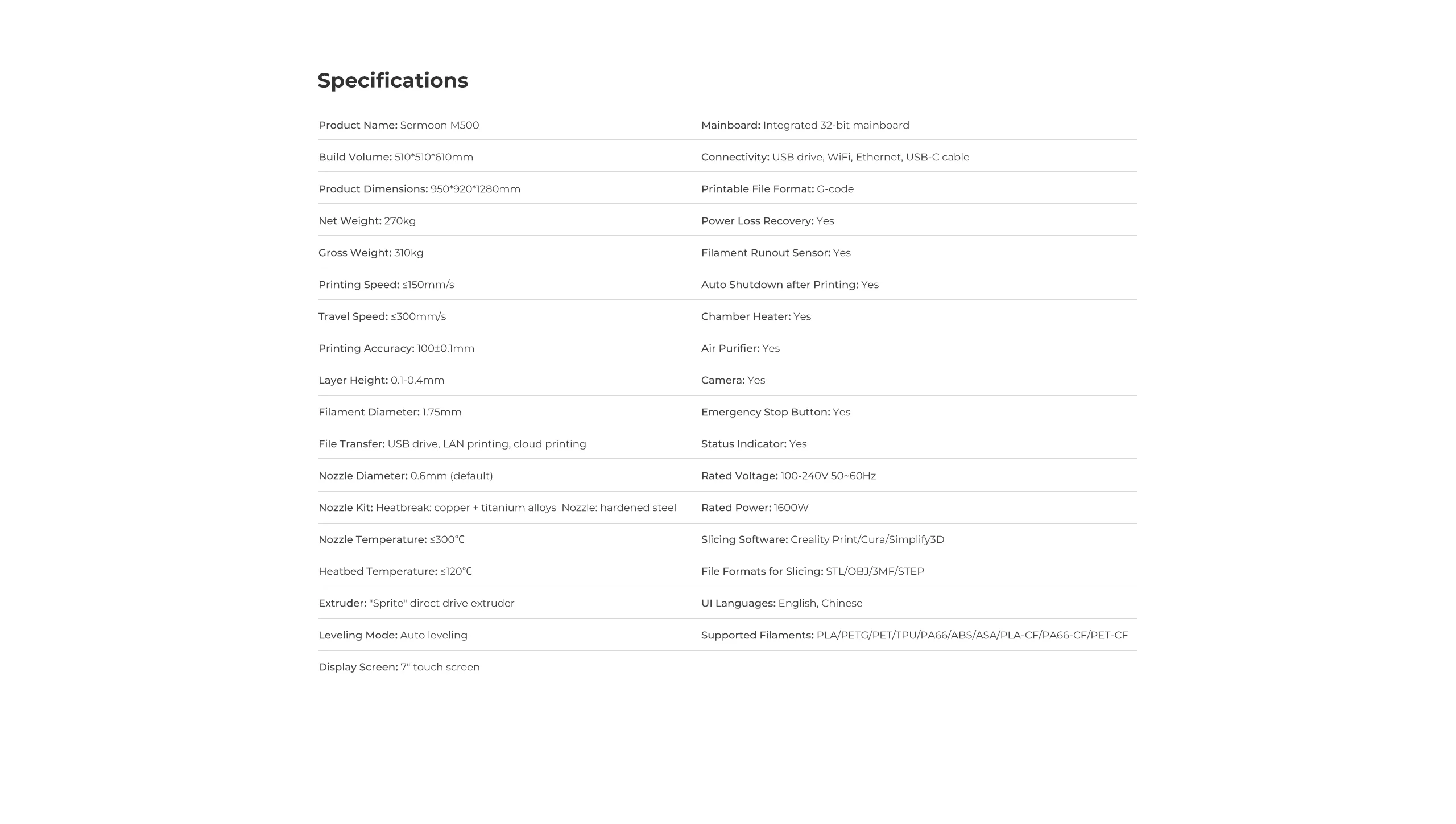 Sermoon M500
510*510*610mm Large Build Volume
300℃ High-temperature Printing
60℃ Thermostatic Chamber
1080P HD Camera for Monitoring
Buy Now