When it comes to 3D printing, it has become well known by people, from toys and parts to exoskeletons and houses, which can be printed by 3D printers.
3D Printing also plays an extremely important role in modern medicine, such as 3D printed Prosthesis bringing a lot of benefits to disabled people.
It allows people who have lost their hands to eat like normal people, and it allows people who have lost their legs to run and chase their dreams like normal.
Do you believe that the heart with types of blood can be printed by a 3D printer? Next, we'll explore together how 3D printed hearts are made.
Recently, researchers at Tel Aviv University in Israel announced that they have printed the world's first completely artificial heart using 3D printing technology that takes a patient's own human tissue.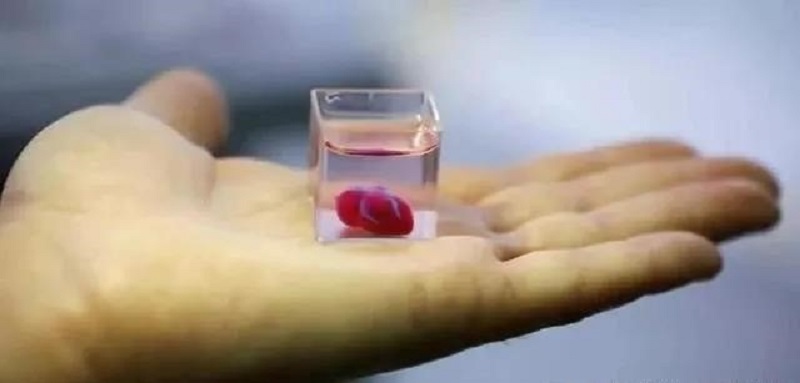 This is the first 3D printed heart is accompanied by types of blood and cells in the world, its introduction has the potential to be a huge breakthrough in the field of heart disease treatment.
It costs 3 hours to print out the heart as big as a cherry by the researcher, it is equivalent to the size of a rabbit's heart, but it has clear vascular veins.
Currently, cardiovascular disease is the number one killer of humans, and heart transplantation is almost the only option for patients with severe conditions.
Due to the delay in the availability of suitable organs, many patients are left waiting for the end of their lives.
The researchers collected adipose tissue from the patients and separated the cellular and non-cellular material from it.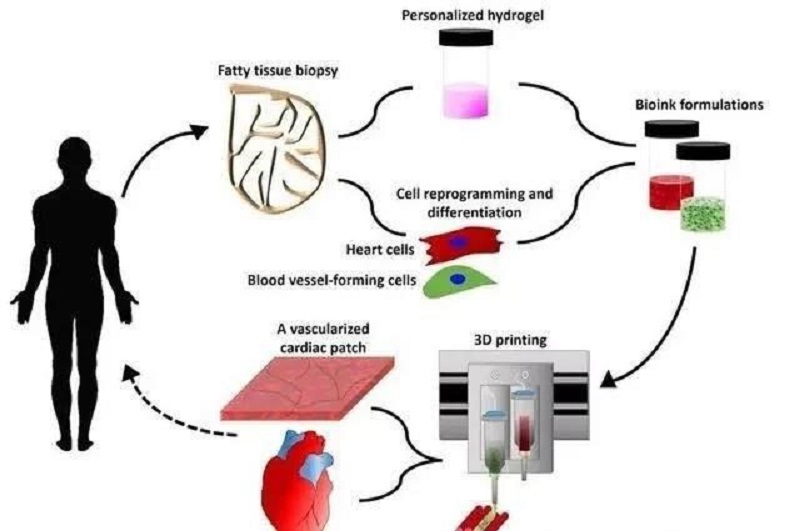 The isolated cells are then mixed with specially designed printing materials to print heart tissue suitable for the patient, so that the printed heart will be free of immune rejection, reducing the potential for numerous postoperative complications.
Currently, the cells in this heart can contract on their own, but they cannot beat and pump blood like a normal heart, so this is the next major area of focus for the researchers.
As planned, they want to open animal experiments in 1 year to study the feasibility of using this artificial heart for organ transplantation.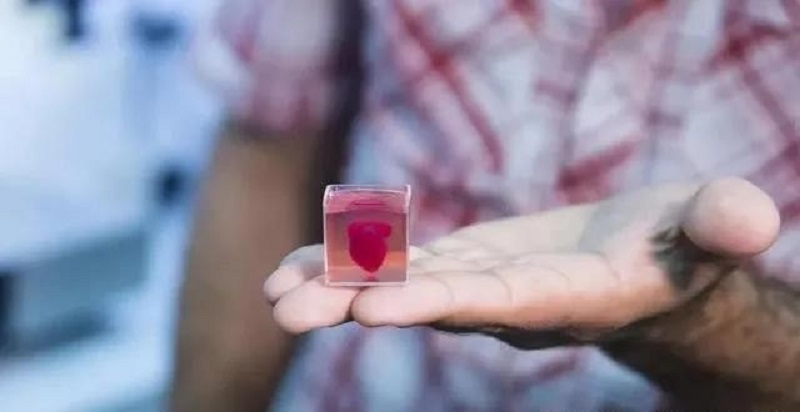 This is another perfect match between artificial intelligence and modern medicine, providing another way of thinking for humans to solve cardiovascular diseases.
If you would like to print the heart model but you can't do as well as the above, what kind of Creality 3D printer can meet your need?
The Creality Ender-7 3D printer is recommended strongly to print out the heart model for meeting your need.
"Currently, there are generally three sets of printing speeds that 3D printers can support. The first set is having been grouped at around 40 to 50mm/s, while the second set prints at about 80-100mm/s. Meanwhile, the fastest set prints at around 150mm/s. Some printers may even print at a speed faster than 150 mm/s." The review from All3DP.
How Creality Ender-7 3D printer can reach 250mm/s speed in printing?
1. Core-XY structure, precise control
2. High-speed cooling fans
3. Special Structure:
Because of the fast-printing function, so save a lot of time to print, so we will not lose the fun because of waiting.