1.

Most 3D printers are open, but the Sermoon is fully enclosed. This, and the fact it has a touchscreen interface designed for beginners, means it's well suited to kids.
There's a safety feature that pauses printing when the door is opened, but the enclosure also means you should be able to print with warp-happy materials more easily.
However, that isn't quite the case as the heated bed can reach only 80°C, but you really need 100°C for ABS.
The build volume of 175 x 175 x 165mm might put some off, but if you're after a 3D printer that arrives fully built and is relatively simple to use – and you mainly want to print using the common PLA filament, it could be ideal.
---"The best 3D printers for 2023"
Source: https://www.techadvisor.com/article/1397974/best-3d-printers.html
2.

Creality's Sermoon V1 Pro is a plug-and-play 3D printer with safety options useful for families, schools and libraries. Unlike cheap "toy" printers aimed at young makers, this $539 deluxe machine delivers quality results with a simple-to-use interface.
The build volume is smaller than average, but it makes up for it with a direct drive, flex plate, heated bed and built-in camera. It also arrives pre-leveled from the factory, something we rarely see. It's a great machine for beginners who only need to unbox it, load up filament and start printing. Our test machine went from box to first print in under 20 minutes.
The Sermoon V1 Pro is fully enclosed in a white case with several windows, making it look more like a counter top appliance than any DIY kit. The case serves to hide all it's moving parts, while also keeping the print area warm and draft free. The door has a sensor that pauses the printer – further protecting curious children from moving parts.
Its Core XY design keeps the print head at the top of the machine while the bed slowly lowers downward. Combined with its lightweight direct drive, the Sermoon provides smoother, string free prints than a typical bed slinger while also keeping the hot nozzle in a difficult to reach area. We found output quality impressive, whether we were printing a sample Spaceman print or a set of Maker Coins with the St. Louis arch on them. We were even able to print a translucent wallet using TPU filament.
Our only complaint is the need to use a phone app – the Creality Cloud – to take advantage of the built-in camera and Wi-Fi capabilities. The machine also works with a full sized SD card for offline use.
---"Best 3D Printers 2023: FDM, Resin and Sub-$250 Models"
Source: https://www.tomshardware.com/best-picks/best-3d-printers
3.

The Sermoon V1 3D printer is also available in a professional version. Creality is one of the most popular manufacturers of 3D printers for creators and prosumers.
--"The most popular Maker 3D printers 2022"
Source: https://3druck.com/drucker-und-produkte/maker-3d-drucker-2022-26114518/
4.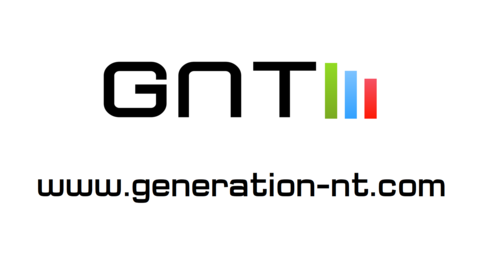 Creality, a brand with an excellent reputation in the 3D printer mass market, has launched new models in their Sermoon series, the V1 and V1 Pro.
The Sermoon series differs from Creality's previous series by recommending a fully enclosed printer at an extremely competitive price. The advantage of these printers is that they are delivered 100% assembled and equipped with a fully enclosed housing, designed to provide a safe printing environment more suitable for children and the general public.
--"The Sermoon V1 & V1 Pro Creality upgrades their fully enclosed printers"
Source: https://www.generation-nt.com/actualites/creality-sermoon-v1-pro-imprimantes-3d-cloisonnees-2031830
5.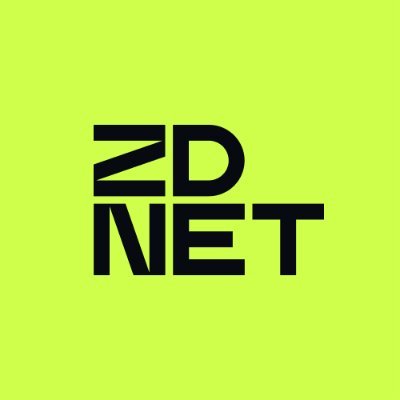 The Creality Sermoon V1 Pro is a filament-based 3D printer from one of the most popular makers of consumer-level 3D printers. For the uninitiated, 3D printers build up objects layer-by-layer, melting plastic filament about the thickness of a piece of spaghetti and extruding it onto a build plate. As the layers are added to the plate, the object grows and takes form.
The company touts out-of-the-box operation and that's pretty much true.
There are a wide range of 3D printer technologies, brands, and capabilities, but filament-based printers are among the most common and cost-effective. Another common 3D printer type builds up layers of resin by exposing each layer to light. Those resin printers are of a comparable cost, but are often used for making smaller models with a greater degree of detail. They're super-popular in the miniature gaming world, for example.
Printers like the Sermoon V1 Pro are capable of making small statue-like objects as well. In fact, I use some for my tests. But the real benefit of 3D printers is that, in addition to the types of objects you can download from sites like Thingiverse or Printables, you can design your own objects that solve specific problems.
---"Creality Sermoon V1 Pro review: A quirky consumer 3D printer"
Source: https://www.zdnet.com/article/creality-sermoon-v1-pro-review/

US Store: https://store.creality.com/products/sermoon-v1-pro-3d-printer
DE Store: https://store.creality.com/de/products/sermoon-v1-pro-3d-drucker
EU Store: https://store.creality.com/eu/products/sermoon-v1-pro-3d-printer
UK Store: https://store.creality.com/uk/products/sermoon-v1-pro-3d-printer