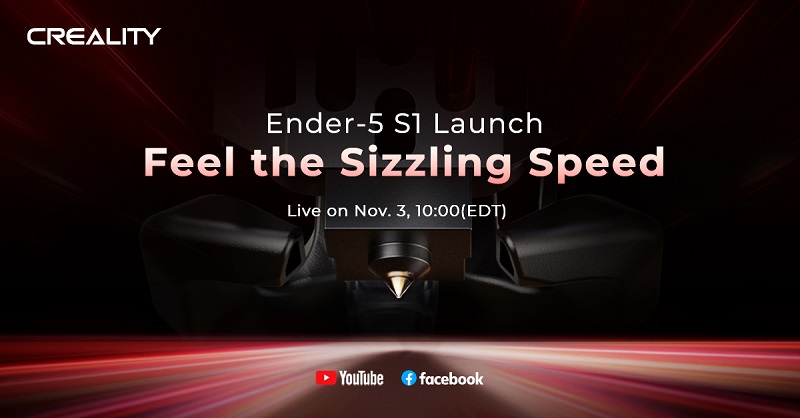 Creality, a leading brand in 3d printing and creator of the best-selling Ender series, will launch the Ender-5 S1 – the Ender series' latest flagship model at 10 a.m. (EDT) on November 3. This powerful machine will feature high-speed and high-temperature printing, providing unparalleled performance for 3d printing professionals and small to middle-scale businesses.
The event will be livestreamed on Creality's YouTube and Facebook channels, and the product will be available at Creality Official Store at the time of the event. The first batch of purchasers will enjoy an early-bird price.
Following the favorable reviews of its predecessors, the Ender-5 series, Creality has upgraded this lineup on all fronts. Featuring self-developed leading technologies, the Ender-5 S1 is designed to be not just another "Ender", but a flagship that integrates and reinvents the essence of this popular series.
For more information including the pricing and specifications on the Ender-5 S1, please stay tuned on November 3, 10 a.m. (EDT) to Creality's YouTube and Facebook, and feel the sizzling speed of the Ender-5 S1!
Creality Official Store: store.creality.com.