In the ever-expanding world of 3D printing, Creality, a pioneer in the industry, continues to adopt an open and innovative approach, fostering collaborations with like-minded industry peers to push the boundaries of 3D printing and elevate the entire ecosystem. Recently, the company has joined hands with one of its valued ecosystem partners Co Print from Turkey, making use of their revolutionary integrated ChromaSet multi-filament 3D printing solution, aiming to make colorful 3D printing accessible to everyone.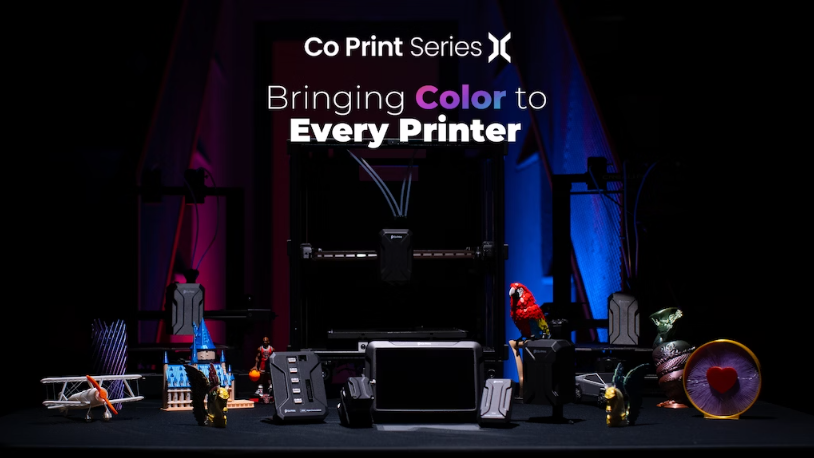 Sharing in ChromaSet, the Future of Multi-Filament Printing
ChromaSet, an all-in-one solution designed to enhance the 3D printing experience for Creality 3D printer users, is the latest crowdfunding project of Co Print, a company dedicated to innovating 3D printing technology and developing a global ecosystem for 3D printer users. Their previous products have received accolades like Tom's Hardware Innovation Awards 2022 and Kickstarter Project We Love recognition. The ChromaSet Project has garnered substantial attention and support from users worldwide, reflecting its outstanding potential.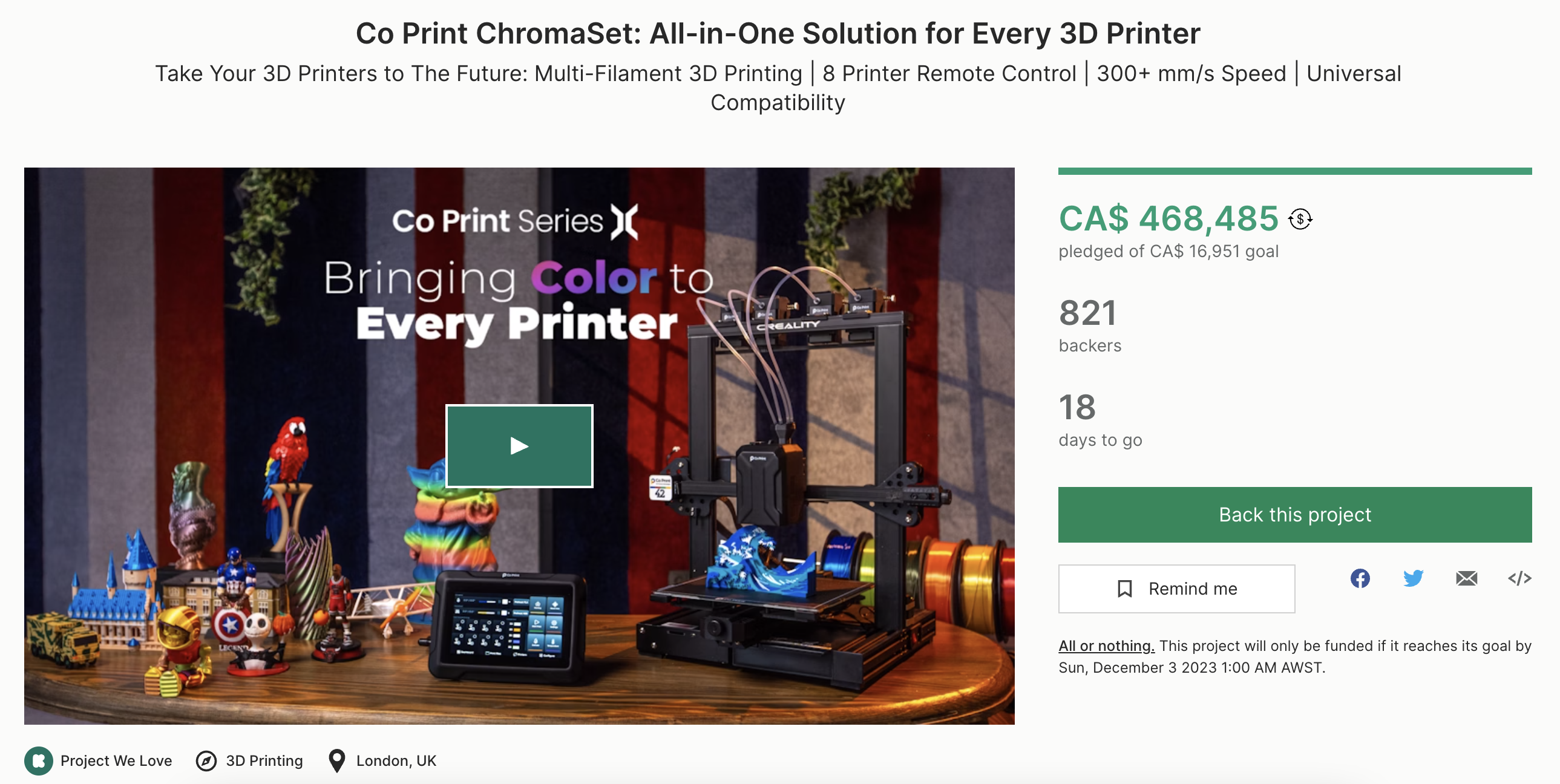 ChromaSet, based on Klipper, promises a comprehensive solution that integrates multiple features, including multi-color 3D printing, remote multi-printer control capabilities, and an astonishing printing speed of 300mm/s. This means users can create more intricate and vivid prints while achieving more efficient production. Moreover, ChromaSet offers extensive compatibility, making it suitable for a variety of Creality 3D printers, including the Ender-3 line, K1 series, CR-6 SE, and more. The solution also boasts a modular design, allowing users to customize and upgrade according to their needs.
Multi-Filament 3D Printing Magnified with Universal Compatibility, Multi-printer Remote Control and Accelerated Speeds
While bringing you an unprecedented spectrum of colors, lightning-fast speeds, and effortless printer control with wide compatibility, ChromaSet is an impressive puzzle where each component serves a meaningful purpose, offering enhanced capabilities individually while creating a magnificent ensemble together.
ChromaPad, the core of ChromaSet, empowers printing with superior processing and innovative ChromaScreen software. KCM (Klipper Chroma Module) tailors ChromaSet for Klipper-based 3D printers, combining speed and versatility. ChromaHead enhances multi-filament printing by minimizing jamming and clogging while prioritizing speed, precision, and compatibility. The CX-1 Extruder, compact yet robust, ensures smooth filament movement with its Titanium gears, dual-drive system, and high torque. ECM (Extended Chroma Module) broadens extrusion capabilities, allowing up to four additional extruders via a single USB output, offering 20 colors or various materials. Each component excels individually and combines – in a myriad of ways – to elevate the 3D printing experience.
Universal Compatibility: ChromaSet is designed to seamlessly integrate with your 3D printers regardless of their system. You have the choice of the KCM Set for Klipper-based printers, requiring the KCM module which gives you all the features of ChromaPad and removes the need for the latter, or the complete ChromaSet package with ChromaPad, for standard printers. This versatility ensures the right chromatic solution for any Creality printer you own.
ChromaSet's compact ChromaHead, equipped with a unique rail plug system, guarantees compatibility across various mechanical setups. This innovative design simplifies the attachment of ChromaHead to your printer, eliminating the need for extra components. ChromaHead seamlessly manages a wide range of printing materials, unlocking your ability to explore flexible filaments and an array of colors and materials, fostering limitless creativity, whereas the ECM module is not only compatible with the ChromaPad and KCM, it can also go with other control pads as well as custom Klipper setups.
Multi-Printer Remote Control: With ChromaScreen, a specialized software developed using Klipper Screen technology, ChromaPad provides an elegant solution for you to control up to eight printers and oversee your projects through a single, intuitive panel – even remotely from any device. Designed with input from the open-source community, ChromaScreen offers features like the management of multiple extruders, a user-friendly setup wizard, and the capacity to control multiple printers concurrently.
High-Speed Printing: With its advanced features, ChromaPad can achieve print speeds of up to 300+ mm/s, making your projects ready in one-third of the time compared to traditional printing. Whether you're working on single or multi-filament projects, ChromaPad empowers you with rapid and efficient printing, saving you valuable time.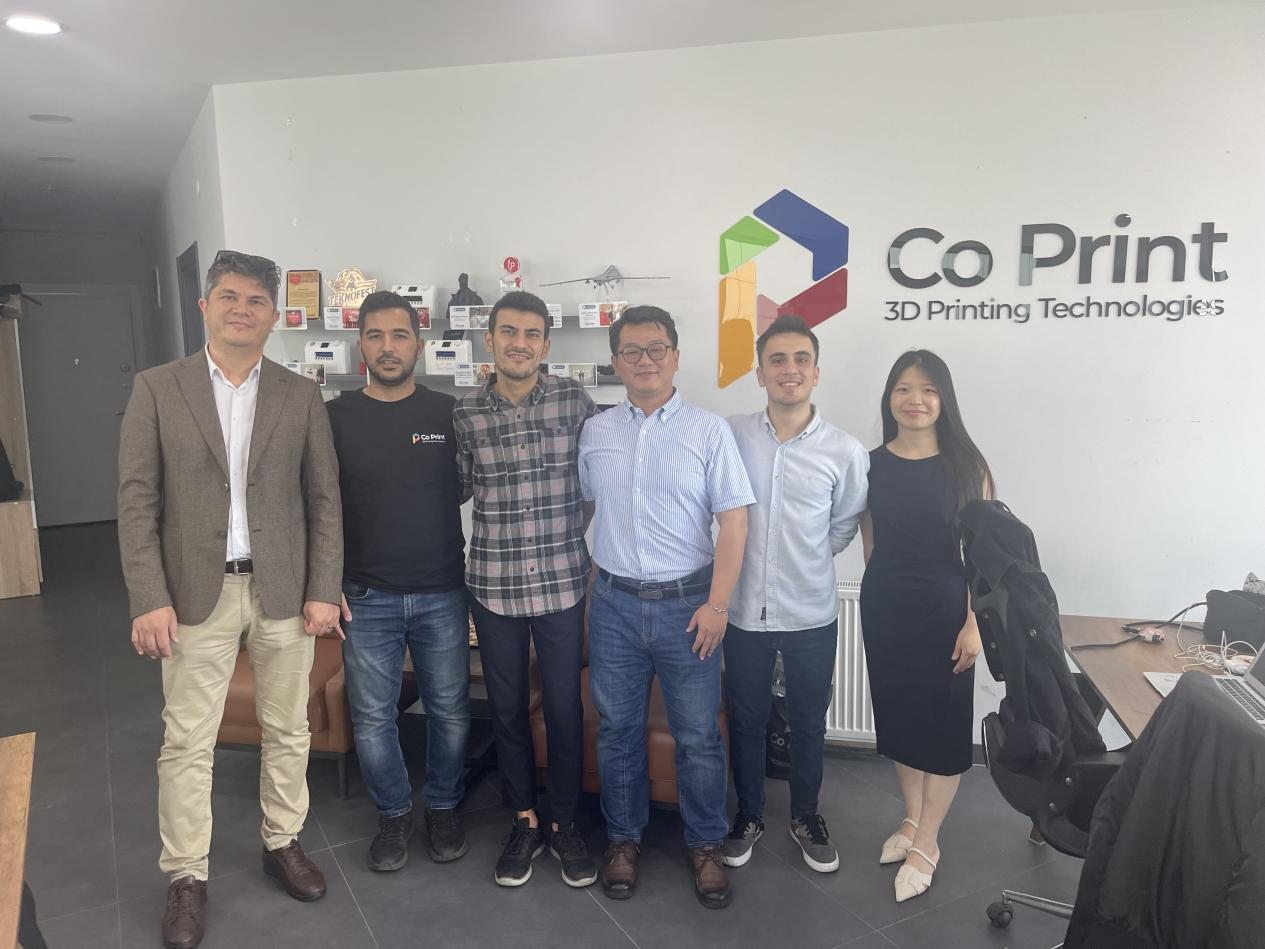 Creality's Open Ecosystem Philosophy
Creality has always been committed to an open ecosystem and continually strives to enhance the 3D printing experience for users. Co Print's ChromaSet is based on the Klipper system and is open-source worldwide, and its modular, compatible, and upgradeable design opens the door to a world of endless creative possibilities, setting a new standard in 3D printing excellence. With ChromaSet, Creality is reinforcing its commitment to an open and innovative approach and making multi-color 3D printing accessible and enjoyable for everyone.
While collaborating with Co Print to provide outstanding products and solutions and ensuring that more people can benefit from innovative technology, Creality is dedicated to future collaborations with like-minded innovators to develop open and groundbreaking products and solutions that bring boundless possibilities to 3D printing.