Because of LafargeHolcim's joint venture with CDC Group, 14Trees, and COBOD's BOD2 3D printer, the first 3D printing school was printed in Malawi, Africa.
Using the COBOD 3D machine to print the first and second layers of the first 3D printing school.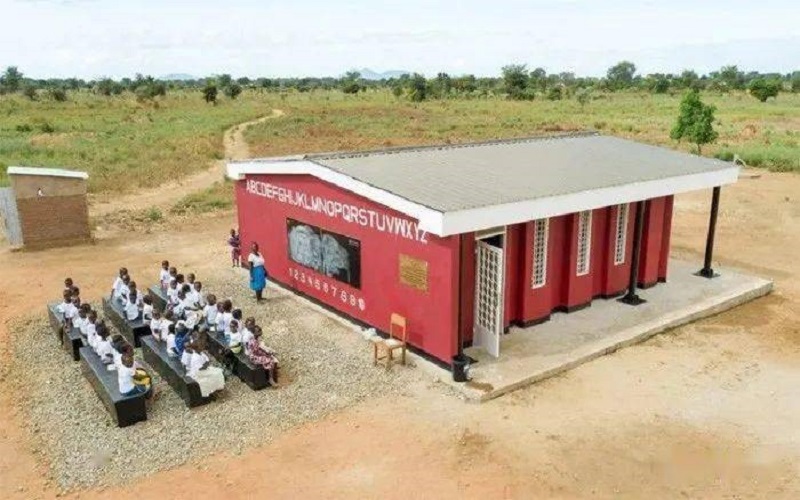 According to the United Nations Children's Fund, Malawi has a shortage of approximately 36,000 classrooms,14Trees estimates will take about 70 years to build using traditional methods.
On the contrary, 3D printing was adopted to printed the house within 10 years as the same number of houses as the traditional methods (about 70 years).
For this reason, the company took the BOD2 3D printer to the Southeastern African countries to build the first 3D printing school in the world.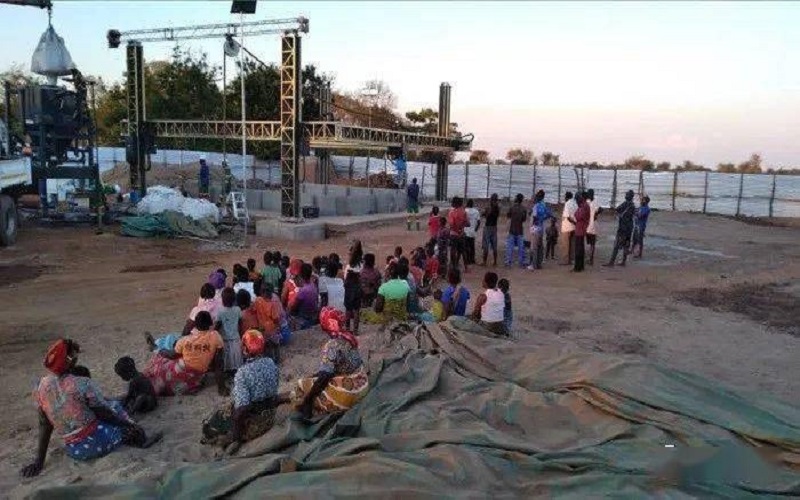 BOD2 printer at Malawi site
The wall of construction was finished within 18 hours by 3D printing. It can print structures up to 10 meters long, wide and 3 meters high with BOD2 model —— A 56 square meter facility was printed by 14Tress 3D.
Classes have begun on site and Juliana Kuphanga Chikandila, the country's primary education advisor, is pleased with the results:
"I am very impressed with the new building - its durability and design provide space and facilities that students did not have before. This school will attract more students, and those who leave will return to education," Kuphanga Chikandila said.
3D printing can be used not only in the field of school-related education but also in other fields.
In the 3D printing house field:
There was a certain amount of skepticism about 3D printing in the past few years ago, the latest news shows that it is a kind of feasible technology actually.
The tenement of the first 3D printed house in the Netherlands received the key on 30th April 2021.
This house in Eindhoven is the first of five houses in the "Milestone Project" and meets all strict requirements of construction from this country.
3D Printing in Aerospace Industry
The aerospace 3D printing market is still expected to grow at a fast rate, with the market size expected to grow to $5 billion by 2025.
Aircraft and engine manufacturers are eagerly relying on technology to develop lightweight components.
In recent years, 3D printing has become an important technology in the aerospace sector, helping aerospace equipment to reduce weight, save fuel, improve operational efficiency, integrate components, accelerate time to market and reduce storage requirements for parts.
3D Printing in the Jewelry Industry
So, what are the advantages of 3d printed jewelry compared to traditional jewelry handcrafting techniques?
Solved the complex structure of the production of difficult: 3d printing still reflects the times.
First, for designers, traditional craft techniques, although important, but due to the emergence of 3d printing, the flexibility of design has increased, many previously unachievable, can now be achieved, the design has become more convenient.
After understanding 3D printing in each field, what kind of 3D printer should to buy?
For dental or jewel industry:
The Creality Halot-one resin 3D printer is recommended to you for this industry.
"Independent R&D" is the most prominent "highlight" of HALOT-ONE. This is a product that integrates innovative 3D printing technologies such as "independently-developed integral light source", "independently-developed slicing software" and "independently-developed high-performance mainboard".
For LCD SLA 3D printers, the light source, curing screen, and Z-axis motion assembly are the three most important components. HALOT-ONE, with its integral light source, 6-inch 2K monochrome screen, and precision Z-axis module, has also achieved a revolutionary breakthrough in precision and details.
Supplemented with a 5-inch color touch screen, CREALITY operating system of a new generation, OTA online upgrade, efficient cooling & filtration, etc., HALOT-ONE will no doubt provide users around the world with the most equipped products and cost-effective product experience.
More detailed information about Halot-one resin 3D printer or compared with other Halot series 3D printers.
For Aerospace or Housing industry:
The Creality Ender-7 FDM 3D printer is recommended to you for this industry.
"Currently, there are generally three sets of printing speed that 3D printers can support. The first set is has been grouped at around 40 to 50mm/s, while the second set prints at about 80-100mm/s. Meanwhile, the fastest set prints at around 150mm/s. Some printers may even print at a speed faster than 150 mm/s." The review from All3DP.
How to ensure precision under fast printing speed?
1. Core-XY structure, precise control
2. High-speed cooling fans
3. Ender-7 special structure
What is the difference between Resin 3D printer and FDM 3D printer?
FDM molding technology is an additive manufacturing technology that uses thermoplastic filament as raw materials to melt, build and solidify according to the required molding shape, which is the most widely used and technology of existing 3D printing.
Stereolithography (SLA or SL; also known as stereolithography apparatus, optical fabrication, photo-solidification, or resin printing) is a form of 3D printing technology used for creating models, prototypes, patterns, and production parts in a layer-by-layer fashion using photochemical processes by which light causes chemical monomers and oligomers to cross-link together to form polymers.