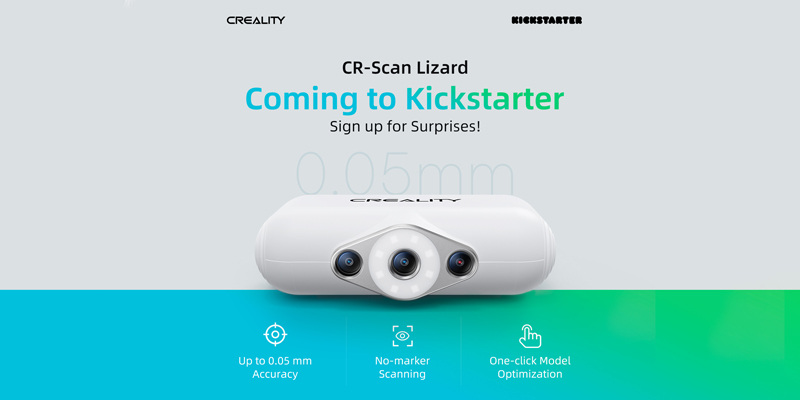 In April 2020, Creality globally launched the first medium-end consumer 3D Scanner, CR-Scan 01, the first time bringing the industrial-grade 3D scanner into the consumer market. It received warm welcomes and support from hobbyists, makers and geeks. Up to now, CR-Scan 01 has tens of thousands of fans around the world.
For the purpose of further popularizing the category of 3D scanner into the market, we have brought an entry-level 3D scanner CR-Scan Lizard, which revolutionarily innovated the technology. This revolutionary 3D scanner that is affordable for everyone will make its debut on Kickstarter in February 2022.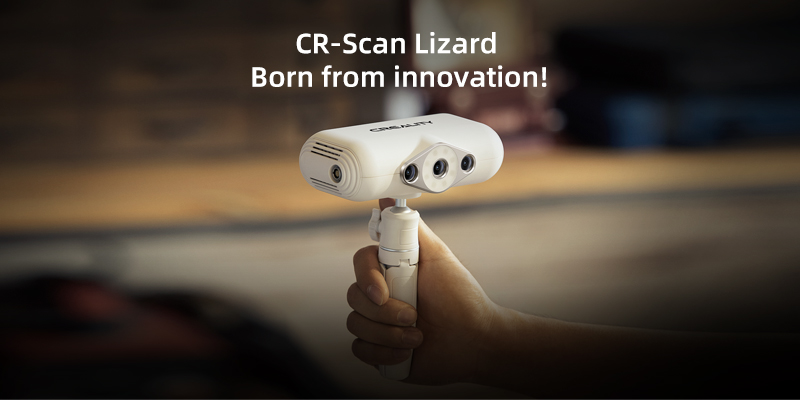 What is the feature of CR-Scan Lizard?
CR-Scan Lizard will make its debut on Kickstarter in February 2022. It is a revolutionary 3D scanner that lowers the threshold of 3D scanning and is affordable for everyone. CR-Scan Lizard has two features that surpass almost 90% of consumer 3D scanners in the market. That is high precision of 0.05mm and capturing subject without markers.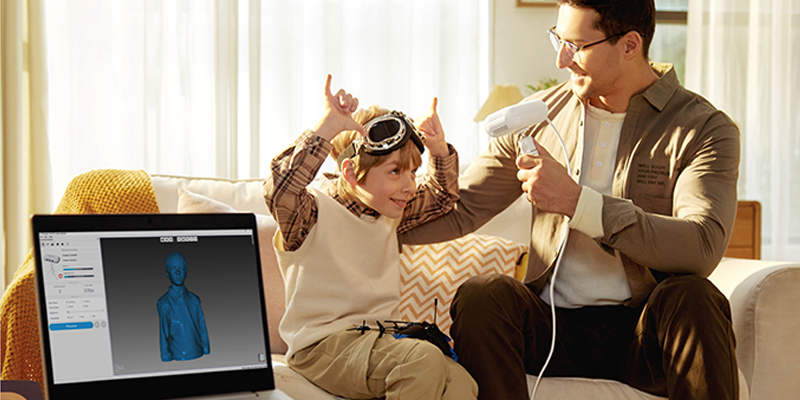 0.05 mm accuracy enables 3D scanner to capture more details of the subject with the minimum of fuss. Capturing details without markers means the CR-Scan Lizard can get rid of the tedious pasting dot process, which makes the scanning more convenient, faster and simpler.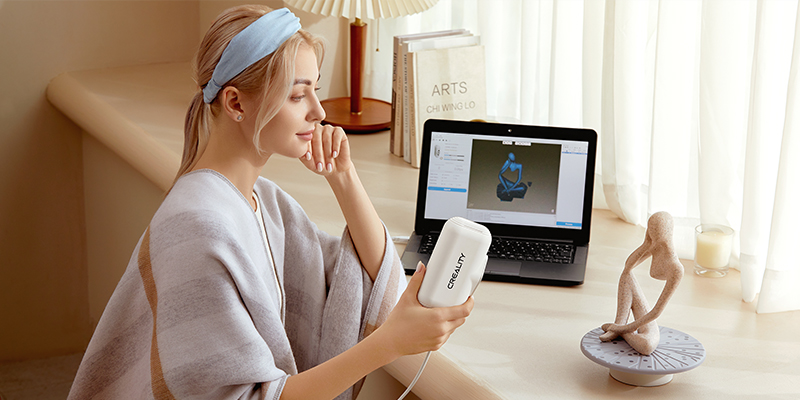 CR-Scan Lizard also features user-friendly software with automatic data processing. Just one button achieves model splicing and repairing, which makes it easy to use for 3D scanning beginners and even children.
Why do we choose Kickstarter?
Kickstarter as a global leader in the community, it gathers a lot of creative people, as well as geeks. We see a lot of projects of 3D scanner on Kickstarter where backers are very active in expressing their views. It can greatly inspire us to create a better product, which is the reason why we pay attention to the Kickstarter platform.
We hope that through the crowdfunding of this new 3D scanner, we can establish a very good relationship with the backers on Kickstarter. We hope that they can actively participate in the research and development of our product. Of course, we are willing to accept their challenges and welcome their suggestions. We want to build this kind of long-term, deep, and healthy interaction with them.
What will you get from our crowdfunding?
During crowdfunding on Kickstarter, the backers can enjoy the attractive pre-launch discount.
Leaving your address in this link: https://www.creality.com/goods-detail/creality-cr-scan-lizard, you will get a qualification to enter the lottery, having a chance to get a 3D Scanner, 3D Printer and other products for free.
By joining us, you have the chance to get the latest newsletter and special discounts. Creality will also hold giveaway event, preparing attractive gifts for all participants.
Our Team
Founded in 2014, Creality has been committed to the design, R&D, production of 3D printers and 3D printing related products. Up to now, Creality have more than 2000 employees, and the self-owned factory is certificated with BSCI and ISO, covering an area of 50,000 square meters.
Creality products are all certified to CE, FCC, and ROHS standards, have exported to more than 192 countries and have 1.6 million fans around the world. In 2020, the shipment of 3D printers has exceeded 1 million units.
We are a team set up in 2019 by Creality, and are dedicated to the research and development of 3D scanners. Our core R&D team, with mathematics, applied optical engineers, optoelectronic engineers, software engineers, and UE designers, has over ten years of experience in the field of 3D scanning technology.
We focus on the cutting-edge optics and scanning image research of hardware and fully automatic model processing algorithm research of software. In April 2021, we launched our first 3D scanner CR-Scan 01, bringing the industrial-grade 3D scanner into the consumer market and receiving warm welcomes from the market.
We constantly strive for technological innovations and an excellent user experience. Therefore, the new 3D scanner CR-Scan Lizard achieved a technical breakthrough with a scanning accuracy up to 0.05 mm. The 3D scanner is affordable and easy to use. We are positioned to lower the thresh of 3D scanning, letting everyone enjoy the fun of it.