There was a certain amount of skepticism about 3D printing in the past few years ago, the latest news shows that it is a kind of feasible technology actually.
The tenement of the first 3D printed house in the Netherlands received the key on 30th April 2021.
This house in Eindhoven is the first of five houses in the "Milestone Project" and meets all strict requirements of construction from this country.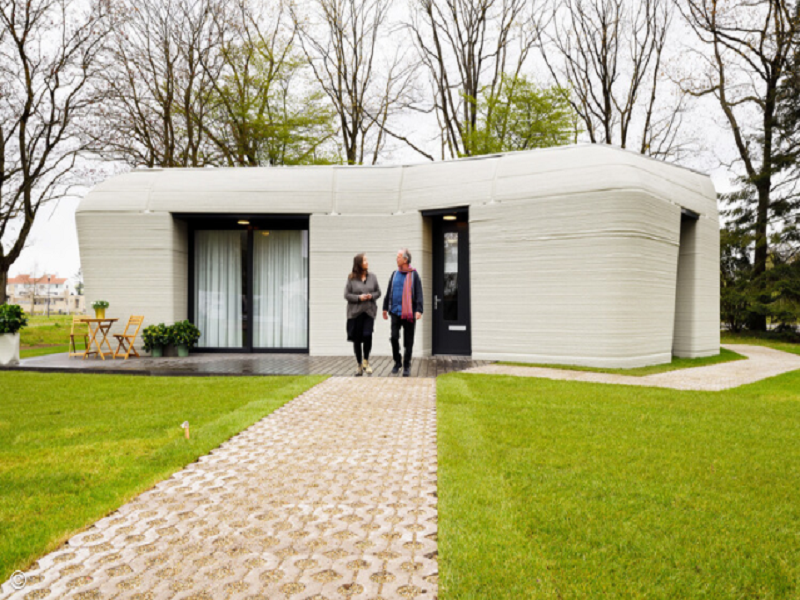 Each floor space of the building is 94 square meters, including a living room and two bedrooms, it replicates the shape of a large rock that fits well with the natural site to demonstrates the freedom of form that 3D concrete printing offers.
Because of adopting thermal insulation material and connecting to the heat addition network that makes the house is in the condition of comfortable and energy conservation, Energy performance factor of 0.25.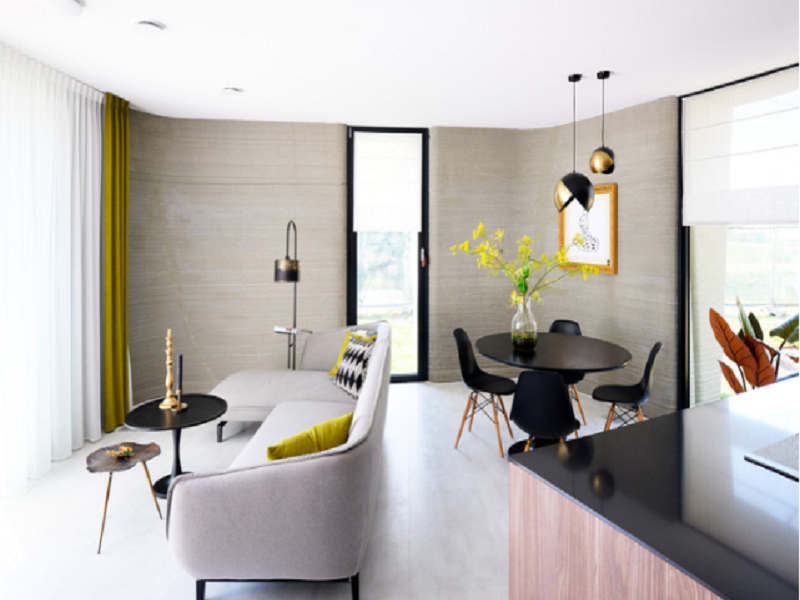 The house has consisted of 24 printed concrete elements, The elements were printed layer by layer at a factory in Eindhoven.
The elements were transported by truck to the construction site and placed on the foundation. The house was then equipped with a roof and window frames, which were then finished.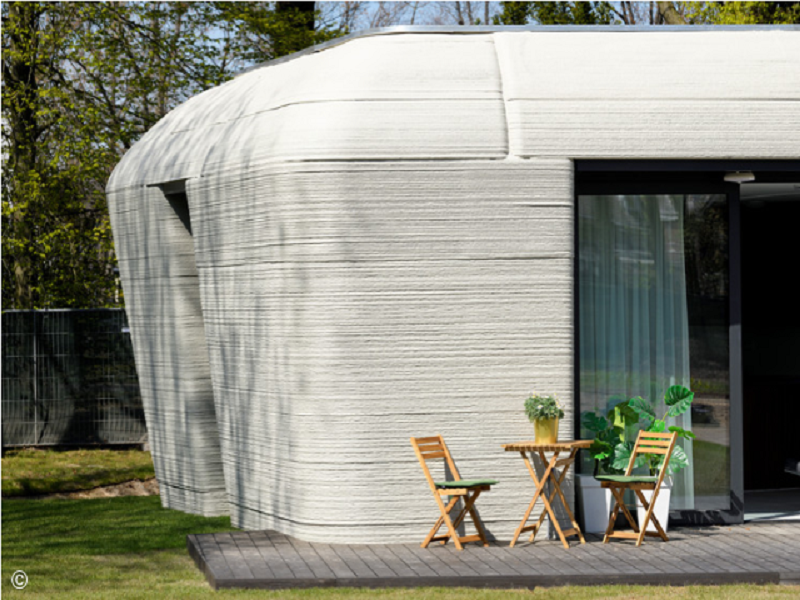 According to the team, printing the inclined walls of the building was particularly challenging, but they have grasped the technology to building four constructions in the future by learning this prototype.
The concrete is the most extensive construction material in the world for decades. We're all familiar with it now; we know how and where to use it.
Traditionally, we put the concrete into the wooden or metal formwork but that exceeds the requirement of construction, the more that is used, the worse the building's CO2 emissions and its greenhouse effect.
What is the advantage of 3D printing that putting the concrete in the needed places, without overloading the foundation or wasting material.
In principle, 3D printed houses can be built faster, with greater flexibility and potential for custom design.
The cooperative partner of Milestone Project aims to make 3D printing concrete be a continuous way of construction to help the shortage of houses.
From design to implementation, digitalization brings Customized Sustainable and Affordable Housing to the desires of the occupants."
The five houses of the Milestone Project were built one by one so that each new round of construction could learn from the previous houses.
Pieter Knauff, Investment Director at Vesteda said: The freedom of 3D concrete printing in the form of printing creates great new possibilities for home design and experience.
At the same time, this new technology contributes to the sustainability, acceleration of building production and control of construction costs needed in the construction industry, which is desperately needed to continue building affordable housing."