Check out the best collection of the best websites to download 3D printing files.

With the popularity of 3D printing technology, more and more 3D printing enthusiasts intend to print some novel and cool 3D models.
However, the designing process is undoubtedly a huge threshold for most fans. In fact, there have been some 3D printing service websites offering countless 3D printables.
Here present 10 3D printing websites that will unlock a large choice of 3D printing designs.

YouMagine
YouMagine is an active 3D printing enthusiast online community owned by a well-known 3D printer manufacturer Ultimaker.
There are 15,000 free STL files in its 3D content library, ranging from printer upgrades to toys and household items. What makes YouMagine unique is its commitment to the protection of 3D designers.
In 2015, the company released an open-source license for 3D-printed objects called 3DPL.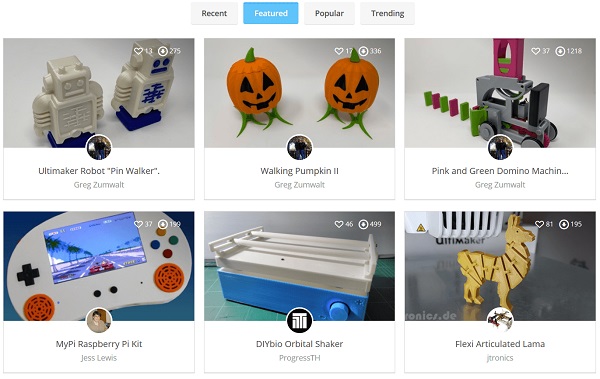 Instructables
Instructables is a dream kingdom where makers enjoy numerous 3D printables, DIY project tutorials from woodworking to electronics.
For some complex 3D printing projects, designers not only provide free STL file downloads but often upload detailed instructions.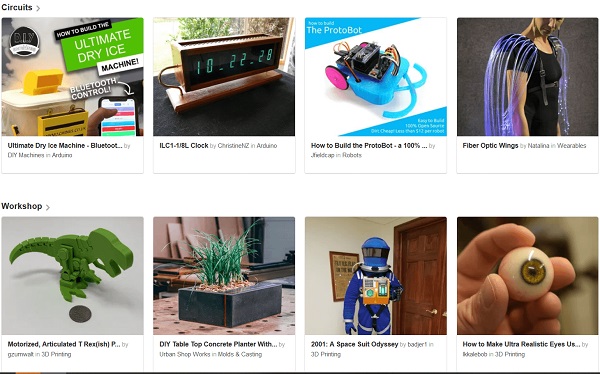 3DShook
3DShook is providing an on-demand 3D printing subscription service with only a few free trial 3D model files.
Their customers are those who find themselves who often need 3D printing for new projects, so they want to save money by bundling purchases.
The service on 3Dshook is charged with different categories by annual, monthly, commercial, and educational users, with subscription fees ranging from $10 to $50.
3Dshook provides a catalog of more than 1000 STL files that can be 3D printed, divided into more than 40 different categories.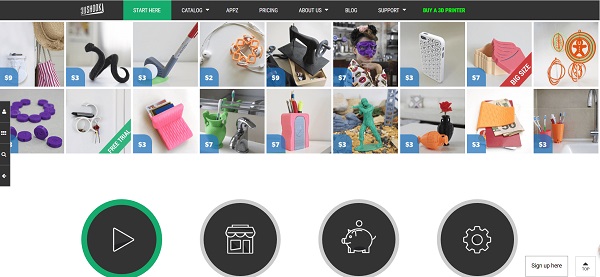 3DKitBash
This site is a quirky little project operating at the outer fringes of science-fiction fandom.
They specialize in articulated toys and models, with pop culture motifs like robots. The quality of the designs themselves is excellent; while the majority of them you will have to buy, there is a download area with free STL files to download and "try before you buy".
We especially recommend the Graphic Ghost as a fun project.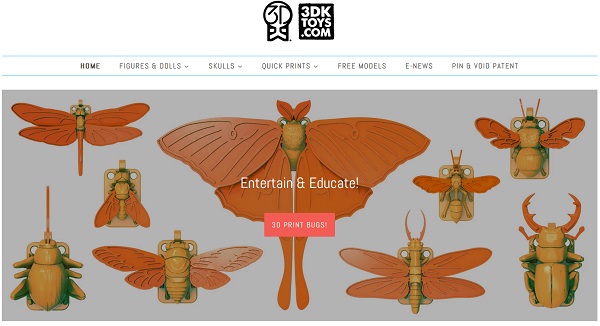 Fab365
FAB365 is a product marketplace for 3D printer files. Registered users can buy, sell, and download models to make at home on their 3D printers.
These premium designs are grouped in themes like gadgets, art, home, and architecture, and there's a dash of sophistication and humor about them.
Most of what's on offer are paid designs, but a small selection of 3D printer files is available for free.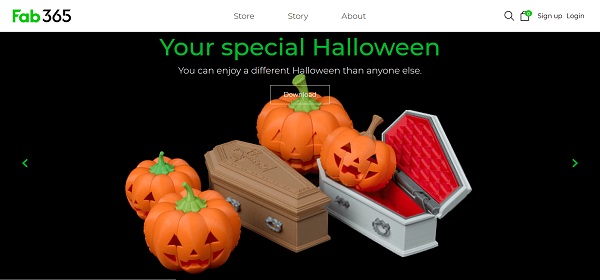 With 3D models on your computer, bring your ideas in hand! Seeing 3D printing as one of the largest industry disruptors of our time, let's innovate with 3D printing a bit more and more every day!

Creality has accumulated more than 5 years of experience in 3D printer research, production, and trading since its establishment in 2014.
Our factory, certificated with BSCI and ISO, covers an area of 20,000 square meters, achieving an annual production capacity of over 500,000 pieces.
Consisting of professional researchers and skilled engineers, our R&D team has been constantly striving for quality and excellence.
Our products all certified CE, FCC, ROHS, have exported to more than 80 countries including but not limited to France, the USA, Australia, Russia, Britain, Germany, Singapore, Egypt, and India, bringing convenience to all walks of life.