Creality will celebrate the 8th anniversary on April 9th in Shenzhen. With the theme of "With you we spark creativity", We will share what we did within the 8-year progression of Creality and what will we do for the future. The live stream will be taken to celebrate the 8th anniversary with our dear users. What highlight is that we will launch brand new products at the scene, so let's look forward to it.

Focus and Innovation For 8 Years
Compared with the year of 2014, we not only persist in good character but we innovate in products. We still adhere to the corporate values of "integrity, innovation, responsibility, unity and win-win", and uphold the mission of 3D printing industry evangelist; we still focus on 3D printing industry, strive to become the benchmark of 3D printing industry, and let 3D printing is known by thousands of households.
We're staying true to our original aspiration and advancing with the times every year, presenting a new posture to meet the needs of different users with designs and craftsmanship quality that are more in line with the current aesthetics.
Product-oriented, High-quaily Guarantee
As a leading brand in 3D printing industry, Creality always insists on the quality policy of "producing better quality 3D printers". In order to guarantee the quality of our products, we have set up a quality team about hundreds of staffs and have a perfect quality system: from R&D quality to supplier quality control, incoming material quality, production quality, shipping quality, all of steps be managed according to strict processes and standards.
In addition, professional equipment will be used for testing in different aspects, such as, the prototype must be tested for functionality, performance, reliability and simulation of transport and other comprehensive verification tests in new product development; IPQC will check each production line every two hours with the IPQC inspection specifications and checklists, 1-2 prototypes will be selected from each production batch for long time printing and testing to ensure product quality from the source.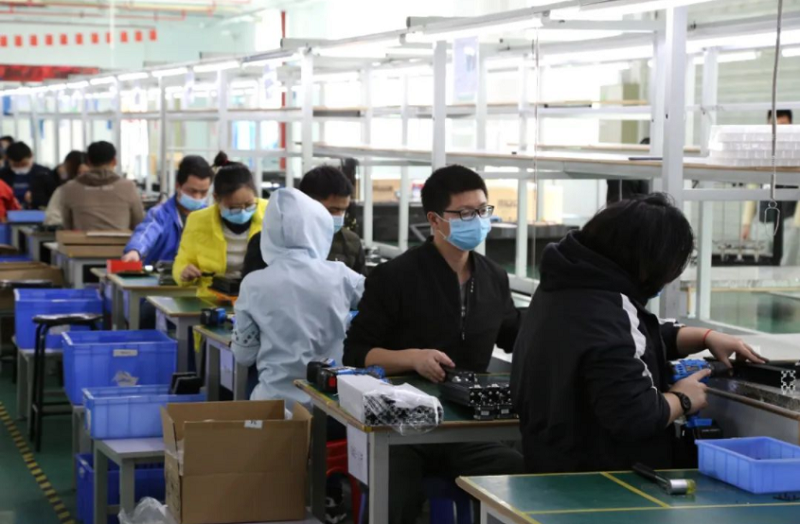 User-oriented, Well-designed Products
Since its establishment, Creality has independently developed and launched more than 70 3D printers. In order to meet the requirement of different users, in 2021, we released 10 3D printer with different characteristics, including the 250mm/s high-speed 3D printer: Ender-7, the intelligent control 3D printer:CR-10 Smart Pro, the "Sprite" dual-gear direct extruder: Ender-3 S1, the out-of-box printing: Sermoon V1, and the HALOT-LITE with self-developed integral light source and high precision molding. Each innovation is given to users for a better experience.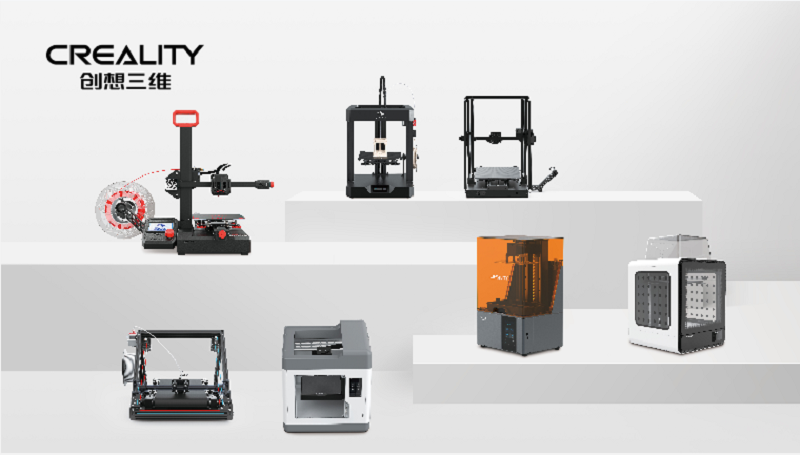 Specially, Sermoon V1 as a free-assembly and out-of-the-box using 3D printer with not only safe and stable, connected to the Creality Cloud APP, but also can realize remote printing operation and monitor the printing effect anytime, anywhere. Since its release, it has been favored by family, education and novice users with its strength.
In the DIY field, CR-10 Smart Pro is a printer that combines ease of use, expandability, and intelligence. AI cloud intelligent control, equipped with AI HD camera for remote operation printing; CR-Touch and manual leveling guarantee; 4.3-inch HD full-view multi-touch screen, spring steel PEI magnetic sheet platform, easy operation to get started; dual Z axes+ dual oblique pull rod, stable operation and higher precision; precise modular design, 6-module design enables assembly within 8 minutes of first use.
In the field of resin, HALOT series with integral light source technology has been selling worldwide and has raised a new HALOT tide. HALOT-LITE, as one of the HALOT family, inherits the quality genes of HALOT, and "self-research" is its most prominent "highlight". Also, it is a set of "self-research integral light source", "self-research high-performance motherboard", "self-research slicing software" and other technologies in one product. Whether from the printing accuracy, performance, or user feedback, it has become a resin field of explosive products.
Focus on innovation, Lead the world
After 8 years of efforts, our products have been exported to 192 countries and regions.In the future, Creality will continue to lead the world, keep developing the domestic and overseas, and build a global 3D printing industry ecology; with the spirit of technological innovation and craftsmanship quality as the core to provide continually high-quality products and services for global users.Creality 8th Anniversary Celebration will hold at 9 April 2022, more amazing information will be launched soon, just stay tuned.