Good News😍, Creality Filament Monthly Day is coming again!
Up to 50% OFF. Activity time: 5:00 Aug 20th- 5:00 Aug 21st, 2022 PST
Special Offer buys in Europe:
What is Creality Better Filament Monthly Deals?
Lots of users feedback that it is difficult to choose the right filaments for their printer. Users want to choose high-quality filaments to make them better matched to their printers, reduce selection costs and improve print quality.
Creality has launched Better Filament Plan (BFP) to set the benchmark for filament quality, joining forces with other well-known filament brands to create a digital research and communication platform for filament.
3D printing materials are a highly consumable product, users need to purchase filaments on a regular basis. Other than quality, price is another factor when users select filaments.
So, to better give back to Creality users, we release Creality Better Filament Monthly Deals as a filament holiday for users. On this day there will be a huge discount on the filament for users to Create reality, achieve dreams.
In addition, there will be a giveaway for a chance to win filaments, and the winners can experience the new Creality filaments.
Phase 1:8.15 to 8.20 Participation period;
Phase 2: 8.20 Filament Deals up to 50% off.
How to Participate in Filament Giveaway Activity?
You may get the chance to win high-quality filaments and a 10USD Coupon.
The giveaway will end on Aug 20th, 2022.
Stay tuned for information on the discounts on the 20th, which will be sent via the Creality website and Facebook.
Don't know what to print with your filament?
You can now get Creality Cloud's exclusive Egyptian 3D model bundle for free.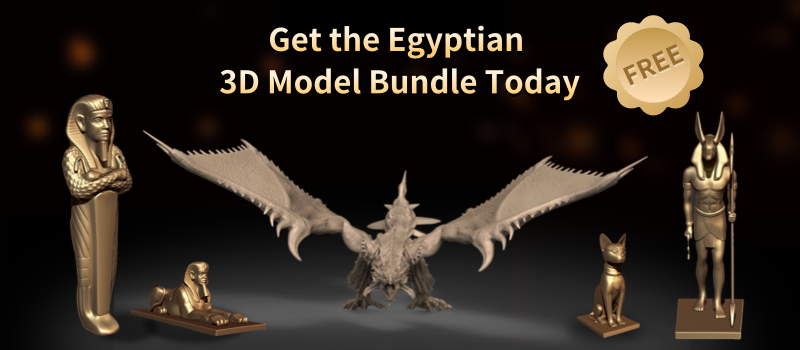 Welcome to subscribe to the email address and we will continue to launch more activities in the future.