How time flies! Creality is in its 8th year. We are all here to celebrate the 8th anniversary and share new products with our users and partners.
Creality Ecosystem, as one of the division of Creality. We aim to build a powerful 3D printing ecosystem and a DIY platform based on the needs of our users. In Creality Ecosystem, you can experience complete 3D printing solutions and really enjoy the fun of 3D printing. Creality Ecosystem provides not only 3D scanner, laser engraving machine, 3D printing accessory, filament & resin, but also peripheral products, providing you with a more DIY experience.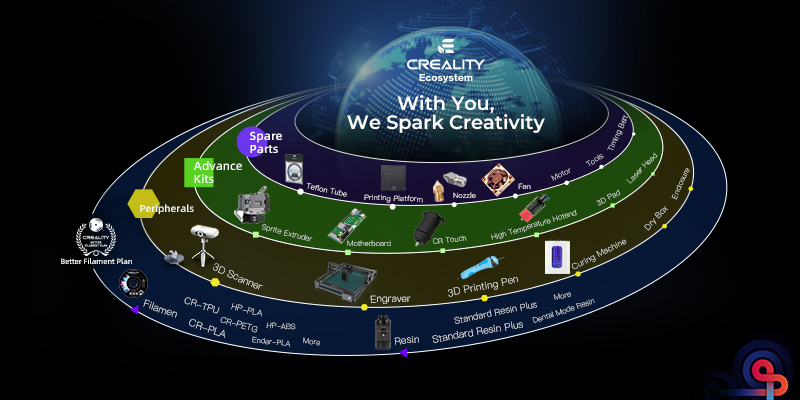 In 2022, Creality Ecosystem also brings you our new product. Are you ready? Let's get started.
Magical Tool for Easy Modelling
CR-Scan Lizard 3D Scanner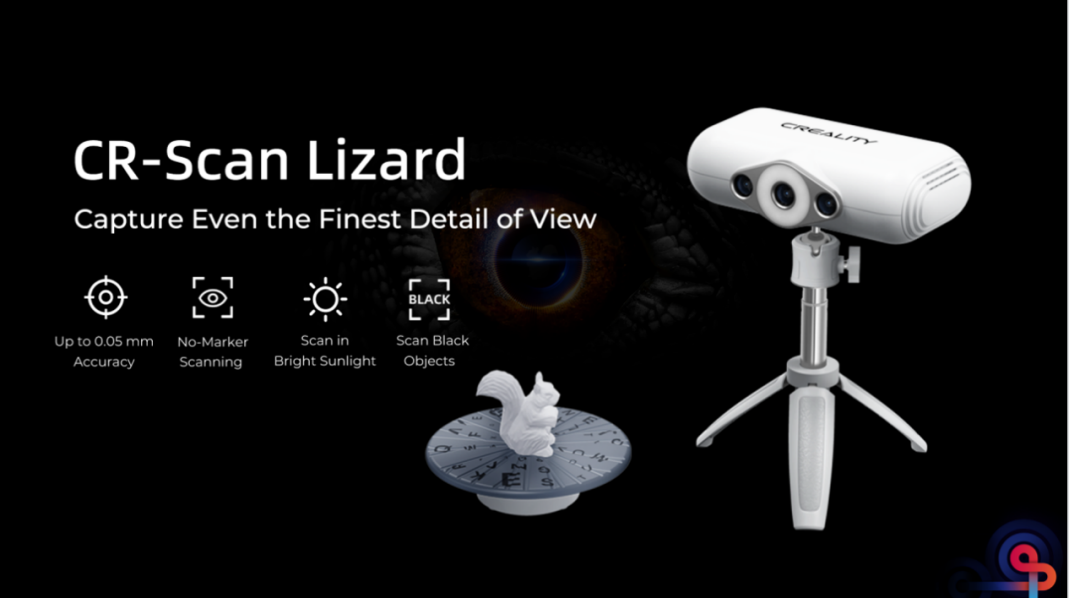 CR-Scan Lizard is a useful and convenient tool for model production. As a 3d printing players, you don't need to worry about fewer models and difficulty in 3D modelling.
CR-Scan Lizard has cool features that surpass almost 90% of consumer 3D scanners in the market. It has high-accuracy up to 0.05mm, enabling users to capture the finest details of the object. It is really easy to use, without complicated scanning steps and processes. It supports scanning in sunlight and scanning of black objects, which is available for you to scan objects at any time and in any place.
Engrave a Masterpiece
CR-Laser Falcon Laser Engraving Machine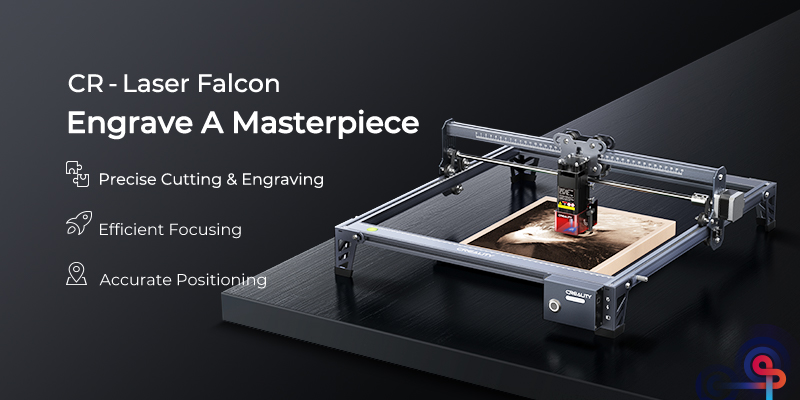 For DIY lovers and customized items pursuers, the CR-Laser Falcon is a necessary product. It enables you to engrave any patterns you like on the surface of an object, to cut objects to make puzzles, ornaments and crafts.
CR-Laser Falcon is a more professional laser engraving machine. It has advantages that users are most concerned about, such as up to 0.1 mm accuracy engraving and cutting, it can cut basswood veneer of 4-5 mm, two times thicker than the original 2 mm.
The CR-Laser Falcon is really easy to use for beginners with quick focusing and accurate positioning. It can engrave and cut more than ten different materials, such as paper, cloth, leather, plastic, acrylic and so on. You can use it to create more works you want.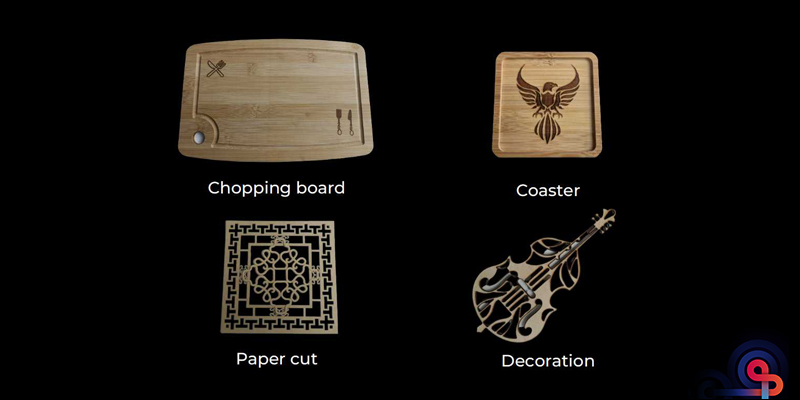 3D Printer Modification and Upgrade
Brilliant Accessory
For senior 3D printer players, the original function of the printer usually can't meet their requirements.In order to get more 3D printing performance and more functions, they usually choose to modify and upgrade their printer by accessory, so they can get a printer they want without spending too much money.
This year, Creality Ecosystem also brings you new accessories that will give you all a brand new 3d printing experience.
Accessory for 3D printer upgrade
Upgrading accessories is to upgrade the necessary accessories of the printer, so that the printer performance can be greatly improved. This year, we bring three upgrading accessories:Sprite Extruder Pro Kit, 3D Pad Mini, 3D Digital Spool.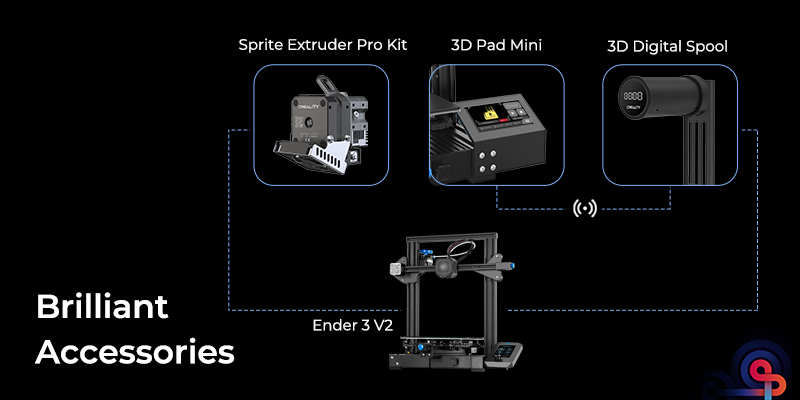 Let's take Ender 3V2 as an example. Sprite Extruder Pro Kit is helpful for Ender 3V2 to print high-temperature filaments and TPU, which greatly improves the application range of 3D printer.
3D Pad Mini is a touch screen, changing the knob operation, suitable for touch screen enthusiasts or people with physical disabilities.
It can combine with 3D Digital Spool-C to real-time monitor the filament weight, calculate the amount of filament needed to print the model, and determine whether the remaining filament is enough for model printing.You don't need to worry about printing suspension or failure due to insufficient filaments any more.
Accessory for 3D printer modification
Modification accessory usually means an increase of 3D printer functions. Creality Ecosystem also brings three modification accessories: Water-cooled HotEnd, Wifi Box 2.0, CV-Laser Module.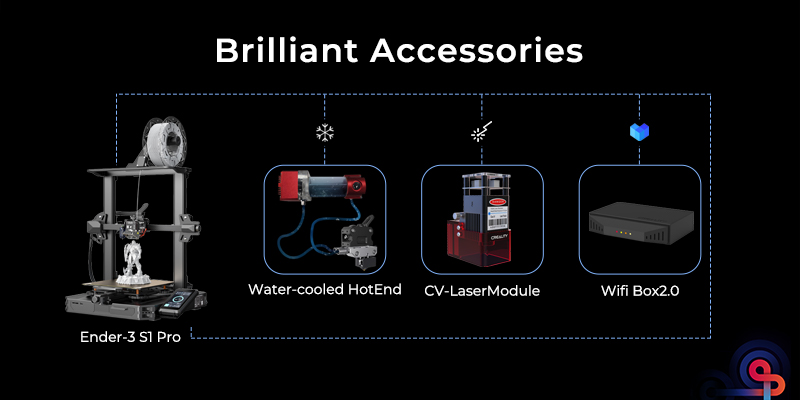 Let's take Ender-3 S1 Pro as an example. The Water-cooled HotEnd improves the heat dissipation performance of printers (reduced by 15-25℃), greatly avoiding printing clogging.
Wifi Box 2.0 enables Ender-3 S1 Pro to connect to the Internet and Creality Cloud, realizing remote control, model downloading and social interaction. Combined with Web Camera, it can real-time monitor 3D printing process and achieve time-lapse photography.
If Ender-3 S1 Pro is equipped with a laser module, it can be tuned into a laser engraving machine. You can use it to engrave or cut works you want.
With the above upgrading and modification accessories, I believe that your 3D printer will be more intelligent and powerful.
Better Filament Plan
Filament and Resin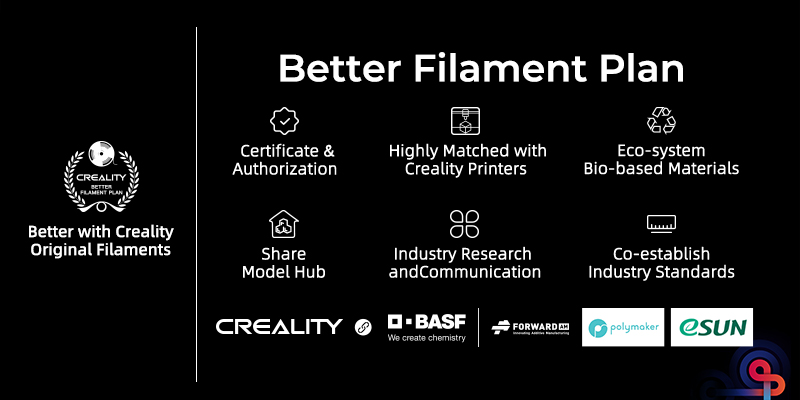 Filaments or resin are necessary products for 3D printer players. However, there are too many kinds of filaments in the market. The crops and the weeds mix together, so it is really difficult for 3D players to choose the affordable and high-quality filaments or resin they want.
Therefore, Creality launched a "Better filaments Plan". We will provide all kinds of high-quality filaments that highly match with printers.Up to now, Creality successfully joined hands with BASF, Polymaker, esun.
In order to meet the needs of different users, we have introduced different series of filaments, which are the Ender, Ender+, CR and HP series.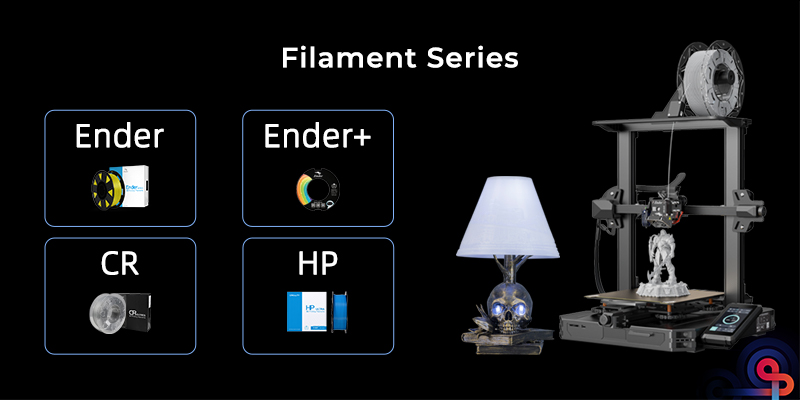 We also launch eco-friendly pla-based resin, water washable resin plus and standard resin plus.They are very suitable for Creality resin printers and can bring users a better printing experience.
This year, we also provide brand new appearance for CR series filaments, giving users a new visual experience.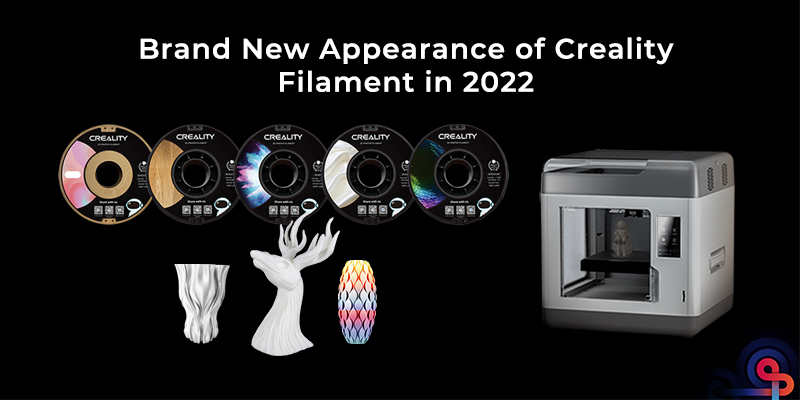 The above are the new products of Creality Ecosystem in 2022. In the next few articles, I will give you a detailed introduction of the new product.
You can also follow Creality Ecosystem ( Facebook and You Tube) account to learn more details, we will post the information regularly.