The Creality Ender-3 series, among other Creality lineups, accounts for a substantial proportion of the printers showcased in the world's largest gathering for 3D printer enthusiasts.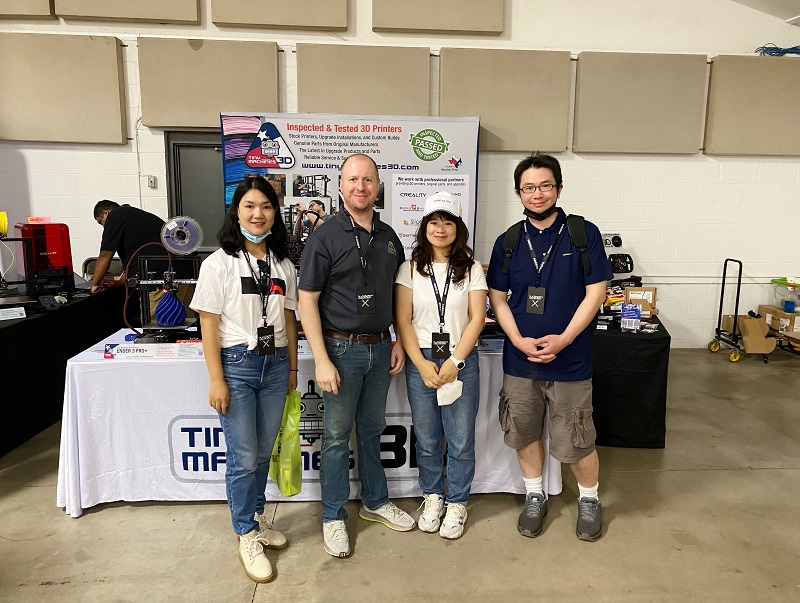 Creality printers have become the premium choice for many in the global 3D printing community due to their solid hardware quality and modification-friendly features. In this year's Midwest RepRap Festival, the world's largest gathering for 3D printing hobbyists held from June 24– June 26 in Goshen Indiana, the United States, Creality's flagship products including the Ender-3 series account for more than half of the machines presented in the event according to attendees.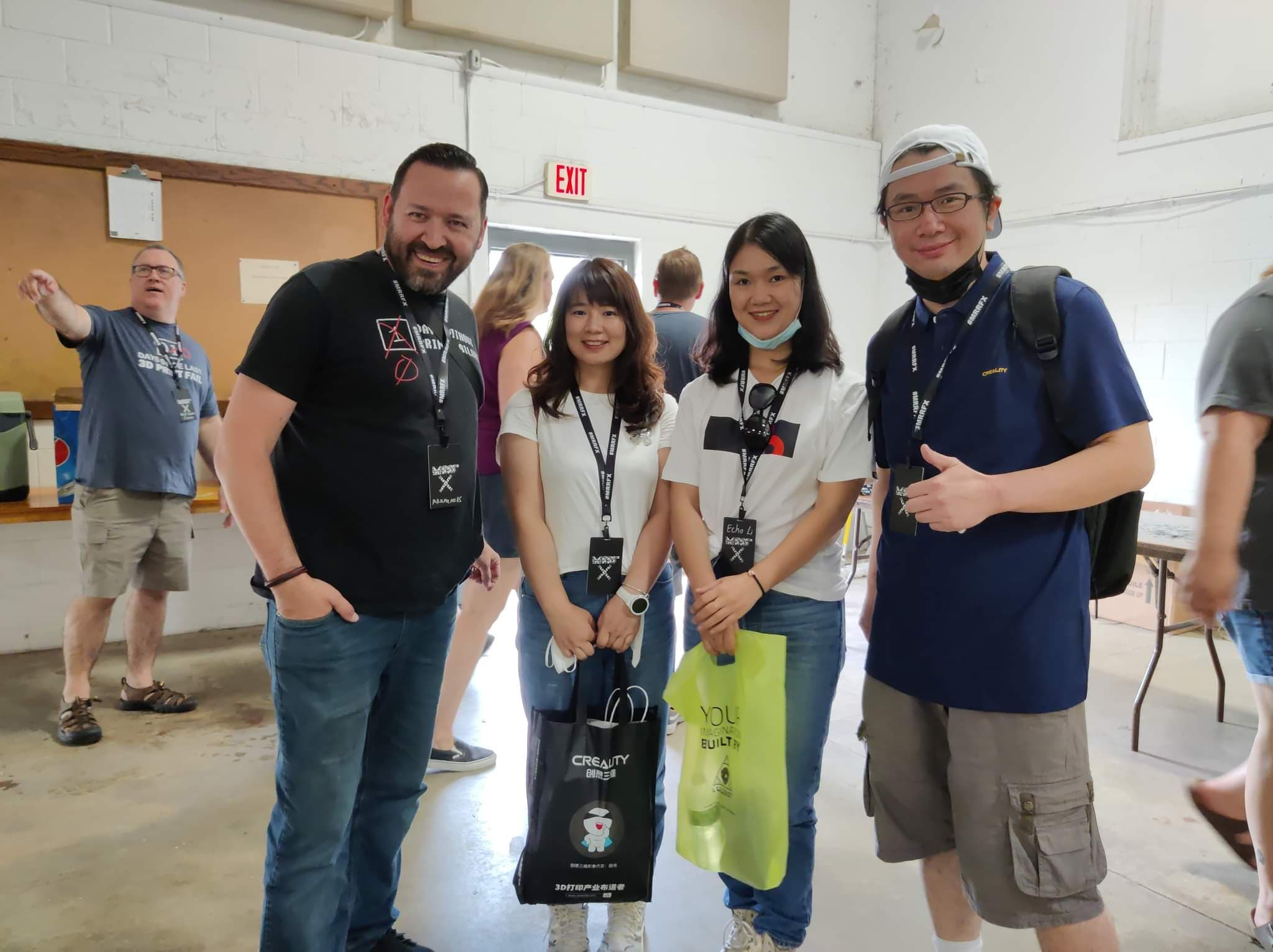 "There were a lot of Creality printers there, mostly modified versions of Ender-3 models," said Matt Farmer, Creality user and a 3D printing enthusiast who joined the event with friends this year. "I'd say Creality was about 60% of the show."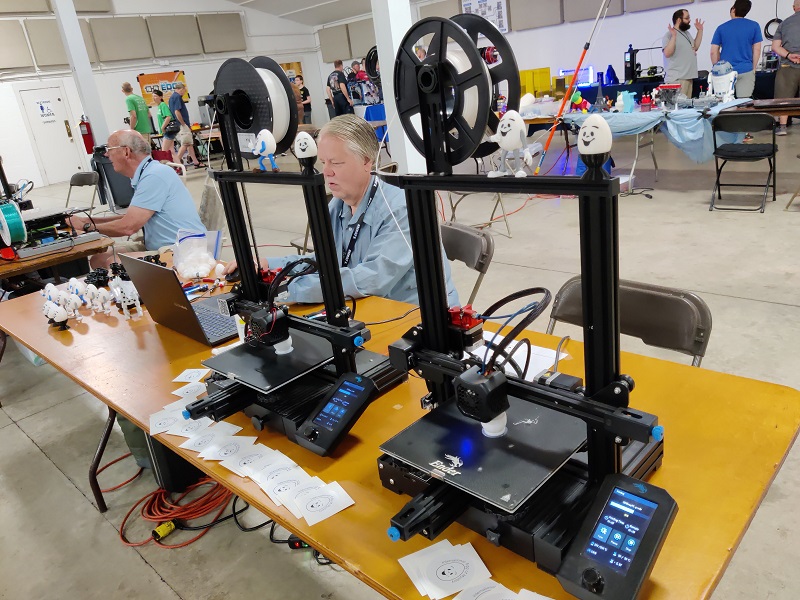 As a Facebook influencer running a group named "3D Printing For Noobs (Beginners)" with more than 76000 members and an individual account "AkumaMods", Matt added that his experience with Creality resin printers has "all been great so far". "My favorite is the Halot-Sky," said Matt. "As for FDM printers, my favorite would have to be the CR-6 SE. That was an amazing printer when I had it."
Echo Li, the sales representative of Creality who also attended the event, said Creality printers are well-received among many 3D printing beginners for the affordable price and open-source compatibility. "The most popular model is the Ender-3 series, followed by Ender-5," she said.
From various printer and project displays, Echo also observed new industry trends. "The most obvious one is independent dual extruders (IDEX) or even multiple extruders," said Echo. "Quite a few modified machines are equipped with four to five extruders."
She also added that printing with multiple colors and materials is a function mostly sought after in the event, and the need for silky filaments is emerging.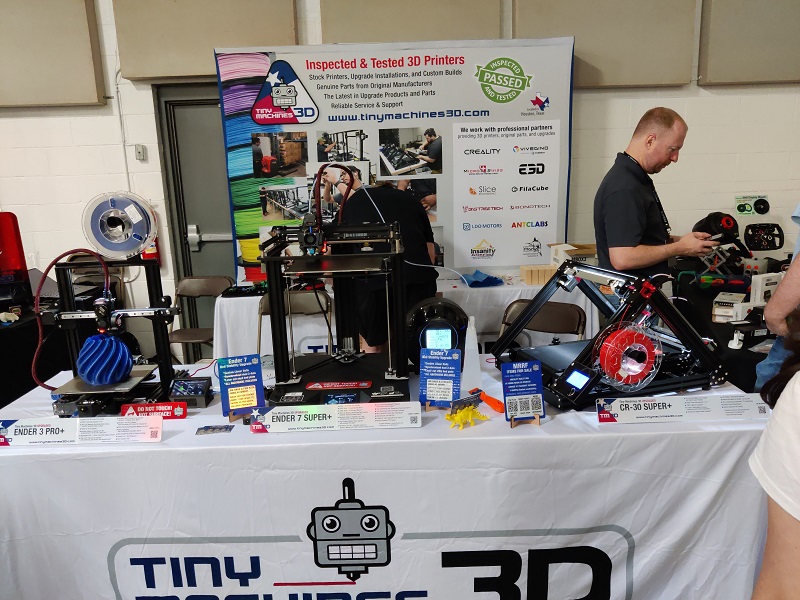 About Creality
Creality is a global pioneer in the 3D printing industry that focuses on the design, research and production of affordable smart 3D printers and 3D printing-related products. With open-source compatibility and user-friendly technology, Creality is the creator of several market-hit products and has expanded its footprints across more than 192 countries and regions worldwide, introducing 3D printing concepts to homes, schools, factories and other institutions, and driving digitalization in manufacturing, education, healthcare, architecture and beyond.
"Create reality and achieve dreams" is deeply rooted in Creality's philosophy. Committed to becoming a 3D printing evangelist, Creality continues gravitating to cutting-edge technology and creating a premium user experience for 3D printing enthusiasts.