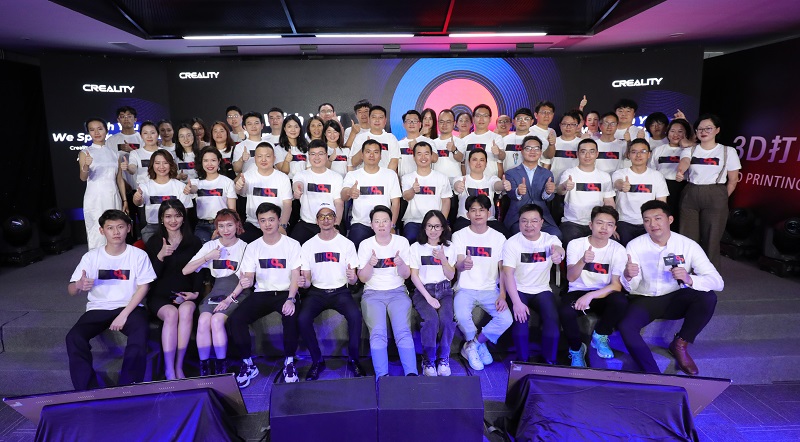 Creality's 8th Anniversary Celebration with the theme of "With You, We Spark creativity" was held on 9th April 2022 in Shenzhen, China.
Founders and Creality members have witnessed the historical moment with live stream on social media, like Facebook and YouTube, making a great stir in 3D printing industry.
1. User-centered Strategic Layout
Danjun Ao, the CEO of Creality said, "Since the establishment, Creality has been striving to be the 3D printing industry evangelist and sticking to the user-centered principle".
We set no limit to creativity and are grateful for our partners. Users' need inspire us to move forward and make breakthroughs.
2. Creality's New Official Website with Online Store
Our founders launched the brand new official website with online store during the celebration. The new website reshapes the brand image by upgrading the visual aesthetics and user experience.
Products, firmware, slicing software and operation manuals can all be found on the new official website. At the same time, online store enables direct purchase with timely responses if there is any question, offering users with worry-free experience.
Creality's Official Online Store: store.creality.com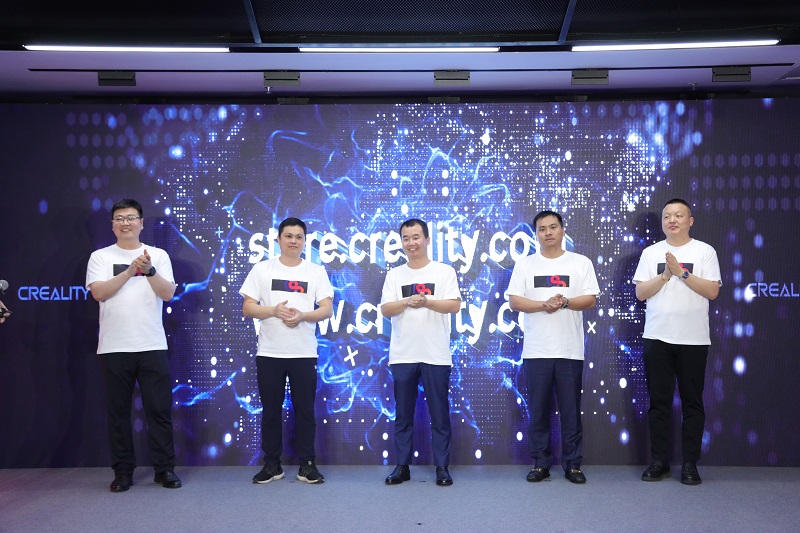 (Launching Ceremony of New Official Website and Online Store)
3. Innovation leads the way in upgrading the overall user experience
3.1. The Launch of Creality Cloud App 4.0
As a leading integrated 3D printing service platform, Creality Cloud is committed to make 3D printing convenient for users. It has 3D model library and creative tool library, and enables cloud slicing, remote printing, real-time monitoring etc., providing comprehensive model trading and 3D printing services to users.
The product system is comprised of APP/Website/H5 terminal, PC desktop slicing software, plug-in and smart suite, with 100w+ vertical users in 190 countries/regions.
In order to meet the needs of users, Creality Cloud V4.0 seeks breakthroughs again by launching laser engraving, membership rights and other functions. In the future, we will also continue to listen to users' voices, so that more people can easily and conveniently play with 3D printers and enjoy the convenience brought by technology.
3.2. Layout and Innovation in Education & New Product Release
As a pioneer and promoter in the field of 3D printing education in China, Creality has been actively promoting the application of 3D printing technology in education for 8 years.
In 2021, we released education exclusive products such as Sermoon V1 Pro and Ender-2 Pro to help promote a new pattern of innovative development of industry-education combination. In this 8th anniversary celebration, Creality officially announced that in 2022, we will fully enter the 3D printing education market aiming to innovate education with technology. An enclosed loop of education will be build covering contents, software, hardware, services, and contests.
On the way of preaching 3D printing, Creality never stops exploring. We actively listen to users' suggestions and feedbacks, focus on user experience and meet their needs. Therefore, HALOT-ONE PRO and HALOT-ONE PLUS are released, which are featured by more powerful, easier to use and smarter, empowering the global 3D printing industry and users with the new generation of integral light source technology.
3.3. Creality Ecosystem, No More Printing
In 2021 year, we collected wishes from users in four different fields and fulfilled their dream by releasing four corresponding products.
During the anniversary celebration, Creality's 3D scanner CR-Scan Lizard and all-in-one engraving and cutting machine CR-Laser Falcon are released. Besides, accessories like "Sprite" extruder kit, 3D pad mini touch screen, weighing material frame were shown on the spot, all of which are designed to provide better services.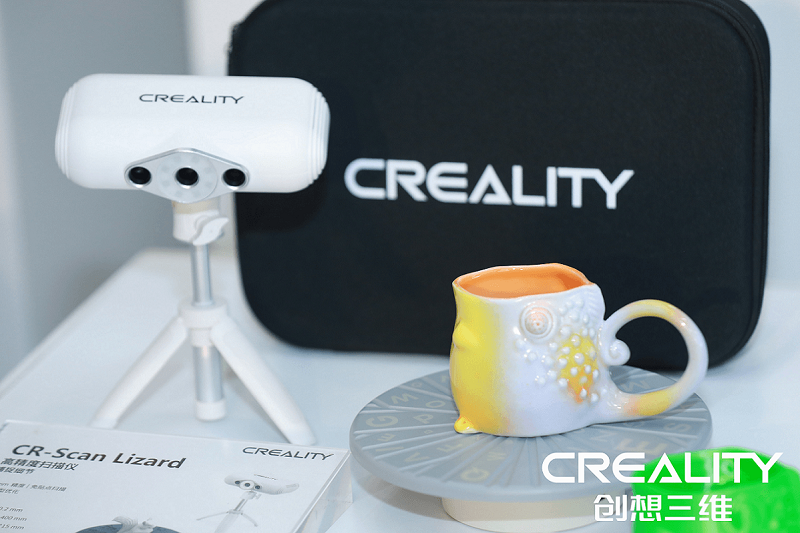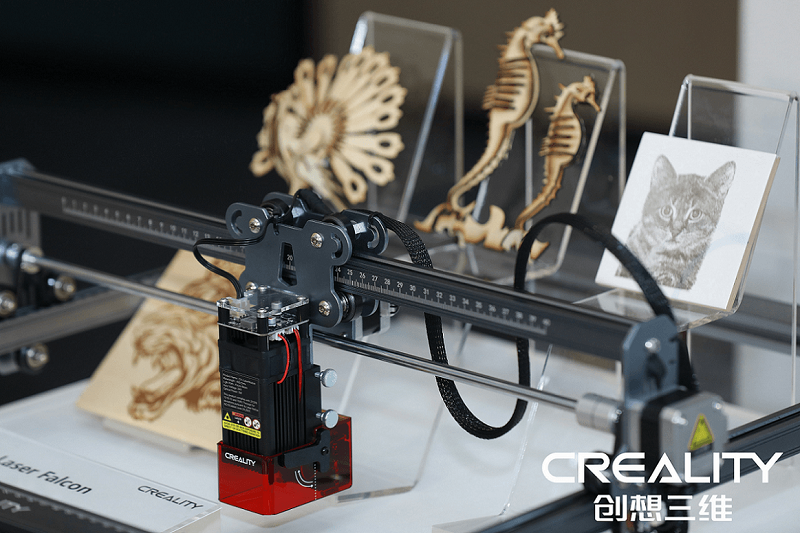 In the future, Creality will delve into research and keep developing new products. We will listen to our users, optimize products and build a good image in the global market.