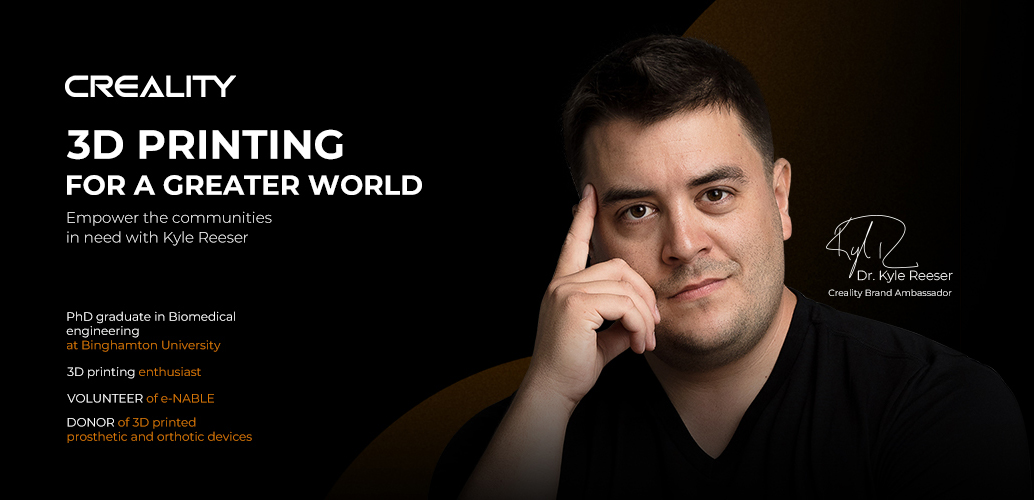 Dr. Kyle Reeser, a biomedical engineer at a healthcare company, is setting out on a humanitarian trip to East Africa in August. As Creality's first brand ambassador, he will travel to Tanzania to 3D print prosthetics and orthotic devices for children and adults in Musoma, a city on the east shore of Lake Victoria. Creality talks to Kyle about his mission for this trip, the challenges ahead, and what pushes him this far to travel around the world to help people in need.
Creality: Could you introduce yourself?
Kyle: My name is Dr. Kyle Reeser, the 2021-2022 brand ambassador for Creality, a leading 3D printing manufacturer. I am a development process engineer at a large healthcare company, as well as the co-founder of a small biotech startup. I received my PhD from Binghamton University in Binghamton, New York, where my research focused on 3D bioprinting and gold nanoparticle biomedicine. Through the international non-profit e-NABLE, I have volunteered my time in Rwanda and in Tanzania, working to improve the lives of underserved children by creating 3D printed prosthetic and orthotic devices.
Creality: Could you tell us your experience with your first Creality printer? What features of Creality products do you like the most?
Kyle: My first experience with Creality 3D printers was in the summer of 2019 when I began working with the founder of e-NABLE, Jon Schull, at the Re-NABLE Lab in Rochester, NY. The lab primarily used Creality 3D printers for their work in 3D printed prosthetics. The lab had two CR-10's and two Ender-3 3D printers, and they were workhorses. We ran those machines constantly and they were incredibly reliable. I immediately appreciated the simple design, which allows the user to fully grasp how the machines work and, when needed, makes it less of a hassle to repair. 3D printers do not have to be mechanically complex to perform their function, and unnecessary complexity generally only serves to increase the cost of the equipment.
Creality: What is the connection between 3d printing and your specialty, bioengineering? Could you share some of the latest trends and applications in 3d bioprinting?
Kyle: Over the last 10 years, 3D printing technology has been applied to tissue engineering in the form of 3D bioprinting. Many labs around the world have used off-the-shelf 3D printers and modified them to print cells and biomaterials such as gelatin or collagen. While I don't believe that bioprinting in its current form will ever lead to whole replacement organs such as pancreas or liver or kidney, it has shown promise in the area of producing non-innervated tissue with low or no vascularization.
Unfortunately for the field of 3D bioprinting, though companies and research labs can sometimes make wild claims and promises of near-term breakthroughs, the reality is that the field of desktop 3D printing is far more advanced. During 3D bioprinting, speed and environmental control are imperative. If we are trying to print living cells in the lab, we need to minimize the time they are exposed to unfavorable conditions or they will die. New advances in deposition technologies are needed, and printing speed will need to be increased by several orders of magnitude if complexity is ever to be achieved.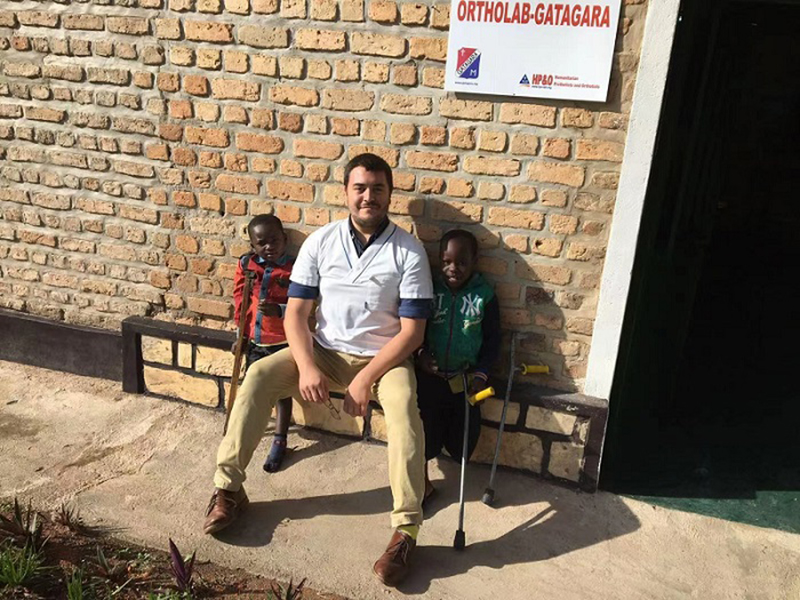 Creality: For the upcoming Tanzania trip, what Creality printers will you use, and what missions are these printers expected to accomplish?
Kyle: During this trip to Tanzania, six donated 3D printers will be delivered and assembled. These will consist of three Ender-3 machines, one Ender-5 Plus machine, and two Ender-3 S1 Pro machines. These machines will be divided between the Lake Victoria Disability Centre (LVDC) which will receive four machines, and a prosthetics and orthotics clinic called TABASAMU (which means 'smile' in Swahili) which will receive two machines. We will train healthcare staff at LVDC on the use of these 3D printers, where they will then be used for healthcare, educational, and personal purposes. At TABASAMU, these 3D printers will be used by staff to 3D print prosthetic devices for underserved children and adults, and to print orthotic devices for babies and small children.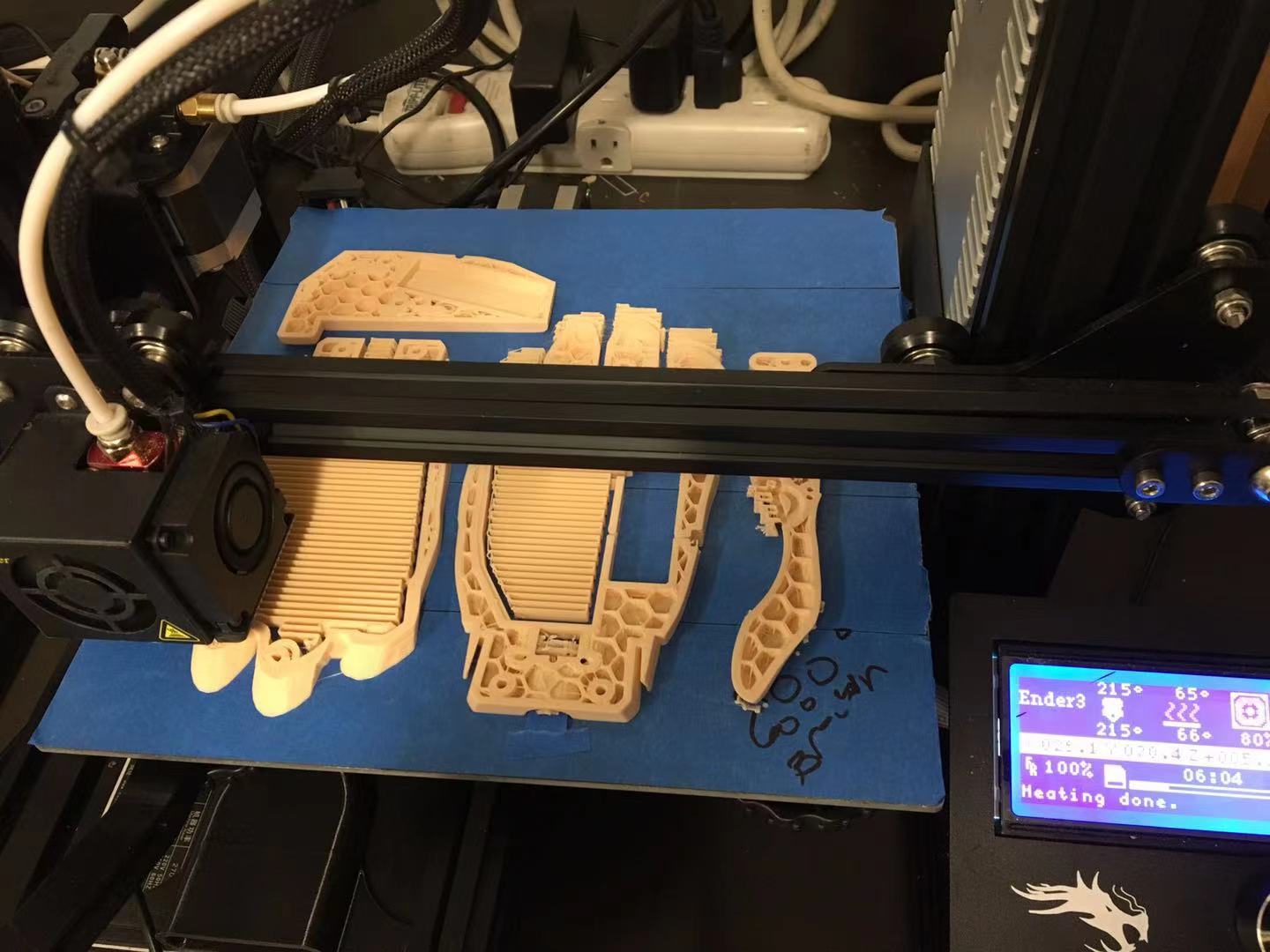 Creality: From your observation, is the need for prosthetics and orthotic devices high in Tanzania and other East African countries?
Kyle: Tanzania is a developing country full of wonderful people. Unfortunately, for lower-income individuals, a prosthetic device costing as low as a few hundred USD can be out of reach. There are many people in this area of the world for whom a prosthetic device would be a life-changing gift.
Creality: What are the challenges of 3d printing prosthetics and orthotic devices in Tanzania?
Kyle: One big challenge for 3D printing in general is the stability of the electrical grid. During my trip in 2019, there were many blackouts, sometimes for several seconds and sometimes for several hours. Without a UPS (uninterruptable power supply), it is always a gamble whether the 3D print will finish before the next time the power goes out. It is also difficult to source 3D printer filament, as the industry is not well-established in this part of the world.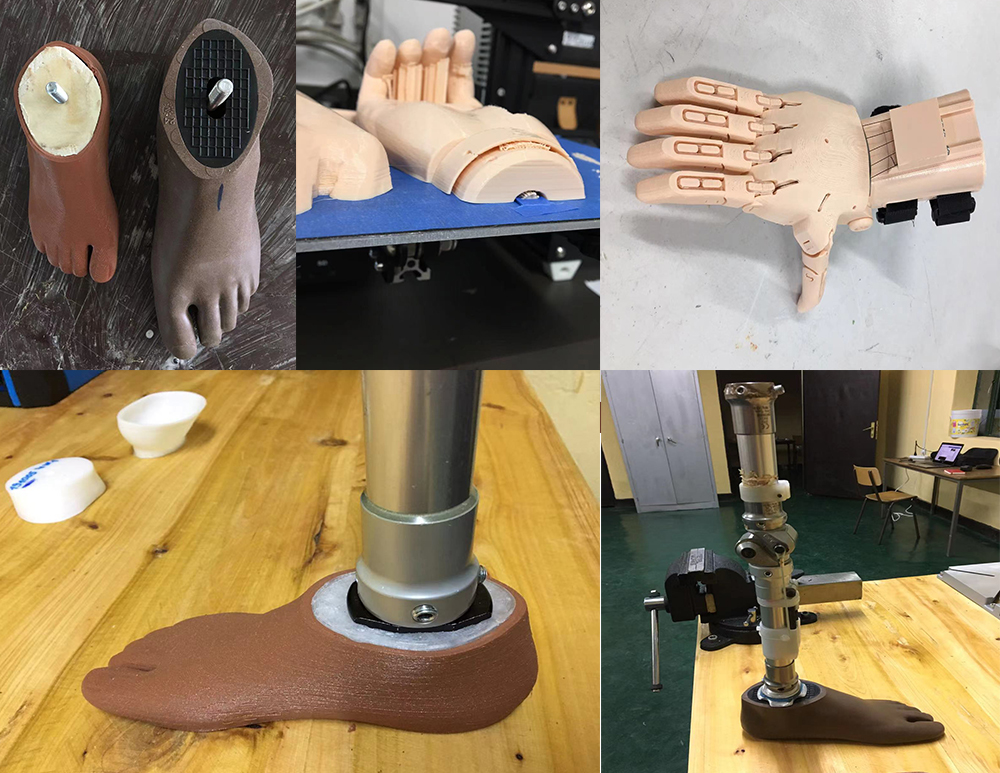 3D printing is a great tool for prosthetists and orthotists around the world to incorporate into their practice, but it is of course even more important that the health professional has the experience and resources necessary to assist those that may have incredibly complex cases.
Creality: What pushes you this far to do so much work to help people?
Kyle: I've been fortunate in life to have been raised in a good community, attended a high-quality high school, and went on to study at SUNY Fredonia, Binghamton University, and Beijing Normal University. I've traveled all over the world and I meet wonderful people everywhere I go. I also have a wonderful, supportive extended family, and friends all over the world. My closest friend Barbara is a paragon of both kindness and hard work, and her example pushes me to work to be a better person every day. I do this work for her, for everyone who has taught me and guided me thus far in life, and to set an example to others on how we can all give a bit more to help one another.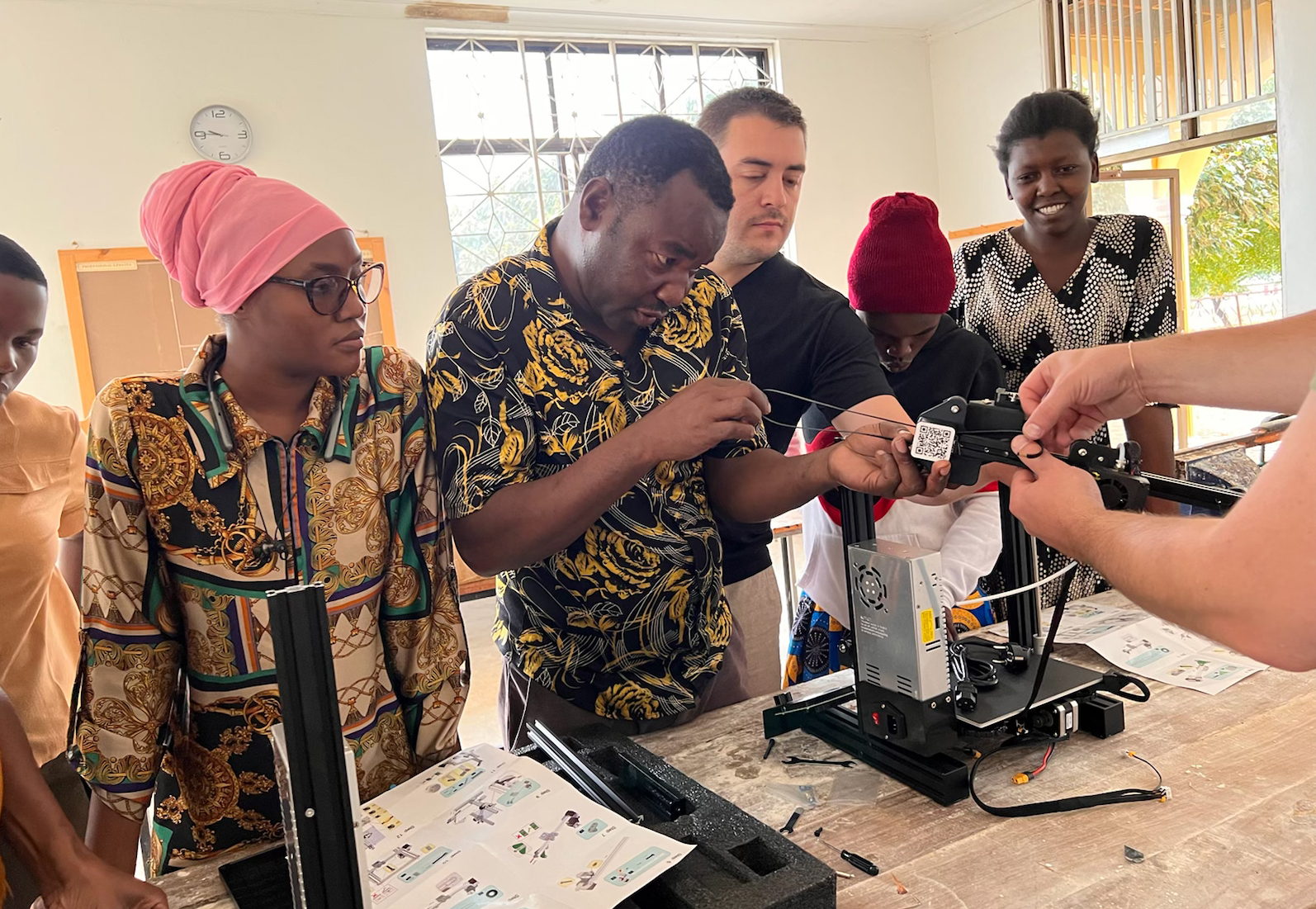 Creality: What was the most unforgettable experience on your last trip to Tanzania and Rwanda in 2019?
Kyle: In Tanzania, we went without running water for eight days. There was something wrong with the underground pipes. We used rainwater collected in a cistern to wash our clothes, shower, and do the dishes. We even used the water in order to flush the toilets. Yet it's amazing what you can get used to – after a while, you realize you don't need running water, but the person you're helping does need a way to feed themselves. Every day my colleagues at LVDC and I worked to provide prosthetics and orthotics to members of the community.
Creality: What are your future personal plans to help more people in need?
Kyle: I'll stay in contact with LVDC and TABASAMU and help when I can. I hope this trip is not my last to Musoma. I'm also currently writing a children's book. The premise of the book is silly, but it is meant to teach children about other countries and cultures, and help build empathy for people, animals, and the environment. I hope to donate a portion of the proceeds to good causes in the future.