When we talk about the CR family, we can't help but be so proud of our amazing product team. Yes, we have created the Ender series that has swept the 3D printing community. But we shall not forget that we started from the CR series, where, to our belief, most Creality users first connected with the brand. With the CR series, Creality stirred up the whole community, bringing marvelous products that 3D printing hobbyists never desired and dreamed of. And they shout out for it. The CR series literally enlarged the whole 3D printing community, because from there more people could get a 3D printer without breaking the bank.
If you still remember, consumer-grade 3D printer started from above $2000 and was hard to beat down to below $1000. And, bang! - One day, Creality brought its CR-10 to the market in 2017 for no more than $500, a product that also comes with great quality.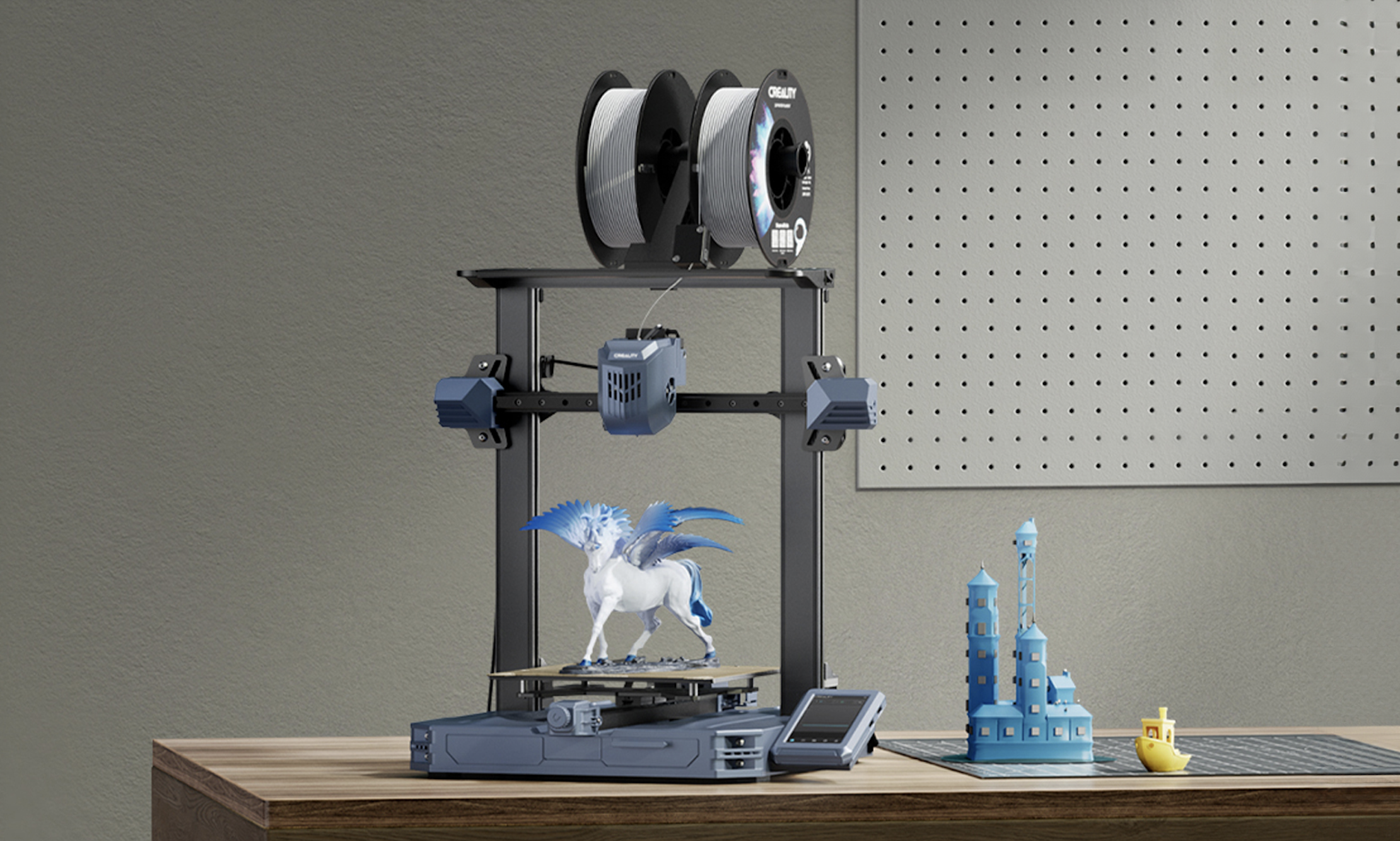 Words spread fast, and hobbyists went crazy about it. The leading industry media outlet All3DP rated CR-10 as the Best 3D Printer Under $500 in 2018.
The secret behind the success of Creality is plain and straight: we have always been listening to users' voices. To provide what they care about the most, like handier bed leveling, faster printing speed, better affordability - keeping this in mind, the Creality team meticulously incubated and is now releasing the CR-10 SE.
The CR-10 SE is a tribute to the classic and to the many users of the classic CR printers - but with more features and as a better "comeback". We have made the newcomer the True Heir of the CR family.
Traditionally, a CR printer features a printing size of over 300mm. By the CR-10 SE, we offer a special edition of that - in answer to "SE" - with a smaller build volume, and also better affordability, to make a CR machine for everyone.
Now, let's break it down to the core. What's so great about the CR-10 SE, as to make it the CR "Heir"?
First thing first: it's fast. With CR-10 SE printing 600mm/s at maximum, you get a benchy in no more than 15 mins, writing off the 1h+ experience in the past. If you tend to be anxious about waiting, then it saves you.
Second - no less a game changer too - it comes with a Klipper-based Creality OS. This brings things to a new level, eliminating such pains as low speed, bad leveling, and less desirable printing results - things commonly seen in a beginner's machine that uses Marlin firmware.
A third thing, the CR-10 SE comes with dual Z-axis motors, which means a more powerful drive. Also, as opposed to the v-wheel rail employed on the CR-10, the model uses a linear rail, making it stronger, steadier, and more durable to ensure great printing quality.
Also worth mentioning is the precise auto-calibration and auto-leveling on the CR-10 SE. With these, you can say goodbye to switching, twisting, arduous paper-test leveling and tinkering with the strain gauge before you actually print. A beginner or an adept, you can get started way easier, and dive into the creative process quick enough.
Now the bells and whistles too! - The CR-10 SE also has a decorative LED light strip, adding more fun to the printing process and possibly lighting up some little faces if there are any in your house.
Now arguably the CR-10 SE runs rings around its predecessors and indeed a great many others. Now is the time to check it all out.