See-through a Catastrophe
If it was not for this pandemic, we may not know the potentials of 3D printing. In this time of a quiet and bleak picture, everything seems to be depressed, but it is the real emergence of this industry, like an adolescent lion, awakened by the coronavirus chance, standing up firm like the medical industry.
Back in those days when we are locked down at house to contain the coronavirus, some of us were starting to print the favorite hand-makings by ourselves, it's the end of the full-duty work, but it's a start of fun,admirable or not, it's work, made or even designed by yourselves.
According to the speech given by Julius Maada Bio, President of Sierra Leone, on the 4th industrial revolution conference in Uganda and the story behind this speech, he used the 3D map model to demonstrate the detailed education data based on different regions and date, which finally transformed these obscure data into visual models. He also presented the exact distance of home and school with the 3D model to help the decision-making of the transportation distribution.
As he said, 3D printed models really played an important role in data-driven conversations, which greatly improved the efficiency of discussion making. That's why Bio always put a desktop 3D printer Ender-3 Pro right on the desk which was independently developed by Creality in the early days.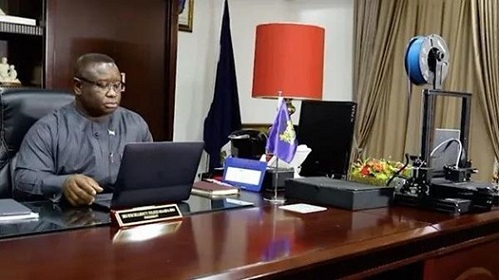 The Benefits of This Welcomed 3D Printing Technology
In the face of this unprecedented catastrophe, 3D printing starts to show its superiority in the medicine-applied area and core-components making. Its biggest strength lies in the unique design for every specific patient, no matter its teeth, implant, or organ, can be stereotyped according to your certain dimension. It's a simulation based on real entities.
On account of these simulated models, the doctor and specialists can offer professional advice according to the patients' various cases on-site or even remotely. This is a digital world, but this is also a new world dominated by edging technology.
There's an organization called SUYAY, established by an engineer named Yusuf, which aims at providing the customized prostheses produced by 3D printing technology for children who have been lost or born lacking limbs in wars, conflicts, and natural disasters. On September 22, 2020, it gave a pair of 3D printed prostheses to Judd, a 17-year-old teenager in Bogota, Colombia, who lost both arms in an explosion in Penas Blancas, which enable a new life for this young boy.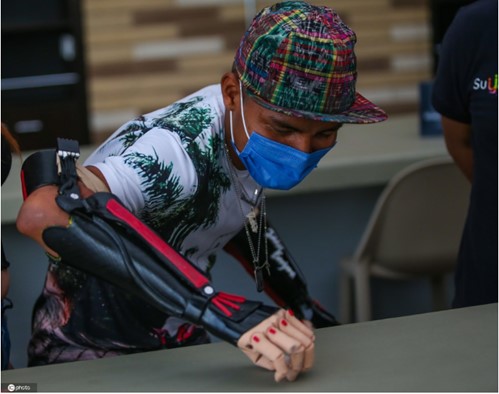 Yet, this is only an affluent of it, there's still much to it, over what you can imagine!
Extended Insight of Its Application
Complex equipment, machine or even building is to hard to restore when its breakdown lies in only a part of them, but it's an important part hard to rehabilitate. You don't have to restore the whole of it, but only need to restore this part of it, by adopting only a 3D printer. This is what makes 3D printing a quite essential substitute for other solutions, extending its use in aerospace, military, high-end building, and relics restoration.
A flickering and glory jewel can also be perfectly presented by a 3D printers, this is where 3D technology really adepts in.
A Glimpse of Future Prospect
Take a long-shooting glance at this technology. It is indicated that the global market made a total output of $11.956 billion in 2019, the 3D printing equipment industry accounted for US$5.297 billion(44.3%) while the 3D printing service-related industry also raised to $3.778 billion(31.6%) and the 3D printing filament industry took up a no less adroit portion of USD 2.881 billion(24.1%).
As an extremely thriving industry in this newly reshaped economical structure backdrop, it's the best the most solid opportunity to realize a major leap, the global 3D printing market has increased from 2.3 billion dollars in 2012 to 6.06 billion dollars in 2016, with an average annual compound growth rate of 20.4% according to the Sina Data.
The whole 3D printing scale is expected to amount to 22 billion dollars in 2022 while the Creality targeted value of production is expected to reach about 619 million dollars at the shooting timing of this year.
Since our foundation, Creality has a range of printers, many of them have become the hot models in the global market, the most popular Ender 3 Pro and other models can all be targeted on the Alibaba platform. You can take your time to pay this wonderful printer a visit.

https://www.alibaba.com/product-detail/Creality-Ender-3-Pro-3D-Printer_60829966328.html?spm=a2700.galleryofferlist.normal_offer.d_title.76396d48rmvy70