The All-New Creality CR-200B 3D Printer
A sophisticated 3D printer is always high performance. the Creality CR-200B 3D printer not only has the best features, but it has a smart as well, elegant design.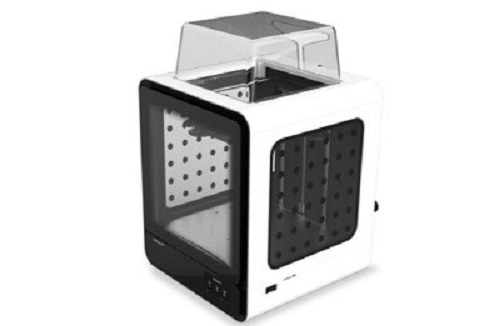 Features:
1. A transparent chamber with multi-style optional: Unique structure, classical realistic colors, and a variety of styles to choose from, allowing for unlimited creativity. On the other side also greatly reduces people's aesthetic fatigue and improves the viewing experience.
2. Completely enclosed chamber meets high-temp filaments: The 200x200x200mm closed cavity has a large print size. Equipped with a standard lid to enable the formation of an airtight space, thus making it less likely for harmful gases to be exposed to air. It is supported by ABS and PLA printing.
3. High-quality wide voltage power supply safety system: stable quality universal power supply, giving you a safe and friendly environment. Let customers enjoy printing with maximum safety.
4. New nozzle kit with excellent performance: The new nozzle kit has excellent thermal conductivity, stable wear resistance, and smooth pushing. Double fans provide a good heat dissipation environment to ensure the normal operation of the machine and improve the printing efficiency.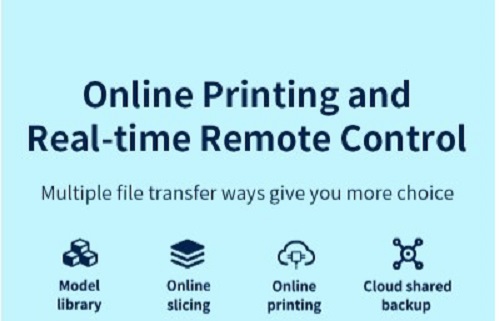 5. Online printing via Creality box:
With technology rapidly thriving, 3D printing users are getting interested in advanced functions on their 3D printers, such as the Wi-Fi connection.
Remote 3D printing via Wi-Fi makes your life richer, Afterall, it eliminates the need for USB tethering or SD cards for printing.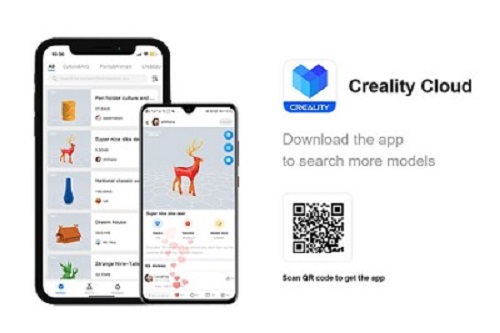 May someone will ask why do Creality Cloud Apps is convenient for customers?
Compared with the past, when we are going to printing a product, we need to make a model in software, export it in STL format, put it in slicing software, and then import an SD card and a series of complicated operations that must be done in the workplace.
But now you can do the same things on the sofa at your home with the Creality Cloud apps.
It is very convenient for the customer to design the 3D printer anytime and anywhere that time-saving and low costs.
It is free and easy to download apps, let us walk into the convenient life by downloading the Creality cloud apps in the 3D industry.
Review:
The Creality CR-200B got a high review from the ALL3DP platform: ''The Creality CR-200B has some solid sounding features that won't change the world, but it does at least have a really smart, elegant design.
Unlike an actual snow leopard, this printer looks like something you'd happily have in your home, and the tidy shape and style allows it to have a fully enclosed print area, which is hopefully going to be good for keeping print temperatures stable and free from outside interference.
The print area itself is a cubelicious 200 mm, with filament being sent to the build zone via what Creality says is a "Performance nozzle kit" featuring a dual-fan setup supposedly more resistant to wear, among other benefits.'
Please let us know what is your opinion or suggestion about CR-200B 3D Printer? We are happy to receive any advice from users.
Compare with the competitive product:
| | | |
| --- | --- | --- |
| Product | CR-200B 3D Printer | Other Product |
| Product Picture | | |
| Printing Size | 200x200x200mm | 280x250x300mm |
| Package Size | 533x499x605mm | 550x490x570mm |
| Price | $379 | $1200 |
| Power Supply | Input 115-235V Output 24V | 100-240 VAC 24 V, 20.8 A |
| Printing Precision | ±0.1mm | ±0.2 mm |
According to the comparison diagram, we can clearly see that the print sizes are almost the same for customers to printing, and even the print accuracy is extremely similar.
The most obvious difference is the price, in the case of almost the same performance, no customer may choose the expensive one.
Although the Creality CR-200B is cheaper than the competitive product, all of the Creality 3D printers were tested and inspected highly by Creality IQC (Quality Control Inspector).
Besides, there is a service request on the Creality official website that will provide the trouble-shooting for the customers.
After a clear understanding of the features and comparisons, where can buy the Creality CR-200B 3D printer for Retail?
Creality official online store: https://www.creality3dofficial.com/products/cr-200b-enclosed-3d-printer?sca_ref=10788.CFDqhuwn3C
If you want to become our dealer and distributor in our global market, please email info@creality.com, Creality professional sales manager is happy to service you, thanks.