Compared to traditional prototyping, 3D printing is believed to be the most cost-effective way for production and one-off parts. Is it true that 3D printing can achieve cost reduction and profitability? In this article, we will analyze possible factors influencing the price of 3D printing and feasible methods to lower the cost of 3D printing.
What defines the cost of 3D printing?
1.Printing technology
The cost of 3D printing technology will be primarily determined by the printing technology, which decides the type of printers you are going to use. There are 3 common technologies: SLS (Selective Laser Sintering), SLA (Stereolithography), and FDM (Fused Deposition Modeling). FDM is the cheapest technology among the three listed, and SLS is the most expensive one. If you are considering starting your 3D printing journey, you can easily find a 3D printer for about 200$.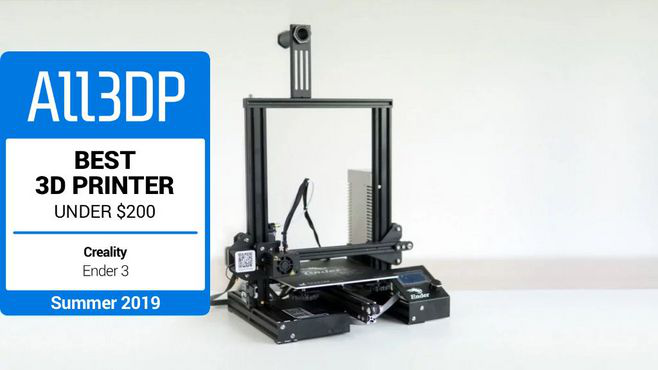 2.Printing materials
As the 3D printing materials are closely related to the 3 popular 3D printing technology, the cost of different printing materials needs to be counted varying from type to type. Among the categories, the most common printing materials are polymers and metals, where both have their sub-categories.
For FDM 3D printers, there are many types of filaments such, as PLA, ABS, PETG, carbon fiber, wood-like, and even flexible materials based on PLA, which come with different prices. Fairly speaking, the price largely manifests the quality of the filament.
Due to the wide variety of FDM printing materials, the total cost is difficult to be answered. According to market research, filament consumables for private or commercial use are generally around 8 – 70$/kg. Generally speaking, ordinary PLA is the cheapest, followed by ABS. Other prices are still expensive, and the prices of some special or high-end consumables even exceed 300$/kg.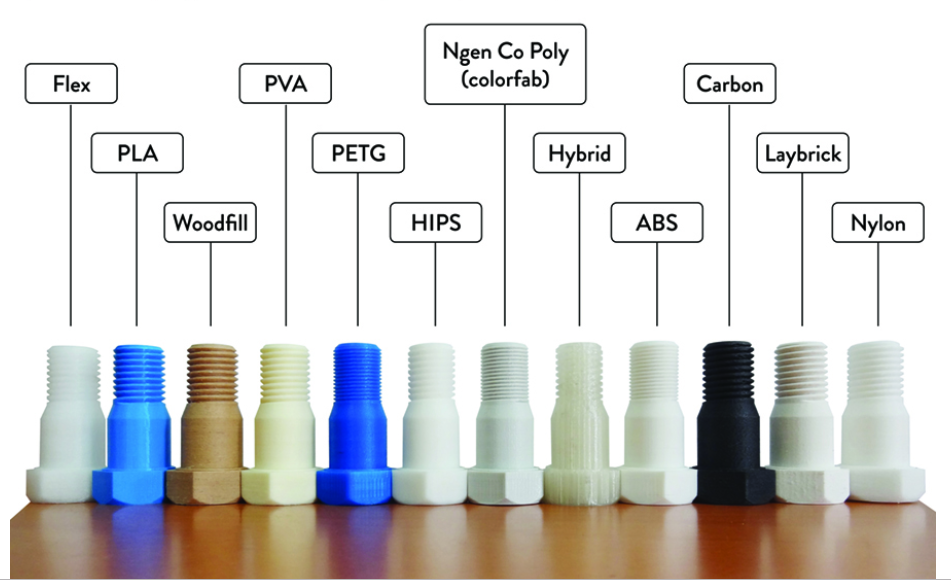 3.Time Consumption
Joseph DeSimone, the CEO of Carbon3D, considered that 3D printing is a misnomer, which actually is a repetitive 2D printing process. Let's imagine an ink-jet printer making letters on papers, and continue doing it over and over again, layer and layer added, thus taking a long time to build up a 3D object. He joked "3D printing always takes forever. There are mushrooms that grow faster than 3D prints."

Due to some technical limits, the printing time is affected by layer thickness and printing speed. For most 3D printers, the average layer thickness is 0.04mm, and the printing speed is 60-100mm/s. Taking a couple of days or even weeks to finish a large print is really common to see.
With the factors sorted out above, we can find some possible solutions to lowering your 3D printing. Let's get into it!
How can we lower our 3D printing cost?
1. Choose a reliable printer with an upgraded room
What factors will a Newbie consider before he/she is going to get started to do 3D printing? Practicability, reliability, and affordable price are factors worth being considered. Take CREALITY 3D Ender-3 as an example, it is picked as "Best 3D Printer under $300" in summer 2019 by ALL3DP.com, thus enjoying wide adoration from makers all around the world.
According to ALL3DP, the commonly mentioned highlights of Ender-3 will be shown below:
1.Highly affordable
2.Easy to assemble
3.Compact design with a decent print volume
4. Prints can be high-quality
5.hackable and upgradable
6. Tight filament path improves compatibility with flexible filaments
7.Good results on the Autodesk Kickstarter tests
Starting with a pre-assembly process, makers can get a comprehensive understanding of 3D printers and their accessories. The Ender 3 Pro is an affordable 3D printer suitable for makers, hobbyists, tinkerers, and to some degree even for educated beginners.
2.Scale down or hollow out your model
If it doesn't necessarily require a big size or solid structure for your prints, scaling down or hollowing out your model will substantially decrease the cost. Next, we will introduce step-by-step ways to make it achievable from 3DHUBS:
#Scale your 3D model using the free software Netfabb
Step 1: Download and install the free version of Netfabb.
Step 2: Open your model, click on the "Scale Part" button in the menu bar, and adjust the size of your model. Netfabb uses the millimeter unit by default, but you can change this in the settings.
Step 3: Save your scaled model by going to the upper left of the user interface and navigate Part > Export Part > as STL (binary).
Step 4: Upload your design for 3D printing – remember to specify the same units that you used in Netfabb (mm, cm or inches) within the file uploader.
#Hollow your model using the free Meshmixer software
Step 1: Download and install Meshmixer.
Step 2: Open your model and click "Edit" -> "Hollow" and select your wall thickness. Use 2 mm thick walls as a safe lower limit for all 3D printing processes.
Step 3: Add escape holes to your model that allow the removal of excess printing material after printing. You can do that in Meshmixer by double-clicking the surface of your model where you want the escape hole to be placed. A good location for the escape holes is surfaced that is not normally visible during the normal use of the part (for example at its base). If you're printing with SLS, make sure to add at least 2 holes with at least 5 mm diameter.
Step 4: Click "Accept" and export your model from Meshmixer as an STL. You're done!
3.Eliminate unnecessary support structure
It is commonly known that prints can't stand naturally on the hotbed if the model is designed with some angles. Support is necessary for FDM printing, but cost materials and more time, even additional post-processing for further smoothness and polish.
#A short tutorial on how you can do this in Netfabb
Step 1: Download and install the free version of Netfabb.
Step 2: Open your model in Netfabb. Select the "Cuts" field and specify the location and angle you want to split the part. Make sure that there is a flat surface to your model that can be used as a base for FDM 3D printing.
Step 3: When you are happy with the placement, click on the "Execute Cut" button, and export your file as STL.
3D printing technology will release more potential as it is growing more mature. It will not be limited to prototype accessory parts, but expand greater possibilities to end-to-end products.
Stay tuned with CREALITY 3D for more information about the 3D printing industry and additive manufacturing solutions.