The Forbidden City Under the 3D Printing
With the broadcast of a number of the forbidden city TV program, the ancient buildings and cultural relics treasures of the Forbidden City have gained countless fans.
The new 3D printing work "Forbidden City Corner Tower" was printed by an enthusiast on ancient buildings.
He 3D printed several parts of ancient architecture and used mortise and tenon structure to build it, completing the production of "The Forbidden City Corner Tower", passing down the traditional Chinese culture with craftsmanship.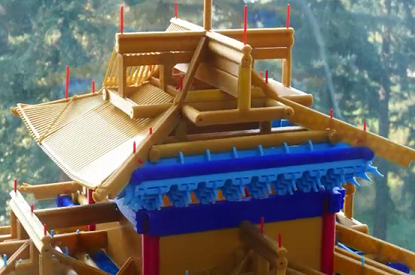 #The Forbidden City Corner Tower
In the Forbidden City, the Corner Tower was the most complex architecture. The roof has three layers of eaves.
They consist of sloped roofs that jointing vertically and horizontally, forming a complex.
From top to bottom, there are 28 windows, 28 corners, 56 lope roofs, 72 ridges, and 230 animal ornaments in all.
The number of 9-girders, 18-columns, and 72-ridges in the building is all multiple of 9.
Nine is the biggest Yang number (in Chinese philosophy, Yang expresses masculine or positive principle in nature) appreciated by monarchies in the past dynasties.
These concepts and designs are full of symbols increasing infinitude verve.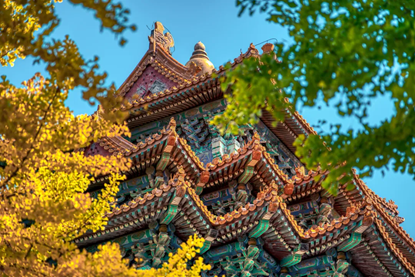 #The 3D printed Forbidden City Corner Tower.
The work of making ancient buildings with 3D printers requires great patience and concentration but there are many senses of mystic and achievement that make them fall in love with it.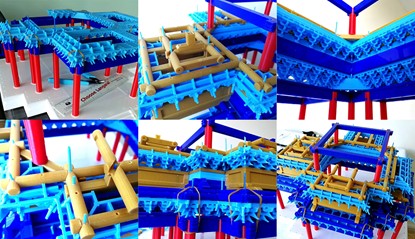 #3D printed parts and installation process
Significance of ancient architecture 3D printing
Turn the imagination into reality easier.
By 3D modeling of 3D printed ancient buildings, Two-dimension flat images become a more realistic 3D model.
Making all the professionals and Non-professionals have a brand-new spatial awareness of architecture and three-dimensional perception.
Supporting the research and teaching of ancient architecture scholars
Understanding and studying the ancient building's internal structure is essential for architecture scholars and learners.
3D printing technology can accurately scale the size of ancient buildings, low-cost and high speed in the production of the roof ridge, wing angle, beam square, and other parts used to build ancient buildings.
Not only conducting to clearly demonstrating the construction process of ancient buildings but also helping learners to combine the theory with practice to build the model of ancient buildings by hand.
3D printed models are more realistic
Desktop 3D printers can reach high-precision printing. The Creality 3D printers always feature a high-precision, smooth surface, higher success rate of printing.
The humanization design in printer structures and functions makes it easy and convenient to operate.
For the different model printing size requirements, the Creality 3D printers have different sizes that are suitable for personal and Maker education at reasonable prices.