What Is the Best $200 3D Printer in 2020? Let Me Tell You!
Few decades ago, it was unbelievable to get a 3D printer in home and printing a 3D model within minutes.
But nowadays, after many scientists' efforts in 3D printer R&D, a 3D printer can work at home with fast printing speed.
it is unaffordable to buy 3D printer for many people in the past, but now even 200 dollars can get a reasonable 3D printed, even cheaper than your mobile phone.
Thanks to the Creality, making this dream come true.
The best option at $200:
The Creality Ender-3 3D printer is strongly recommended to everyone in the 3D industry.
There is no other 3D printer like the Creality Ender-3 3D printer which received so many positive comments and praise.

Firstly, let us talk about the Advanced Features:
1. Easy to Install: A detailed installation guide will be provided for assembly. the Creality Ender-3 3D printer can be assembled within an hour.

2. Powerful Power Supply: Equipping with a high-quality power supply with two separate fuses to protect your safety.

3. Y-rail Mounting Groove: make sure precise positioning and keep the solid frame with the high-precision printing quality.

4. Large Printing Size(200mmX200mmX200mm): it can satisfy the need for much interesting large-size printing ideas, which will help promote brain development.
Secondly, let us focus on prices and where to buy?
As above-mentioned, if we can get a reasonable 3D printer at almost 200 dollars, the Ender-3 3D printer is the best choice.
Please Click the icons below to check the Ender-3 3D printer prices at different distribution channels!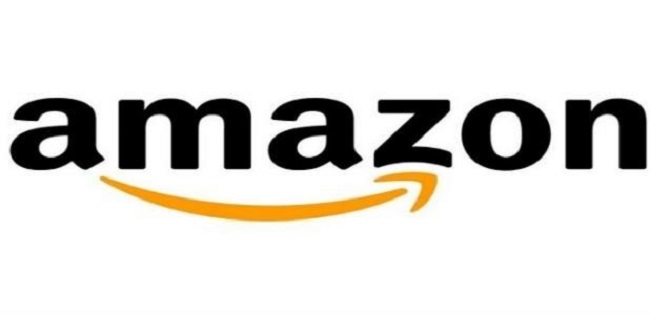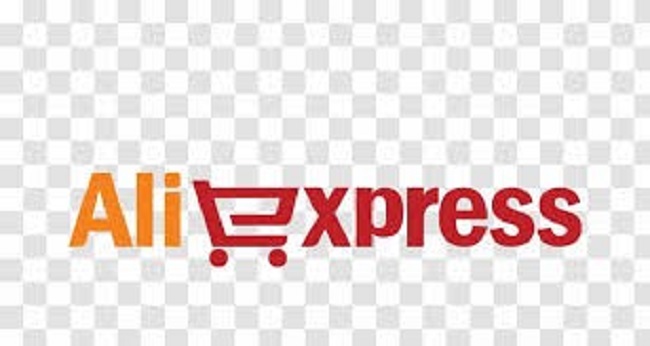 After checking the prices, you have found out that the Ender-3 prices is around 200 dollars.
It is not doubtful that the Ender-3 3D printer got a lot of good reviews and feedback.
Taking Amazon as an example: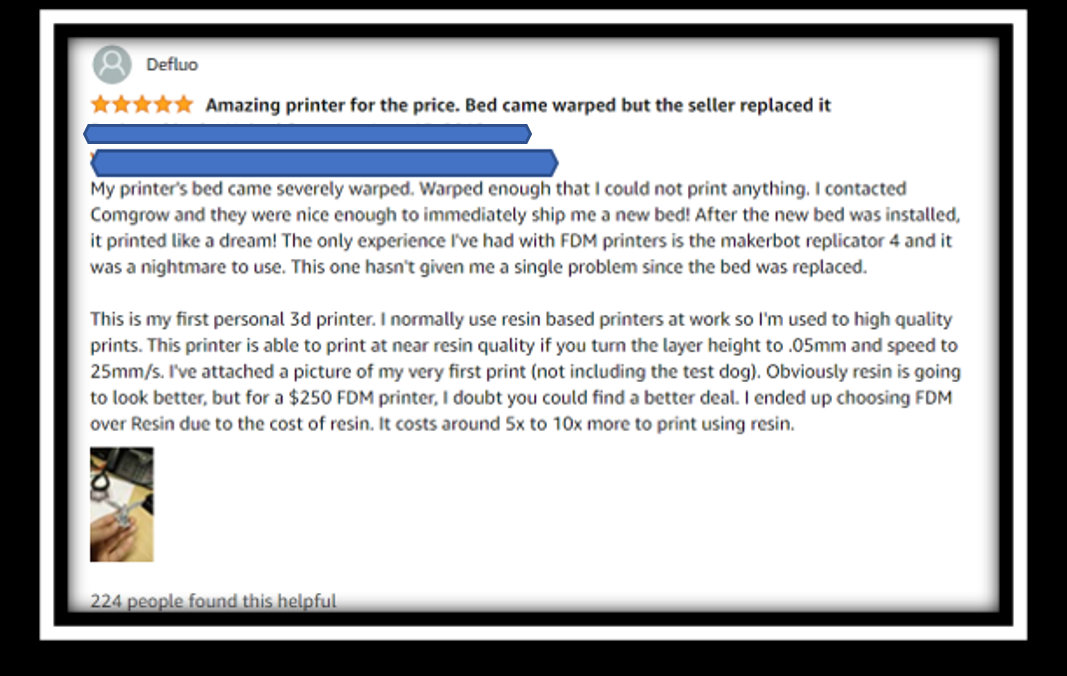 Here is one of the positive reviews from the Creality Amazon store buyer and the Ender-3 got a five-star rate.
Third, after I have bought Creality Ender-3, how can I make money with it?
As with all the above-mentioned features, the Creality Ender-3 3D printer is ready to install and
operate with a clear guidebook and video.
So it can print some crafts at home for sales on Amazon or AliExpress store.
Here is a story that should be shared with you:
With the launch of the iPhone 12 in the China market.
There are many people eager to buy it, even though the iPhone is very expensive for most people.
Thus, one friend found a business opportunity that every expensive iPhone smartphone needed a phone case.
Hence, my friends decided to print some cases using the Ener-3 3D printer.
At first, the printed phone cases were sold to the people nearby.
Gradually, he found out the people who nearby all got his cases, then he started to sell online.
After a period of operation, he got a big return on an online store.
So, he recommends strongly the Creality company gratefully.
Because that way had changed his life and brought him much profit.
It is right to buy any 3D printer from the Creality company!
The video by Chep (a KOL in 3D Printing) is recommended to watch how to make money with Creality Ender-3 3D printer:
Finally, how to do if you have met some problems:

Every coin has two sides, there are some problems you might be met in the printing process.
1. Slight wobble from the uneven base, making it difficult to level.
2. Adhesion sometimes needed to get prints to stick to the bed.
3. Manual calibration required.
4. Flimsy bed needs to be re-leveled from time to time.
But don't be worried about the problems in the Ender-3 3D printer, you can get help from the Creality community, our after-services, and the most complete troubleshooting videos on our official YouTube channel.
If you have any questions please leave a message on our Creality official website or Just email to info@creality.com, solutions will be provided to you soon by our professional sales managers, who have years of experience in the 3D printer industry.
Every problem can be resolved well by Creality professional after-services teams.
Verdict:

It is hard to find a reasonably priced printer with fully function like the Creality Ender-3 on the market, and even if there are some tiny flaws, it doesn't affect the Ender-3 3D printer to be the best $200 3D printer.
Join the Creality community, let us make money together!
Which one will be your best budget 3D printer with a budget of around $200, please fill the form below and let us know which one will be your favorite.