The global 3D printing market size was valued at USD 11.58 billion in 2019 and is anticipated to expand at a CAGR surpassing 14 July from 2020 to 2027.
Globally, 1.42 million units of 3D printers were shipped in 2018 and this variety is anticipated to succeed in 8.04 million units by 2027.
The aggressive R&D in Three-Dimensional Printing (3DP) and growing demand for prototyping applications from varied trade verticals, significantly care, automotive, and region and defense, are the factors expected to drive the market growth.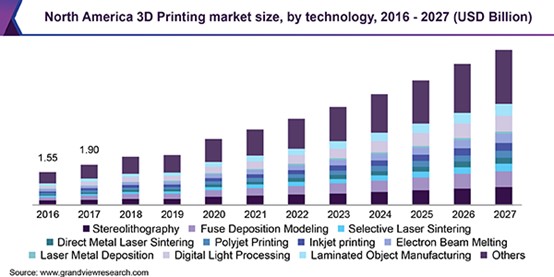 3D printing has seen significant growth in recent years as several milestones form the trade. With the increasing usage of 3D printing technology, conversations regarding the additive producing trade have become a lot of tangible.
In recent years, 3D printing has formed several significant milestones in the trade. With the increasing use of 3D printing technology, it may be applied as a thought production technique all told various industries as well as healthcare, aerospace, automotive, and much more.
What is finished 3D printing isn't theoretical anymore; it's true, which Just like the Creality slogan: "Create the reality, Achieve the dreams".
The future trend of 3D printers will be reflected in these four points:
A: Do it Faster with 3D Printing
One challenge for the 3D printing business is to hurry up printing processes.
To meet this challenge, Creality created a filament with a 3X printing speed, called HP-PLA-X3-3D Printer Filament.
What are the Highlights of HP-PLAx3 Printing Filament?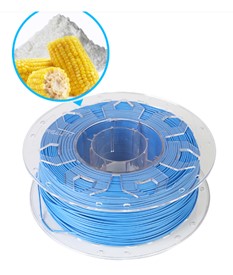 1.It is well-designed for high-speed printing, suiting for the Constant velocity printing and top speed printing, matching with Ender-6 3D printer has more effective printing.
2. Consistent filament diameter with small tolerance: Stable wire diameter with a small tolerance, wire diameter 1.75±0.03mm.
3. Imported raw material, excellent formula, amazing toughness and strength of extension, extrusion smooth without blocked. The model surface is exquisite and easy to remove the chassis and support.
B: Do it Bigger with 3D Printing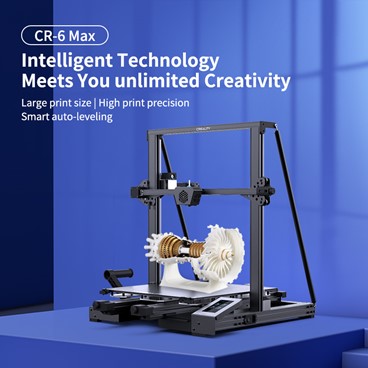 To meet the bigger printing size, Creality created a CR-6 MAX 3D printer with a large print size of 400x400x400mm.
The "leveling-free technology" is used in the Creality CR-6 series 3D printer, which allows users to achieve accurate prints without the tedium of manual bed-leveling.
Noticeably there is a drawer for spare parts and other tools in the Creality CR-6 series.
A built-in belt tensioner for printer X-axis and Y-axis belts and a collapsible side-mounted filament/spool bracket are included for this printer.
C: Do it Fully Functional with 3D Printing
The 3D printer can print various styles of fonts such as multi-color, beveled, straight, heterosexual, etc., with automatic color change, no modeling, and fully automated operation.
D: Bring Printed Structures to Life with 3D Printing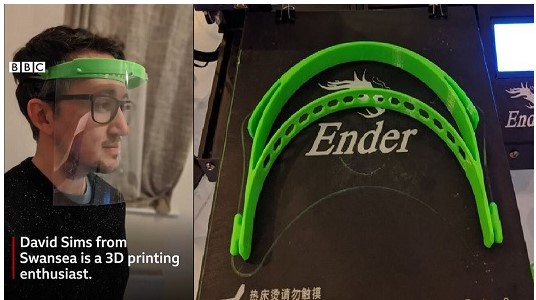 Since the COVID-19 outbreak in other countries outside China, Creality and its community members are making great efforts in trying to help battle against the pandemic via 3D printing.
Creality 3D Technology Europe, a residential company within CBTC (China Belgium Technology Center), donated not only 50,000 protective masks to its overseas partners, but also its 3D printing machines and printing materials to international makers communities in the fight against the COVID-19 pandemic.
What do you think about the future trend of 3D printers? Please let us know and enjoy it together!!