Creality CR-6 SE 3D Printer Shipment Update August 27th
Creality CR-6 SE 3D Printer Shipment Update August 27th
We shipped the 16th batch of 531 pieces of
Creality CR-6 SE 3D printer
(with add-ons) for 500 US backers.
Please refer to the backers' number in the picture below to check whether you are in the 16th batch shipment.
For more detail information about Creality CR-6 SE/CR-6 Max 3D Printer, please access the link:
https://docs.google.com/spreadsheets/d/1WIBq7KhyQQPkvf7ImIHUOUreg-m6v38bMQrqCxkcAMY/edit#gid=0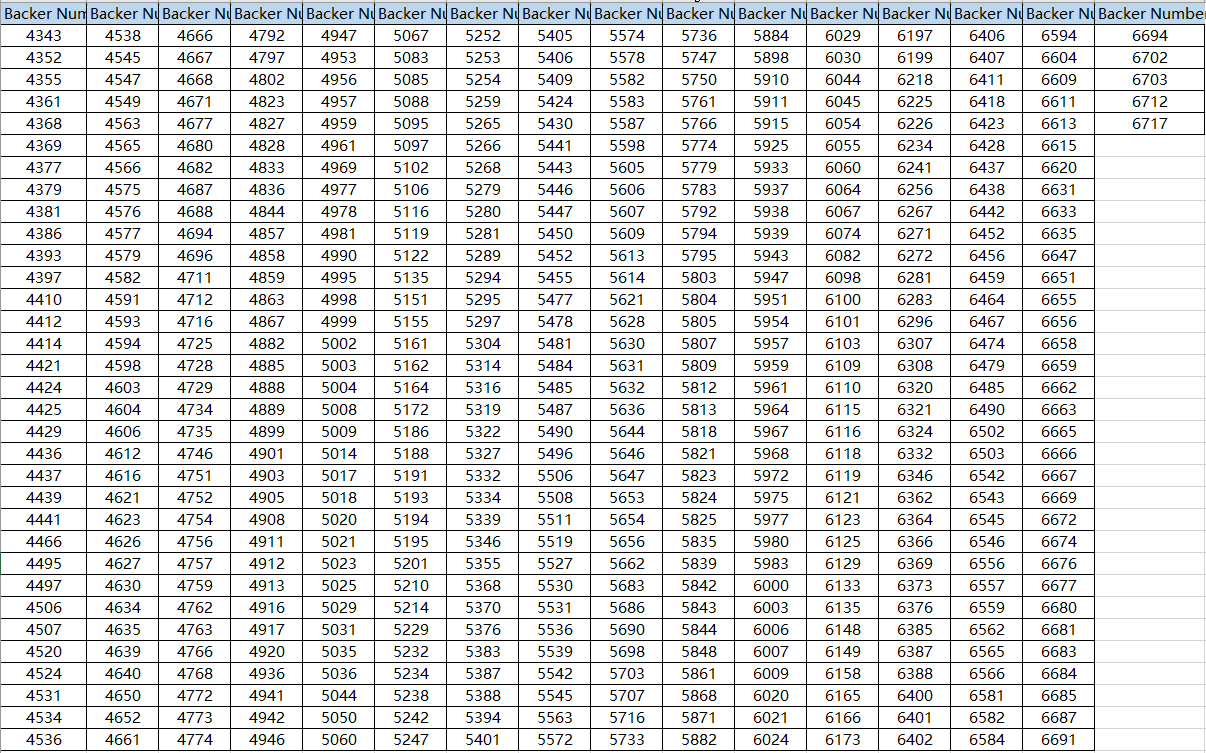 So far, 1576 Units American CR-6-SE 3D Printer With Add-ons Have Been Shipped.

Besides, we have been receiving many inquiries from our backers about the progress of logistics.

If your tracking number has not been updated for a long time, please don't worry, it is currently on board, and will be delivered to you immediately after the goods arrive at the port and received by UPS/FedEx Courier express company. (It will take about 50 days for it to be delivered to you)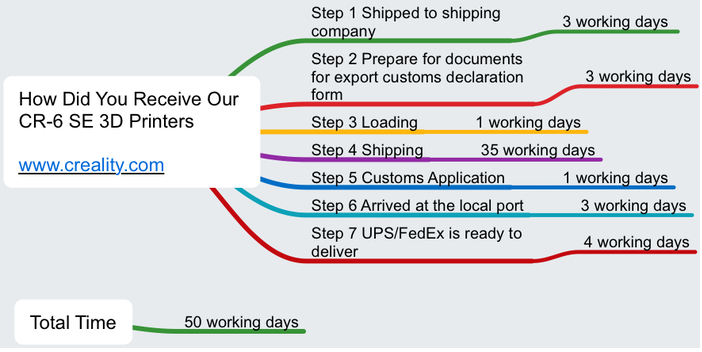 If you want to know more about Creality CR-6 SE 3d printer Kickstarter crowdfunding, please check the Creality Kickstarter platform.