About Creality CR-6 Max 3D printer
Everyone is curious about new things. It is a human instinct.
No one can refuse a new thing but try to understand when a new product is launched in the market.
Today, I am going to talk about a new 3D printer from Creality-- CR-6 Max 3D printer launched in 2020.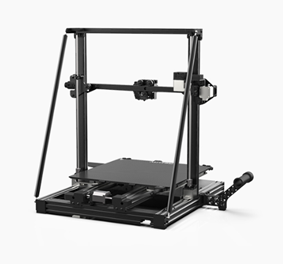 On the one hand, let's discuss what are the features of the Creality CR-6 Max 3D printer from Creality.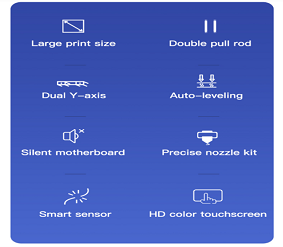 It can be seen clearly from the Picture 2, in most cases, a large print size, a double pull rod, Dual Y-axis, AUTO-leveling, silent motherboard, a precise nozzle kit, a smart sensor, and an HD color touchscreen are included as the basic functional requirement of a 3D printer.
On the other hand, what is the main innovation of the Creality CR-6 series 3D printer?
The "leveling-free technology" is used in the Creality CR-6 series 3D printer, which allows users to achieve accurate prints without the tedium of manual bed-leveling.
Noticeably there is a drawer for spare parts and other tools in the Creality CR-6 series.
A built-in belt tensioner for printer X-axis and Y-axis belts and a collapsible side-mounted filament/spool bracket are included for this printer.
Those people who are enthusiastic about 3D printing can learn more about Creality's CR-6 series of 3D printers on the company's Kickstarter page.
If you would like to get more detailed information about the Creality 3D printer, please visit our Creality official website without hesitation.
Want to become Creality dealers or distributors? Just email to info@creality.com, professional 3d printer solution will be provided to you soon by our sales managers, who have years of experience in the 3D printer industry.