What Are the Best Personal 3D Printers?
There have been three times industrial revolutions in human history that brought a huge change in people's daily life in every time. Science and technology are more advanced than in the past, the 3D printer represents the fourth industrial revolutions.
The Creality is a leader in the 3D printer industry, it has influenced many fields.
In the medicine field:
Taking the early 2020 year as an example, the COVID-19 broke out everywhere in the world with lacking the medicine protective equipment that will endanger the health or medical staff.
Since the outbreak of COVID19 in other countries/regions outside Of China, Creality and its community members are making great efforts to help combat the epidemic through 3D printing.
Creality official blog website:https://www.creality.com/blog-detail/creality-3d-printers-become-heroes-in-covid-19
Speaking of what is the best personal 3D printer? we have to talk about the CR-10 S 3D printer from the Creality company.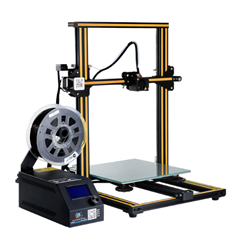 Picture 1 CR-10S 3D printer
A suitable personal 3D printer needs to be included: security, low noise, beautiful appearance, easy to install, and high precision that being key factors for customers to buy a suitable personal 3D printer.
Obviously, the CR-10 S 3D printer from the Creality company is suitable for personal.
1.About noise:

The noise is concerned by a lot of people, there is no more noise can be clearly seen from the picture because the Creality CR-10S 3D printer adopts the silent motherboard to make sure smooth movement under 50dB.
2.About security: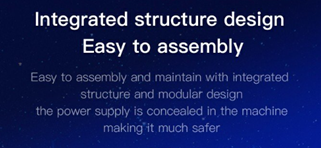 It can be seen from the picture is the batteries are hidden in the machine making it safer.
3.About appearance: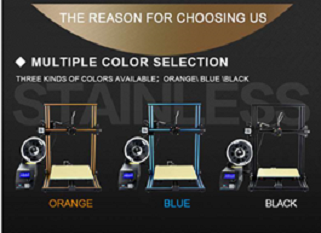 There are three colors that can be optioned from orange, blue, black color in the Creality CR-10S 3D printer that is so attractive.
4.About installation:
It only took 10 mins to finish the installation of the CR-10S 3D printer with the Creality 3D printer handbook guidance.
5.About high precision: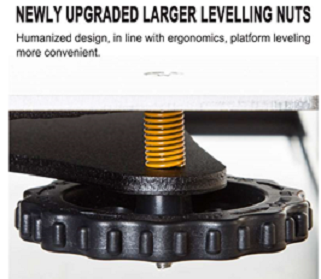 To take the newly upgrade leveling nuts in the Creality CR-10S 3D printer to improve leveling precision.
6.About prices:
My guess the price is the most important factor for customers.
The price of the CR-10S 3D printer from the Creality online store was $401.13, but now it just needs $359.49 for having some discounts.
After reading the introduction of the CR-10S 3D printer, if you are interested in our Creality CR-10S 3D printer, please visit our Creality online store to know more and buy it.
The Creality official website: https://www.creality.com/goods-detail/cr-10s-3d-printer
Want to become Creality dealers or distributors? Just email to info@creality.com, professional 3d printer solution will be provided to you soon by our sales managers, who have years of experience in 3d printer industry.
Let's make more money in the rest of 2020 together!