In November 2019, Creality 3D announced the special sponsorship to LYBOTICS from Libya, full unboxing 3D printing technology potential in STEM education.
LYBOTICS confirmed that the FDM 3D printer CR-10 V2 sponsored by Creality 3D will be used to prepare for two international competitions FIRST Tech Challenge and FIRST Robotics Competition in 2020.

"Today we received the best 3D printer out there from Creality 3D. Thanks a lot for their work, support, and extraordinary effort. We are crazy excited to do the first print and use it during the building-season." said the LYBOTICS team.

About LYBOTICS
LYBOTICS is a diverse and enthusiastic team that is long-term committed to promoting spreading the knowledge of science and technology, engineering, mathematics, and other fields in Libya, and continuously promote the development of related projects, playing a pivotal role in the rise of the local high-tech industry.
In addition, they also encourage young people to actively participate in the practice of high-tech innovations such as robotics projects, so they regularly teach in remote areas of Libya to popularize knowledge for children who have never been exposed to 3D printers.

LYBOTICS set up a workshop whose objectives were to clarify what Robots mean, history, background, and the concepts of the Robotics field, and learning Arduino and how to make ideas come true using it in a simple way.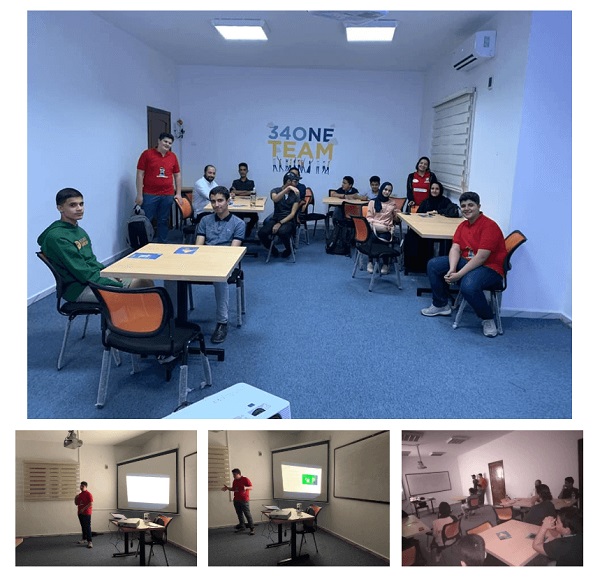 As a constant competitor of the International Robotics Competition, LYBOTICS pays great attention to robotics and 3D printing technology. The team creates robots through the application of engineering design and participates in the World Robot Olympiad every year.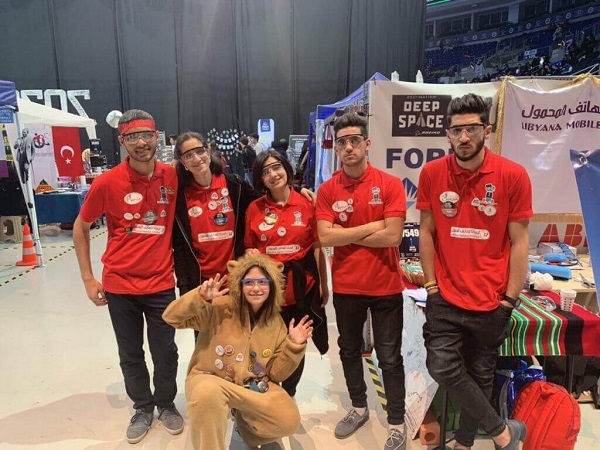 LYBOTICS is changing Libya
LYBOTICS, a team of hope and Youth power, is to spread and raise awareness about STEM (science, Technology, Engineering, and Maths) and the SDGs (Sustainable Development Goals) locally and globally.

As we all know that Libya, a country of beaches, desert, and history is suffering since the civil war started in 2011, people over there have been exhausted waiting to see the positive change from the public sector, and the private sector is already suffering from many different aspects.

With STEM excitement, 7549 Team Libya – LYBOTICS Youth Team is powering the situation with HOPE!


The team teaches attendees the Basics of Robotics and Arduino in a simple way and of course, with FUN! We are changing Libya to one Robot at the time and will continue the mission of representing Libya in the Global Robotics Competition to show the positive side of Libya and the reality of Libyan society.

Creality 3D will change the world together with LYBOTICS
Deeply moved by the mission and action of LYBOTICS, Creality 3D officially announced the special sponsorship to LYBOTICS. CR-10 V2 FDM 3D printer will be used to help LYBOTICS prepare for the upcoming competition event FIRST Tech Challenge and FIRST Robotics Competition in 2020.

FIRST Tech Challenge
The participant team composes of a maximum of 15 members from 7-12 grades, enjoyed a competition gala related to robotic design, creation, programming, and operation.
Participants are eligible to apply for an $ 80M grant. During the competition in 2019, LYBOTICS won three prizes: Outstanding Leader/Mentor award for their instructor, Sofia International journey award, and the International award for Libya.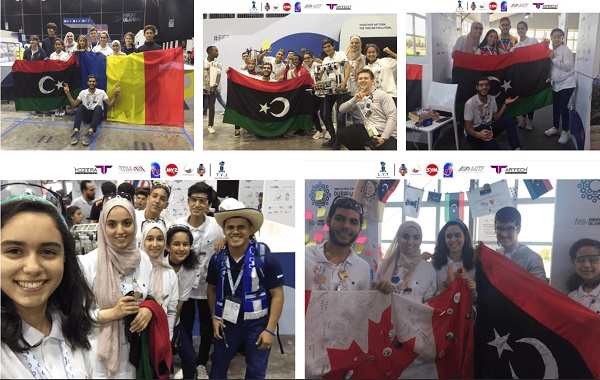 FIRST Robotics Competition
FIRST Robotics Competition is known as the ultimate sport for a robotics competition. With strict rules, limited time, and resources, teams are facing challenges that require them to raise funds, design team "brands," and build and program industrial-scale robots to compete in tough field matches with like-minded competitors.
During the campaign in 2019, LYBOTICS ranked 12th out of 32 teams worldwide.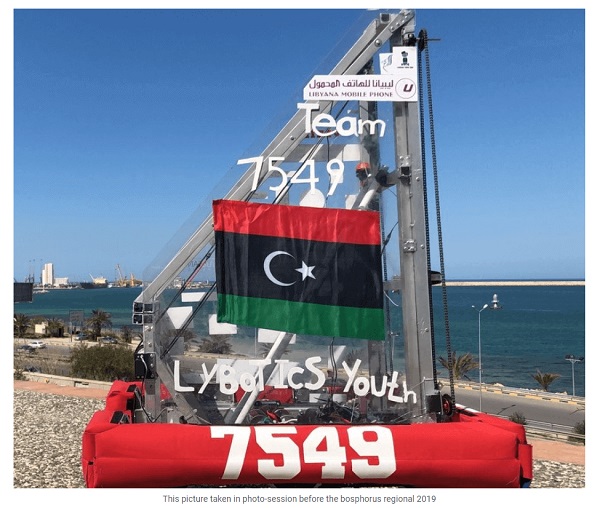 In the future, Creality 3D shall witness all the highlight moments of LYBOTICS, and spare no effort to help them as they need.

As a special sponsor to LYBOTICS, Creality 3D feels honored to be a global promoter of STEM education together with LYBOTICS.
As a 3D printing industry evangelist, Creality 3D is contributing its own strength to the whole industry, providing more people opportunities to understand and apply 3D printing technology, and promoting related industries with 3D printing technology.