Creality enjoyed quite a successful opening up at TCT Asia 3d printer exhibition 2020 on July 8th. At its booth E5-E61, Creality is showcasing the last 3D printing innovations released in the first half of 2020, manifesting the most comprehensive and affordable 3D printing solutions to anyone.
Welcome to Visit Creality at TCT Asia 2020


Booth E5-E61


July 8th-July 10th


Creality booth at E5-E16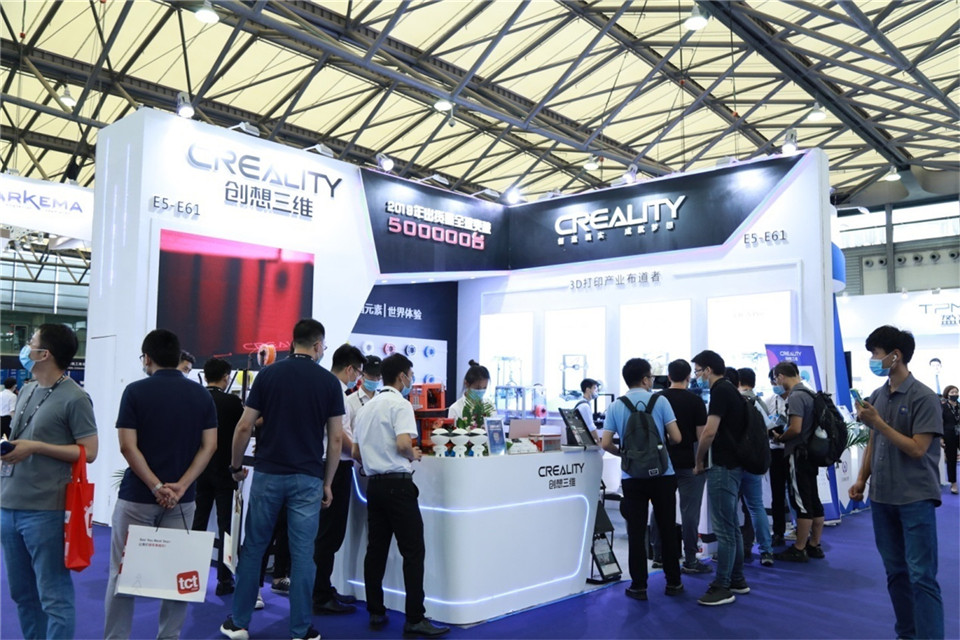 TCT Asia Overview

TCT Asia, as China's leading 3D Printing & Additive Manufacturing event, is one of the first exhibitions to open after the COVID-19 peak.
The event will last for 3 days from July 8th to July 10, hosting over 220 exhibitors set to feature in the additive manufacturing ecosystem, with a range of new machines on show alongside software, post-processing and inspection technologies.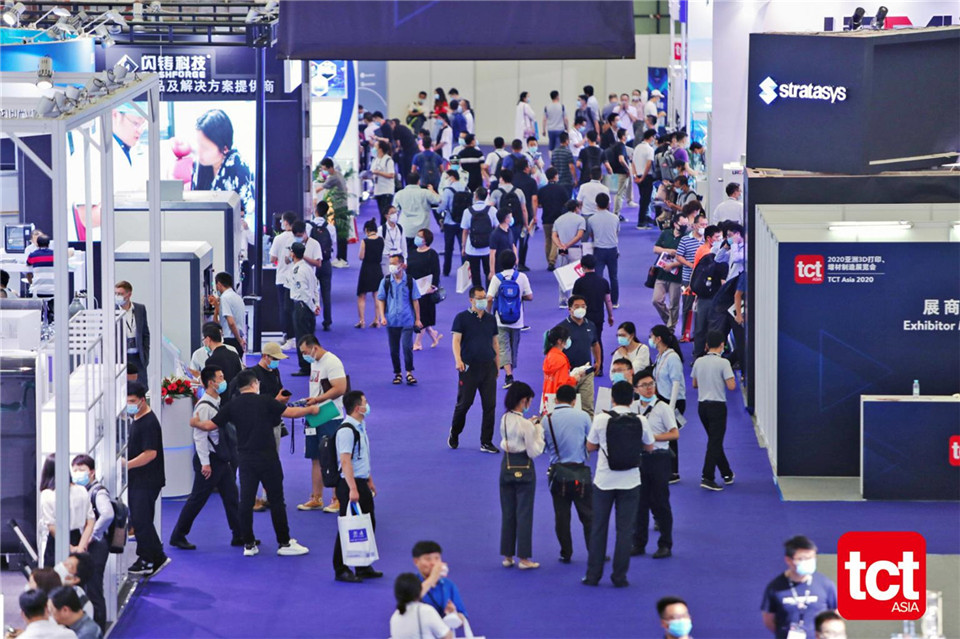 Alongside the exhibition, visitors can look forward to an exciting conference program across three stages: Each stream will offer cutting-edge applications, expert analysis, and commentary to help designers, engineers and buyers evaluate, adopt and optimize their additive requirements.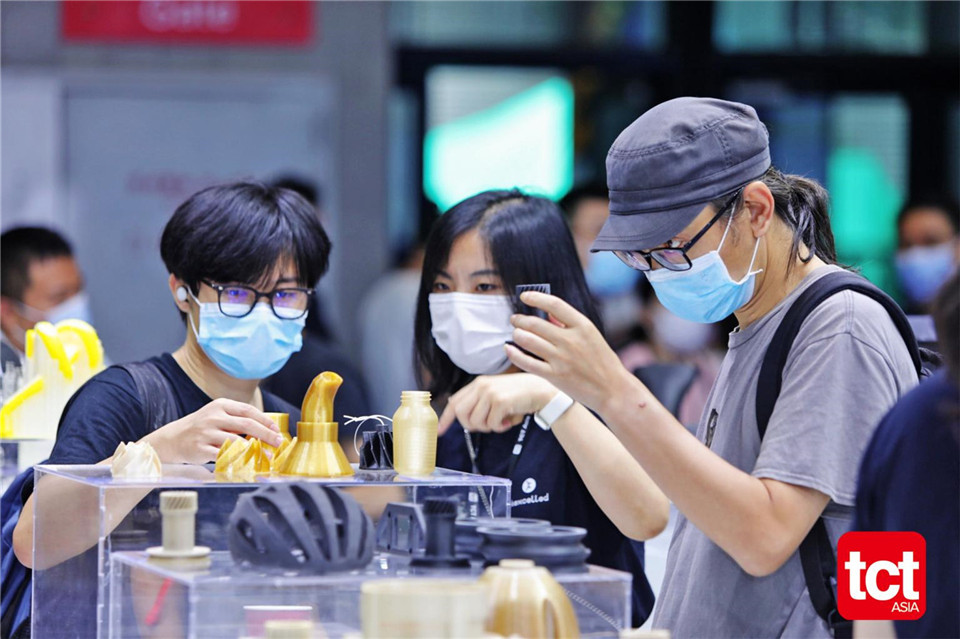 Due to the limitations caused by the coronavirus pandemic, the exhibition organizer has introduced TCT Asia ExpoReach as a new initiative, which enables exhibitors to connect with overseas attendees virtually.

Following certain requirements, Creality also broadcasts the exhibition online, allowing its customers to remotely enjoy the show.

For more information, please access the link below to online broadcasting: TCT-Asia 3d printing technology exhibition

Highlights on Creality TCT Asia 2020

1. 2020 Newly Released Creality 3D Printers Caught Wide Attention from Audiences

Following a successful crowdfunding campaign on Kickstarter, TCT Asia is the first exhibition event that Creality attends in 2020, such a valuable opportunity enabling customers to meet with all the newly released Creality 3D printers:

CR-6 SE, the most hassle-free 3D printer featuring leveling-free tech with a strain gauge. As the very first crowdfunding project of Creality on Kickstarter, CR-6 SE has achieved amazing records in total pledge and backer numbers. Over 4.3 million USD dollars from 10,401 backers from all over the world!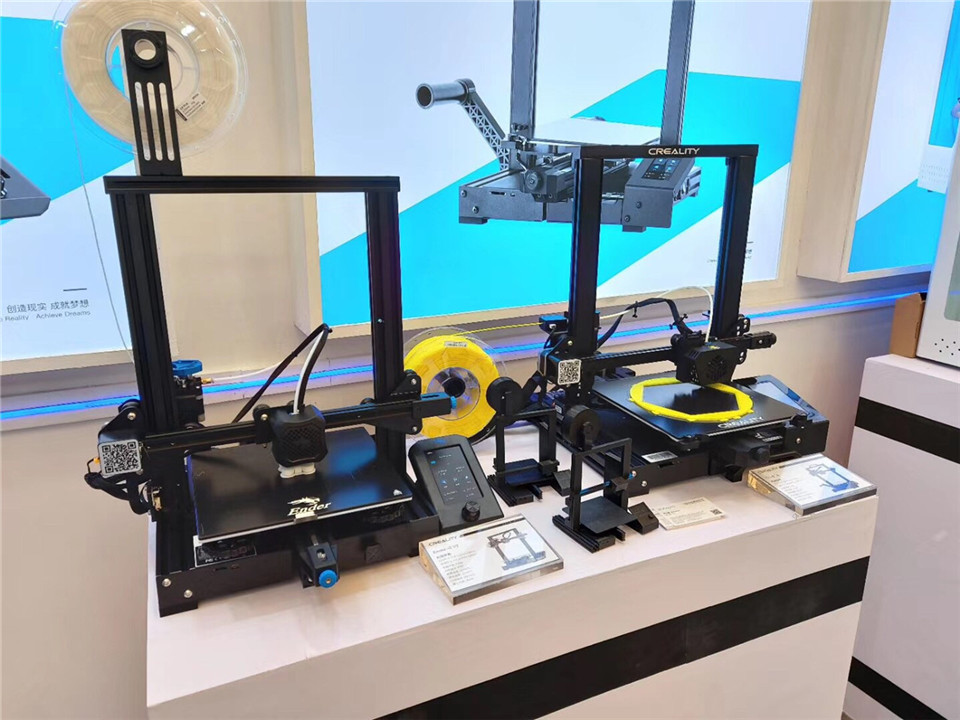 Ender-3 V2(Left) CR-6 SE(Right)

Ender-3 V2, the new generation of bestselling Ender-3, revamps with valid upgrades to provide reliable performance.

Its predecessor Ender-3 is always considered to be the best choice for beginners, achieving a total annual shipment of 100,000 units.

Upon its release, Ender-3 V2 received pre-orders for 8,000 units, which makes us believe that Ender-3 V2 is bound to create a next Ender craze among audiences.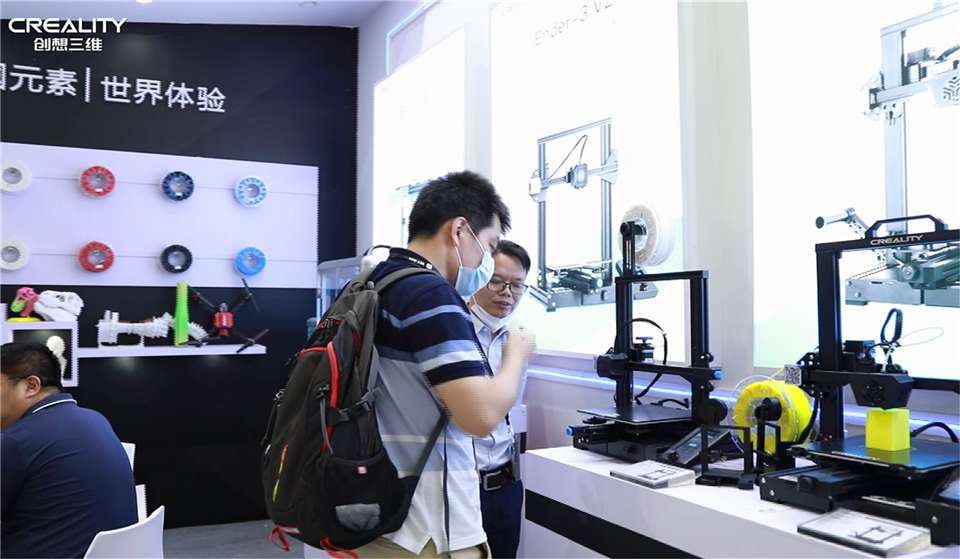 Ender-6 is designed to be a robust 3D printer that delivers fine results faster. Ender-6 is utilizing a core-XY motion structure to achieve 3X faster print speed than stand a Bowden extruder to ensure reliable filament extrusion.


CR-5 Pro is a semi-industrial workhorse being able to deliver exact accuracy.

This 3D printer attracts attention among most of Creality's deals due to its style. Decently-sized equipment with the encased chamber now looks also sleeker with its ivory frame and also modern-day layout.

To further improve its printing performance in soft materials such as ABS and TPU,the company now provides a separate accessory—the top cover, which helps form a fully enclosed print area on CR-5 Pro.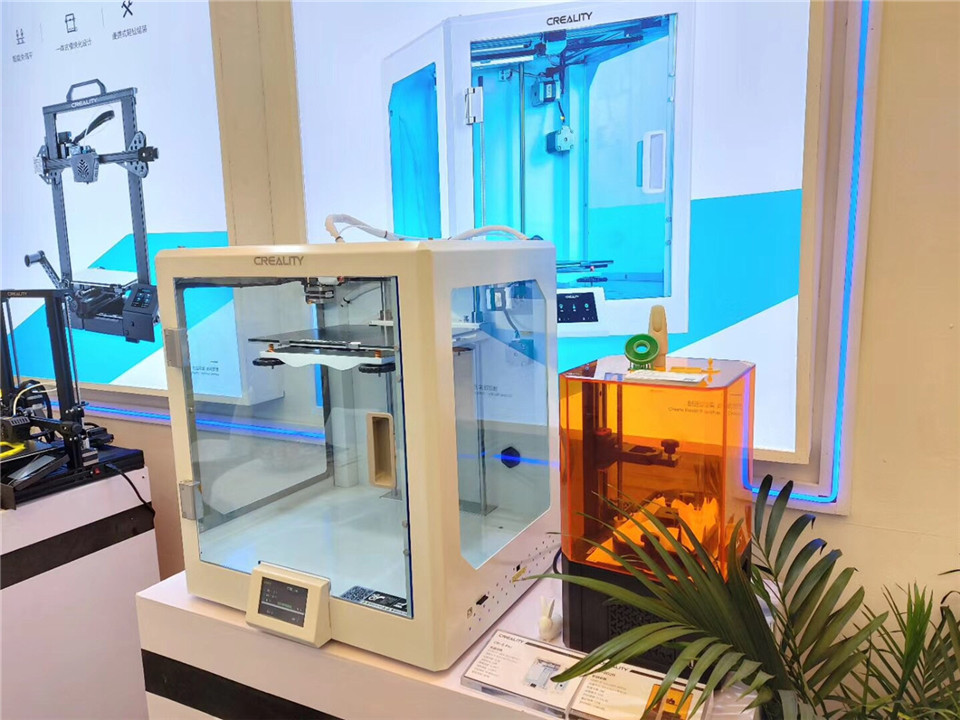 CR-5 Pro (Left) LD-002R (Right)

LD-002R is the most affordable resin 3D printer with reliable performance.

The machine is capable of printing at a layer elevation of 10 to 50 microns, with a 2560x1440px resolution display, and also prints at about 20-30mm per hour. Sphere linear rails make certain a smooth Z-axis for sensational prints every single time.

By now, LD-002R has been praised as a must-pick-up resin 3D printer for both beginners and pros.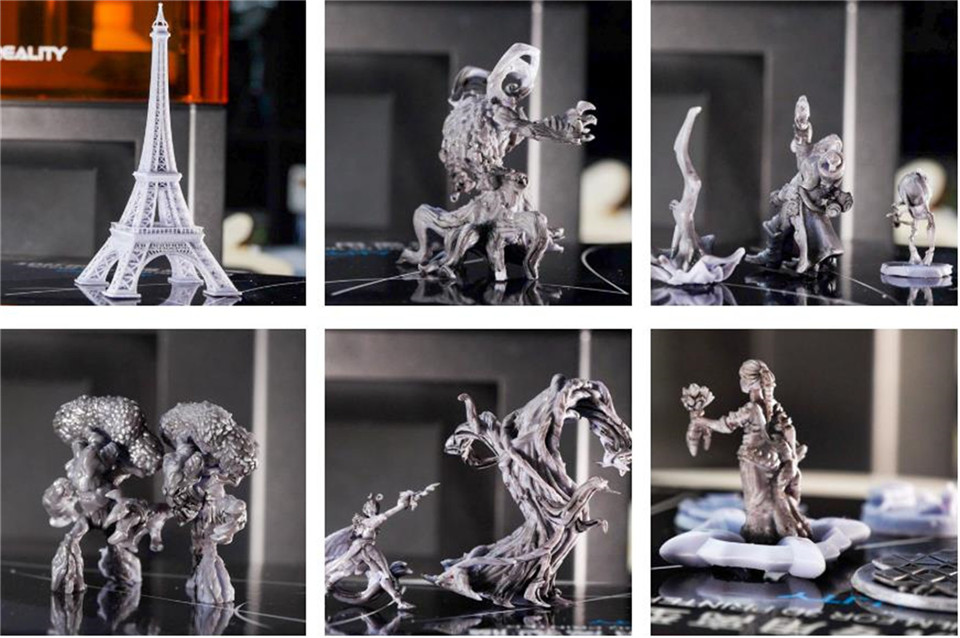 As a comprehensive 3D printing solution provider, Creality is also showcasing a range of 3D printing materials including PLA, ABS, TPU, PETG, and various types of 3D printing resins.

The final 3D prints showcased at the booth are the best example of how 3D printing is being applied and the best proof of printing performance achieved by Creality 3D printers.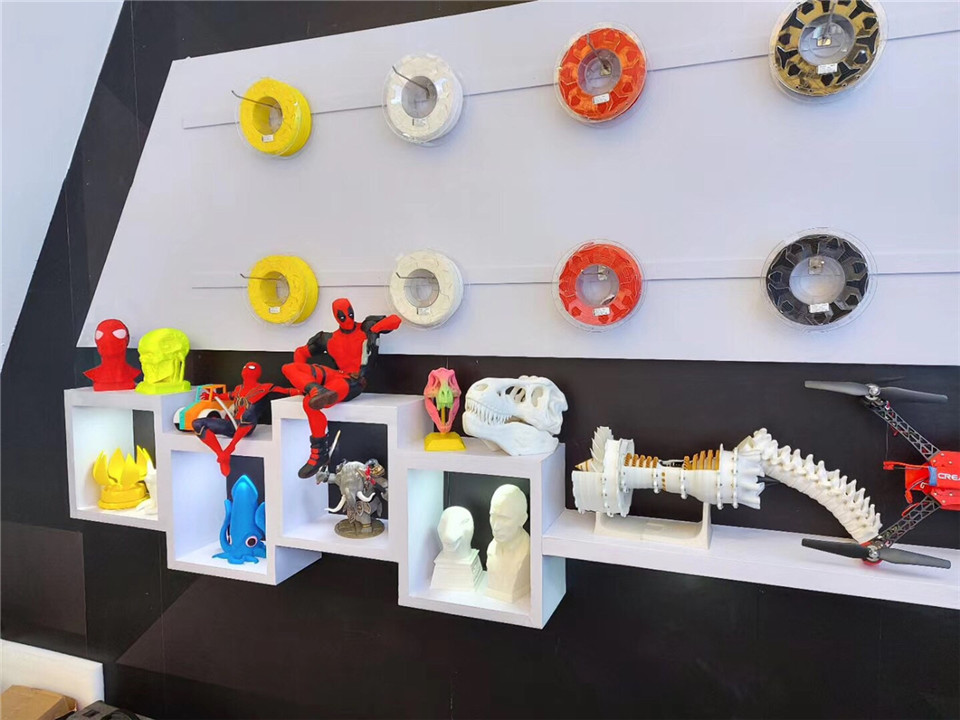 2. Active Interactions with Audiences Online and Offline

Creality provides the most attentive service for everyone who stops by the booth on general 3D printing knowledge, new product demo, and technical supports.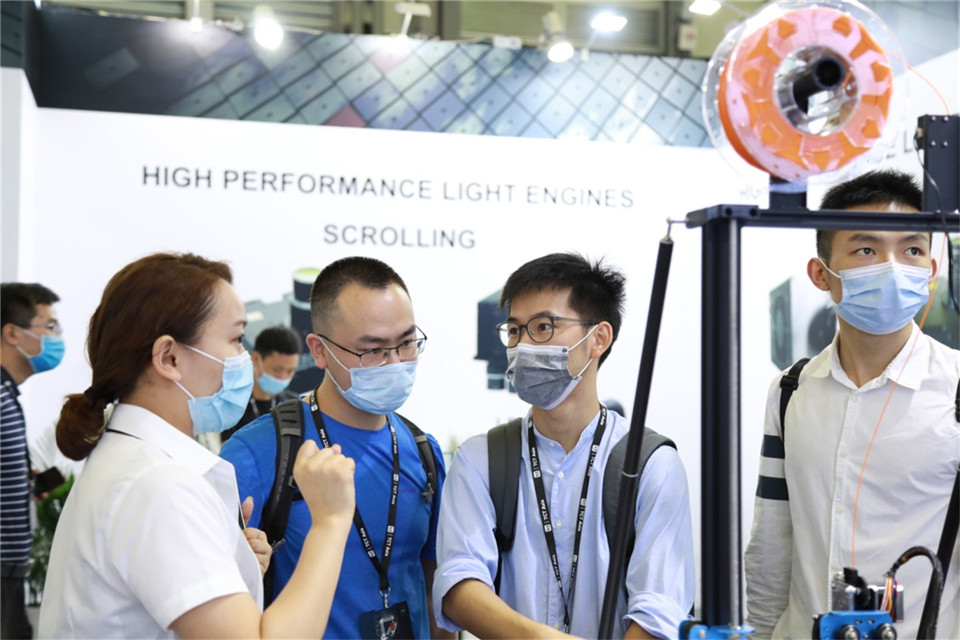 To make people fully get involved in 3D printing, Creality will enjoy some fun games at the booth, and the lucky winner will have a chance to win an Ender-3 as a gift for free.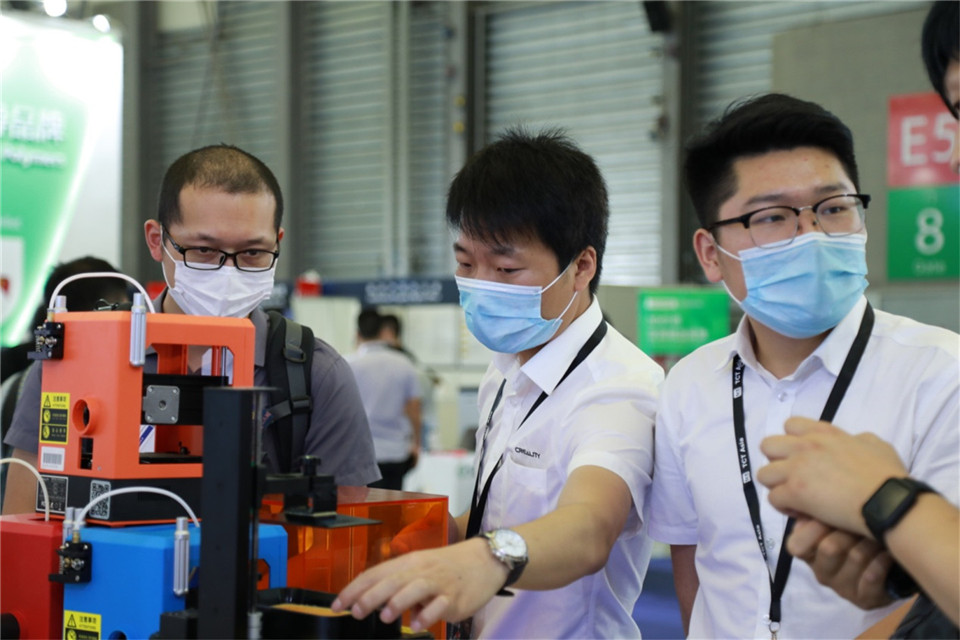 As mentioned before, Creality is also online broadcasting the exhibition on Chinese social media like Tencent and Bilibili, enabling those who are not able to arrive at the exhibition to get hold of the new trends about 3D printing and additive manufacturing.

"We are delighted that TCT Asia plays its part early in the post-COVID-19 resurgence, and Creality is being exactly one part of the event.

During the COVID-19, 3D printed PPE makes people see the great potential unleashed by 3D printing technology.

We believe that 3D printers will benefit people more, so we should fully take advantage of TCT Asia, showing people the benefits generated by 3D printing," said George Deng, the senior engineer of Creality.

Aspirations Forging Ahead,

Creality is Looking Forward to Your Participation

Bearing the spirit of the 3D printing industry evangelist, Creality is always providing comprehensive 3D printing solutions with great affordability and accessibility.

Owing to its great manufacturing advantages, Creality achieves a total monthly production of 50,000 pieces.

By now, Creality 3D printers have been exported to more than 100 countries, including but now limited to the US, Canada, the UK, Germany, Italy, France, Australia, and more.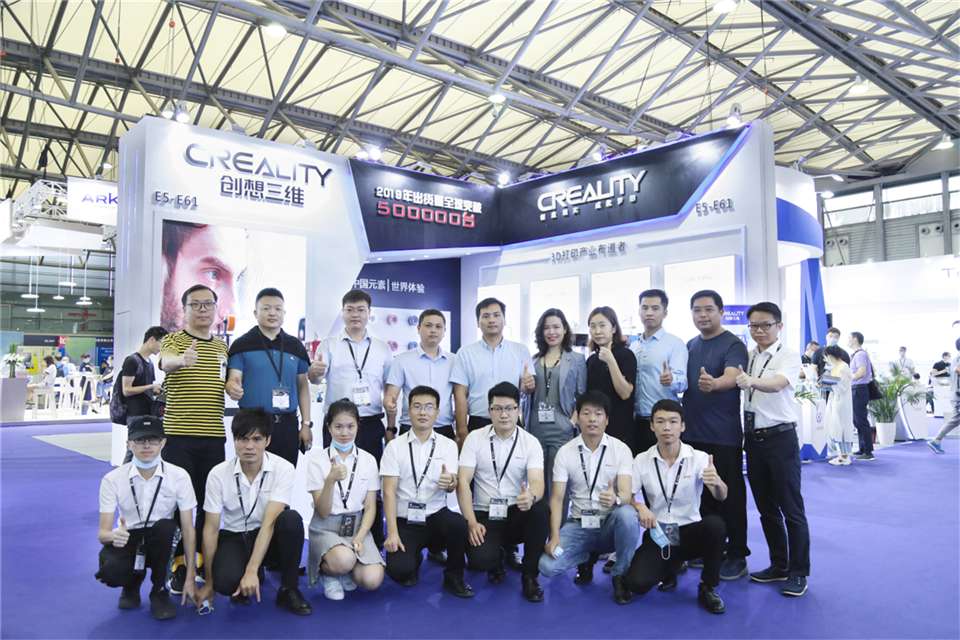 "In the future, Creality will increase more investment in product research and development to design and make new 3D printers based on customers' real requirements and demands.

Moreover, Creality will set more branch overseas offices in the US and Europe to provide better customer service. With the service concept centered on "customer first", Creality is willing to hear more voices from customers and is also bound to benefit customers with more 3D printing products." said David Han, the Marketing Department Manager of Creality.

If you're interested in Creality 3D Printers, please email to info@creality.com for more details. A 24/7 service is available for you.