On April 9th, Creality 3D Technology Co., Ltd., a renowned 3D printer manufacturer in Shenzhen, held a 5th-anniversary celebration and launched a global brand new product strategy conference in Huizhou Shuangyue Bay with the theme of "Everlasting creativity begets more bright 3d future", Creality3D co-founders Jack Chen, Huilin Liu, Jingke Tang, Danjun Ao, and Dr. Shengui Chen, Director of Dongguan 3D Printing Technology Key Laboratory, Shanghai Dr. Yi Zhao, Chairman of Electronic mechanical Technology Co., Ltd and other foreign distributors attended the ceremony.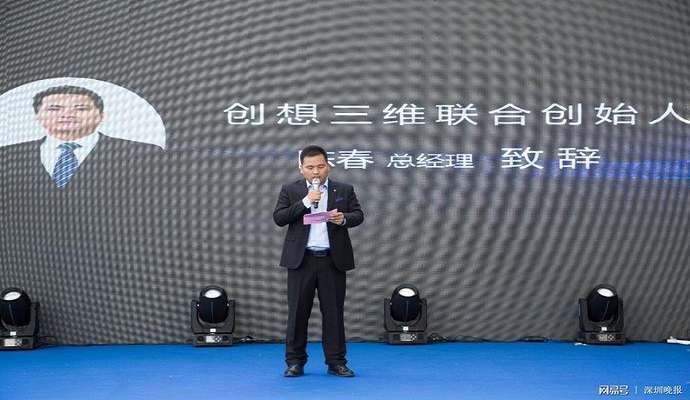 Jack Chen, co-founder and general manager of Creality3D deliver a speech on the ceremony

"We must always adhere to the corporate mission of '3D printing Evangelists', consistently engaged ourselves in researching and development endeavors. Working hard together to make more spectacular progress with creality3d families." Chen Chun said in his speech, over the past five years, creality3d established numbers of branch company in China with large-scale R&D center, 3D printing laboratory and 16 modern production lines, the capacity has exceeded 500,000 units per year and the products are exported to over 60 countries and regions. " honors have coexisted with responsibility while innovation must proceed with development, the scale application of 3D printing technology has been comprehensively enlarged, creality3d must catch the opportunity and earn the more brilliant achievement in the next five years" Jack Chen stressed.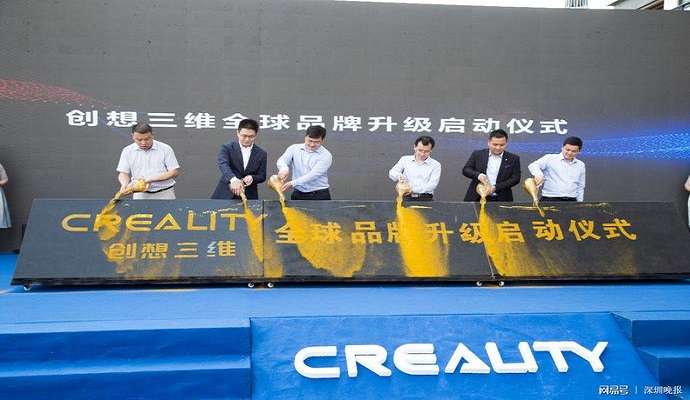 Creality3D Global Brand Upgrade Launch Ceremony


At the event, Creality3D launched a global brand upgrade launch ceremony to address future challenges with a new brand image, design concept, quality system, and strategic layout. "We must continue to increase 3D printing intelligent manufacturing innovation, research, and development investment, create a global consumer-grade 3D printer leading brand, become a lead model of the 3D printing industry, " Mr.
Liu mentioned in the speech of " the future growth plan and pattern of Creality3d".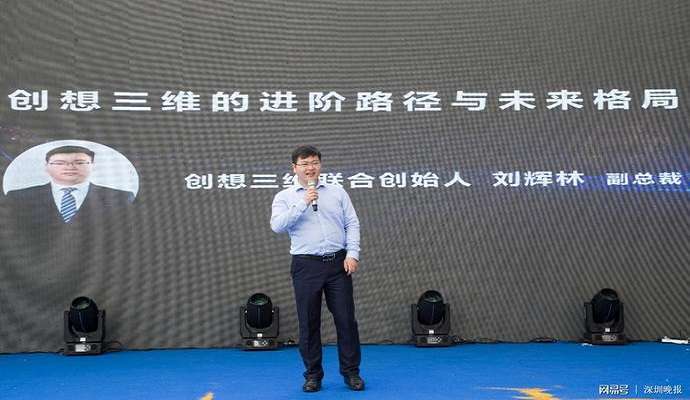 Huilin Liu, co-founder and vice president of Creatity3D, delivered a speech


In the new product launch of the creality3D in 2019, Mr.Tang introduced and demonstrated five new products that will be launched in 2019, including the first three-in-one modular machine, the first DIY&Integrated machine, and the fully enclosed 3D printer. "We are constantly developing innovative products to meet the needs of the world's growing cultural creativity, maker education, industrial manufacturing, medical research, aerospace, and other fields." Mr. Tang mentioned that Creality3D will keep enhancing technological innovation capabilities. Actively participate in the competition and cooperation in the global market, enable China to 3d printing products world-renowned.

In addition, the event also invited Dr. Chen to deliver a speech entitled "Additional Manufacturing Engineering Construction and Engineering Practice". Dr. Zhao shared "The Latest Development of 3D Printing Industry Application" and invited many industry representatives to launch dialogues about 3d printing. To jointly explore the synergy and innovation of Creality3d supply chain management of the idea.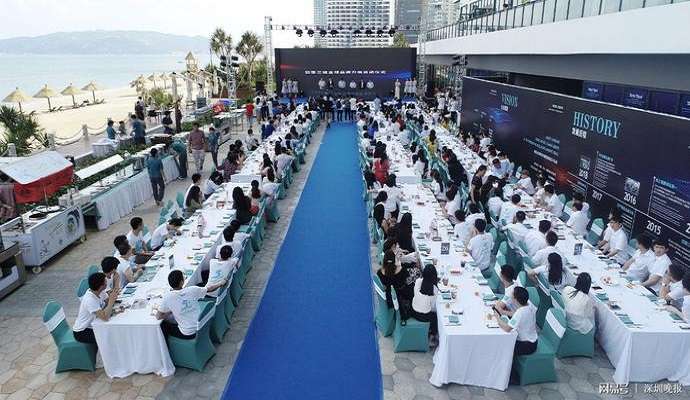 Creality3D 5th Anniversary Celebration and Brand New Product Strategy Conference

It is understood that with the strong renaissance of Industry 4.0, technologies such as 3D printing, industrial robots, industrial Internet of things, industrial big data, and virtual reality have developed rapidly, pushing the world into an era of intelligence, personalization, informatization, and universalization. "3D printing has unprecedented development opportunities, we must focus on innovative technology research and product innovation, and gradually deploy global marketing and service systems, embedded with international technology products and brand strategy." Jack Chen said that Creality3d must keep our eyes on the industry new trends, grasping new economic opportunities, creating a new and high position for enterprises, and constantly improving the right to speak of Chinese 3D printing companies in the international arena.