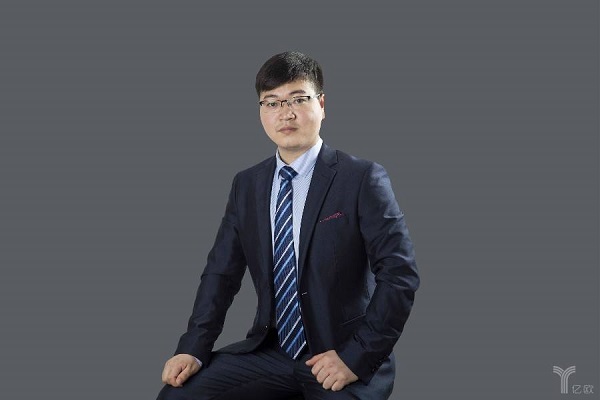 Named as the fourth industrial revolution, Additive manufacturing or 3D printing has constantly been put on a pedestal of revolutionizing the manufacturing industries.
Yet the current market size, which is under ten billion dollars, may fall short of our expectations and hinder this technology from progressing.
Even though Fortune 500 companies like General Electric, Hewlett-Packard and Siemens, are initiating the revolution, 3D printing still leaves people the impression that it may do anything and it can't do anything.
3D printing technology can't do anything for sure. Objectively, it's initially designed for fast prototyping. Now empowered by new advancements in technologies and new materials, it dives into manufacturing the industrial end-use product.
Whether for the "Industry 4.0" or national proposal the Made in China 2025 Initiative, they can't develop without this technology.
In all these 3D printing technological principles, Fused Deposition Molding (FDM) is the easiest in mechanical principles and the simplest in design. They also require the lowest in production, maintenance, and material costs.
Doing the simplest thing to the best is the hardest. Desktop FDM 3D printers are hard to accurately control the feeding in of filaments as well as the molding results. What they produce often falls short of our expectations.
In this interview, Shenzhen Creality 3D Technology Co, Ltd.(later short for "Creality3D")'s co-founder, Liu Huilin, will share his story about how he starts the business and how Creality3D, the Desktop FDM 3D printer manufacturer, stands out in this ever-changing marketplace.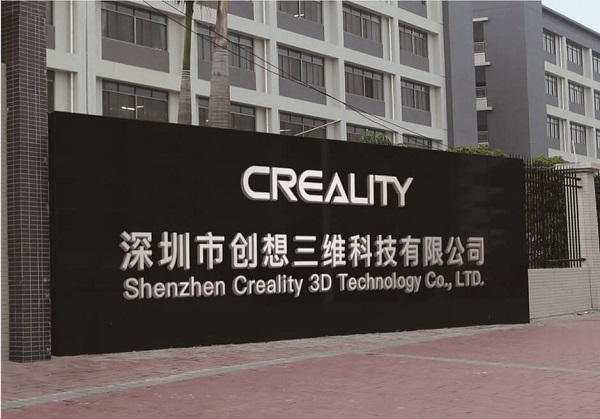 3D Printing World: Please introduce the founding backgrounds and the current market position of Creality3D.

Mr. Liu: Creality 3D was founded in 2014. We focused on the research, manufacture, and sales of Desktop FDM and DLP 3D printers. Out of producing high manufacturing standards, high price-to-performance ratio 3D printers, we established the company. We want every household in the world to enjoy the benefit of this technology. We make the 3D printers more affordable, more accessible with higher standards.
For these years, Creality3D stands its feet on the ground to go all out. Revolving around consumer services, a short period of four years has witnessed the rise of our company.
Creality 3D headquarters in Shenzhen, China, and also has set branches in Dongguan, Wuhan, Shanghai.
We also have established a long-term relationship with many colleges and universities and jointly set research and teaching experimental bases. Our research, manufacture, and after-sale services are backed by strong technologies.
Our company covers a production area of 20,000㎡and has a monthly production capacity of over 25,000 sets.
We also have advanced mega R&D centers and 3D printing laboratories as well as 16 modern production lines and 4 highly-professional test lines under 24/7 scrutiny and a strict quality control system.
Our corporation ensures product quality from the manufacturing process. Products of Creality 3D sell for more than 30 countries and regions.
We had also established professional after-sale service teams that are capable of providing online operating teaching courses as well as offline troubleshooting and maintenance services.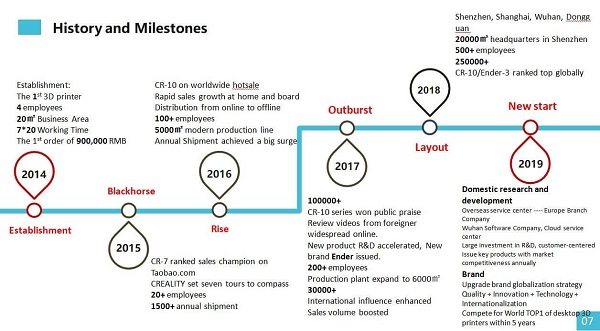 3D Printing World: How many products does Creality3D own? How do your company products distinguish from homogeneous products in the market? What are the strengths or specialties?
Mr. Liu: Creality's product lines consist of DIY and whole machine series. We have a total of 20 products that possess full independent intellectual property rights, which are all complied with major international quality and environmental certifications like CE, FCC, and ROHS and which can meet the demands of different academic domains in different regions. The growth of the company can't leave without the footprint of several major representative products. In 2015, we have a small and portable 3D Printer, the CR-7.
In 2016, we have a multifunctional 3D printer, the CR-8. In 2017, we have a large printing size half-DIY 3D printer, the Cr-10.
These products were all sold like hot cakes in their product life circles. They have one thing in common: they have adopted a system of linear roller bearings, which is patented in China.
Unlike other 3D printing systems, it works stably, is firm in structures, and locates precisely. And it reflects as a common point on our 3D printers. They all have affordable prices and high precision. They are easy to assemble and compact to transport. Those factors gain the heart of individual creators and 3D lovers.
3D Printing World: According to my knowledge, in recent two years, the shipping amount of Creality3D has increased dramatically and it's a long-time champion in China's FDM manufacturer lists. How can Creality3D achieve such a spike in such a short time? And how can you maintain premium after-sale services when facing such challenges?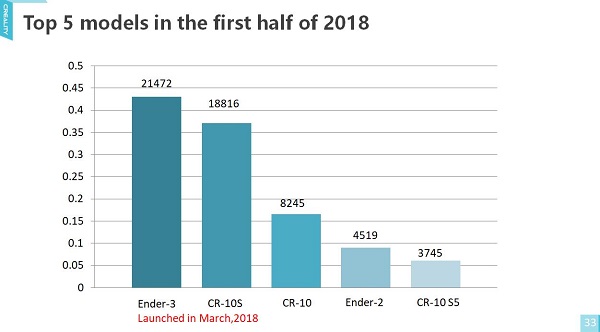 Mr.Liu: What drives Creality3D to achieve such a huge increase within such a short time? Mainly for two reasons. First, it's innovation. We keep obsoleting old designs and iterating new ones. We listen to our consumers. We constantly collect pain points of mainstream market products, and hence, invent special products catering to consumer needs.
Second, it's quality. Internally, we start paying attention to quality in 2016.
Even there is neither national nor industrial standard, we've designed our own to ensure each 3D printer to have guaranteed quality. We believe that the products' sales come from consumers. Rewarding them is the best way to keep our sales grow.
The silver bullet of providing premium after-sale services is to focus on the quality of the products themselves. 3D printing technologies are evolving more and more mature, so it's hard for us to make every latest technological progress flawless.
Now we check every detail of manufactured 3D printers before it leaves the plant.
New technological improvements are made to our core nozzle, which enables our consumers to troubleshoot small problems.
Our products are also easy to dismantle and convenient to transport. Even if there are difficult problems, we can solve them by sending small components.
We also learn from our consumers. We establish a social media chatting group both at home and abroad. They all are our users. Little simple and practical problems can be handled quickly and properly where warm die-hard fans help new users.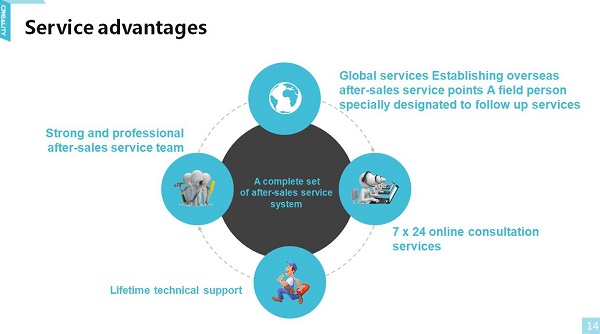 3D Printing World: Creality3D's products have sold far beyond home and reach abroad. What was your initial intention to reach into the foreign markets? What kind of problems had you come across? And when did you enter the e-commerce platform?
Mr. Liu: For now, most of our products have sold abroad, which accounts for 70% of our whole market share.
Since the developed world has higher recognition for 3D printers, we mainly sold abroad out of this intention. Foreign consumers are experts in assembling and operating the machine, so they have fewer after-sale problems.
This year, due to the influence of China-US trade wars, America has imposed more tariffs on imported 3D printers and 3D printing filaments from China.
It poses a threat to domestic 3D printer manufacturers.
Luckily, Creality3D printers have long been a high price-to-performance ratio choice. The accumulated brand values and the strict quality control standard let our products win the favor of consumers.
Currently, our company overall hasn't been influenced by trade conflicts.
Online sales have long been Creality3D's goal and focus.
On one hand, it can gain product publicity; on the other hand, it's a major selling channel.
In these two years, the selling pressure of 3D printers in the e-commerce platform has become more and more fierce. Lots of companies' input is not proportional to their output.
A pure online sales channel will let the company act passively. It also bears lots of risks. More importantly, it's to judge whether your company products are suitable for online platforms.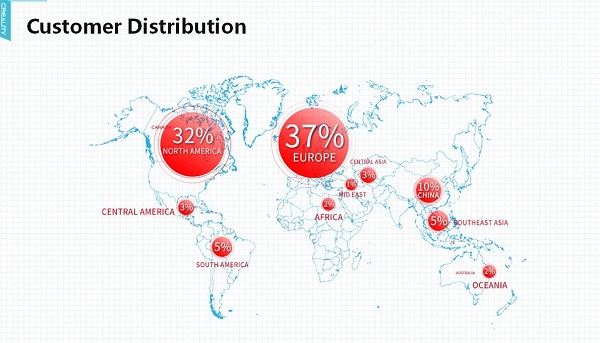 3D Printing World: At this moment, what's the status quo of domestic FDM 3D printer markets? What about the overseas market? What are their differences?
Mr. Liu: In the whole outlook, the 3D printer market has huge untapped potential. At this moment, it's in a rapid expansion phase. Now our country keeps pushing the publicity and the popularity of 3D printing technologies.
Whether it's used in science education start-ups or practical additive manufacturing centers, or it's put into fields like campus, labs, arsenal or aerospace, both national propaganda, and the national initiative have played an indispensable role in this process.
That's why our domestic 3D printing technologies have gained such progress in recent years.
Due to the differences in consumption levels and culture, foreign investors prefer DIY 3D printers to cater to their various design needs. I think the domestic 3D printer industry is no less than the foreign industry.
The consumer-level desktop market is also facing a substantial increase at home. Comparing to overseas markets, the time might lag one or two years. But I believe the domestic market will face an exponential increase in the coming years.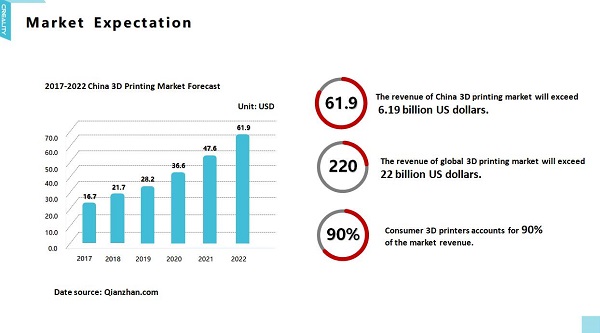 3D Printing World:How do you tie the knot with 3D printing? What are the most impressive lessons you've learned when starting your business?
Mr. Liu: I was graduated from the Hubei University of Technology with a degree in electronic - mechanism design. I chased my career in Shenzhen after graduation.
Since what I learn has a high consistency with 3D printing, after graduation, I have engaged in 3D printing-related jobs. At that time, the domestic market is prevalent by imported 3D printing equipment.
However, imported equipment is expensive to buy and maintain. After realizing there is a huge market prospect for desktop 3D printers in the domestic market and accumulating the knowledge in 3D printing open-source field, I came up intending to start Creality3D with three incumbent shareholders.
In the early stage, four of us all attended to our duty and tried our best to perfect every detail.
Through all the processes, we have gained frequent praise from our consumers that we are pragmatic, diligent, and vigorous. Transforming from a four people start-up to a more than 500 people company, we have gone through thick and thin, we'll stick to our routes.
First, we'll keep pushing technological boundaries and catch the tech frontier. Second, we will fulfill our services revolving around our consumers. Third, we'll be people-oriented and build a strong team.
The most impressive lessons that I've learned during the set-up of our enterprise are to do the high-tech enterprises as an industry to do, be pragmatic, customer-oriented, and sympathetic for our consumers.
During the setting up of my business, there is one time that impressed me. It has an urgent delivery deadline and our management team and our staff worked day and night to fulfill our orders. We made it keep our promise.
From starting the business to so far, four original shareholders have acted in different positions and born 16hours/7days intense workload. Looking back, these all are the sweat and blood that we have striven for starting up the business.
3D Printing World: What are your developing vision and plan for Creality3D? In this ever-changing shuffling market, what do you think will 3D printing head to?
Mr. Liu: Although lots of conversations have turned to 3D printing these days, we should make it clear that 3D printing is only a tool.
We should popularize it in relevant industries' relevant application fields and optimize the current supply chain as well as diminish the impact of labor cost. Only then it can be applied extensively by other industries in the future.
Meanwhile, Creality3D is going to relentlessly invent new models and new tech 3D printers to satisfy new market needs, like a billboard, dentistry, bio-medicine, education, customization, etc.
We will also enlarge our investments in technological outputs and product quality control. We believe that by elaborate sowing, watering, and nourishing, we can bring Creality3D into a world-leading century-old manufacturing enterprise.