Innovation equals the future, technology determines the development of a county, like a lever, which can lift up our global.
Most people did realize the importance of technology, and they trust that technology can really change the system of a country. As the president of Sierra Leone said.
So did Creality3d. We are all aware of that and would like to be a part to enable more people to know about 3d printing technology.
Especially younger students. So we will keep supporting schools to improve their education systems by sending them the printer as a gift. We would like to build up a more bright future for the students.


From July 14th to July 30th, Students in America Summer Tour Camp fly across their country and take a visit to America and exchange cultures with the local students in America, this is really a nice trip for them to experience the Boarding family, having a real conversation with the mayor, having fun with the local students.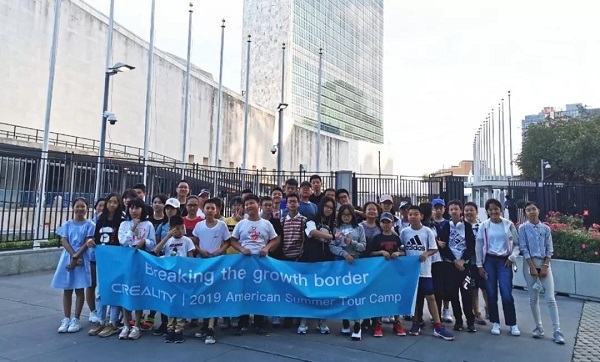 Right at that moment, the student representative sends the US Winchester Mayor as a country exchange gift.
This is a wonderful exotic trip, boarding American families, in-depth experience of American family culture; visiting American organic farms, picking fruits on-site, learning about advanced farming methods and management techniques of American organic farms; rehearsing programs with American school classmates, holding Literary performances, giving each other souvenirs and making pen-pals bring wonderful memories for growth.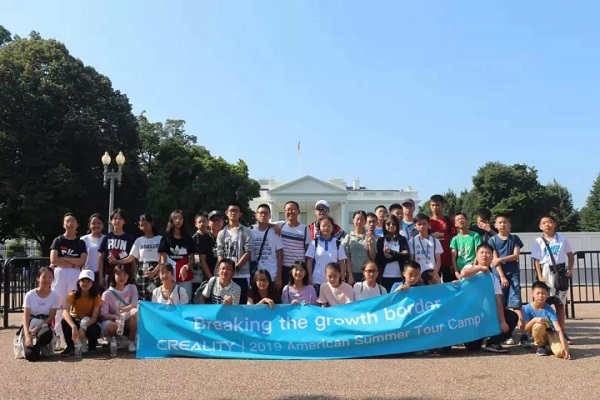 As our Product country mentioned: Our products are immersed in the Chinese element and we all believe that even we are from different countries, we all have the same dream as Creality.
This is also another interesting collision between East and West science and technology.
America is an advanced and developed country fully focus on high technology, China, a charming country born with innovation, fully delicate to factory manufacturing.
This time with this opportunity that sending this special gift to the American mayor, witness the friendship between China and America.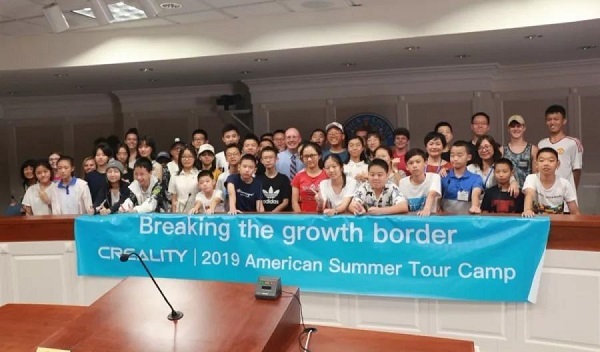 Scientific and technological innovation is the key to Shenzhen's core competitiveness, and it is the main color of the future.
In 2014, Creatity3D settled in Shenzhen Longhua.
Since its inception, it has attached great importance to the importance of innovation. It has always regarded independent innovation as the leading strategy for enterprise development, insisting on laying the foundation and seeking long-term, and building the world through continuous R&D investment.
Competitive desktop-class 3D printer products, leading the domestic consumer-grade 3D printer research and development field from innovation and efficiency; leveraging the industrial advantages of Dawan District to build a domestic advanced modern intelligent production workshop, and establish a scale manufacturing and quality benchmark position.
At the same time of business development, adhere to the initial intention of the industry evangelists, continue to invest in the popularization of 3D printing knowledge so that society enjoys the convenience brought by technology.