2020 Best Budget 3D Printer For Beginners
In recent years, many YouTube producers have focused on project video production, bringing many new technologies to our side. Enable us to enjoy more fun from life.
This is especially true of 3d printing, which shows us the unusual experience of turning virtual into reality.
Many 3d printing manufacturers have started to develop and produce large quantities of 3d printers for the market.
How to select the best budget 3d printer becomes a difficult thing for beginners.

At present, there are many different types of 3d printers with different prices on the market.
Varies of 3d printers might confuse you, and you might be worried about which is the most suitable 3d printer for yourself if you were getting started to learn 3d printing.
Today, we will show you the best budget 3D printer with high precision and the best price in 2020.

You may not see these exquisite models were printed on a DIY 3d printer. These creative works are from our users, from model file design to production process.

They spent a lot of time on processing, and the results were no doubt satisfactory. I admire their love and persistence for creation. They told us it was also thanks to Creality 3d printers brought them DIY fun.
Guess which 3d printer they've used to make the models. now we will introduce you to which Creality best 3d printers had made those amazing models. And that will show you one of the best 3d printing manufacture in China.

1.Ender-3/Ender-3 Pro-Best Budget 3D Printer

Mostly the ender-3 3d printer did the spectacular job by providing such high precision, this little 3d printer undeniably plays a vital part in their life. The idea may come from life thanks to the high technology.
Since Creality Ender-3 3d printer come out in 2014, it's the cheapest price, easy assembly, but with high resolution did surprise people a lot, especially foreign friends.

Some users also mentioned that the Ender-3 3d printer is their first best 3d printer, and it is their favorite gift they've never had. Most of them haven't known about 3d printing technology before.
But some of the hobbies and YouTubers start to take videos about Ender-3 3d printer, and as new technology to show their friends around. But why it is amazing?

Ender-3 Pro 3d printer is the second generation of Ender-3, both of them are quite the same and suitable for beginners, but ender3 pro 3d printer with more upgraded imported parts.
Over its slightly cheaper predecessor; a magnetic removable print bed, a sturdier Y-axis assembly, a better extruder, new bearing wheels, and a name brand power supply make the Ender-3 pro to be the best 3d printer.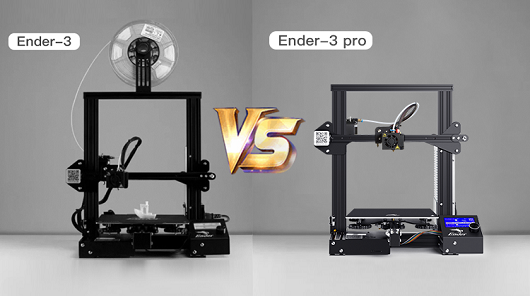 Ender 3 pro reserve all the benefits of Ender-3 3d printer, but providing better user experience. The price of them is $200-$300.
If you are finding a 3d printer more stable. Ender 3 Pro might be suitable for you. If you are new in 3d printing, and with budge, you can definitely try these two best DIY 3d printers, here are three top features you may select them.

# Cheapest Price Under $200-$300

# Easy Assembly

# Quite Stable & Realible

# Upgradable Functions like silent motherboard & bl touch


2. CR-10 / CR-10S Series -Best DIY 3D Printer

Creality CR-10 3D printer came out in the summer of 2016, following the short development of the Creality CR-7 3d printer and its evolution into the CR-8.
The Creality CR-10 boasts a similar design to its CR-8 predecessor, albeit with the control box integrated into the base and the X-axis rail jutting freely out into space.

Creality CR-10 series are the different kinds of 3d printer designed for users who need to print with bigger volume. Many other 3d printer manufacturers start to copy its' style, even the outlook of the other 3d printer, but they still can not reproduce it's inside, like models with higher printing precision.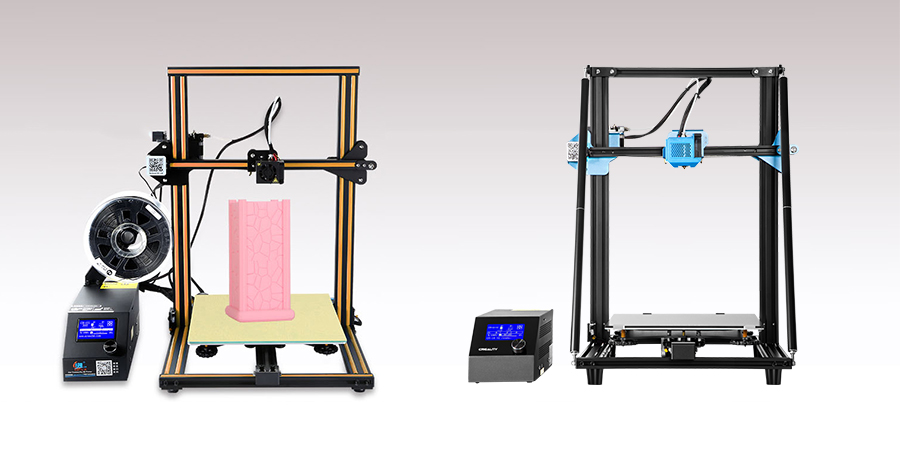 Last year, a piece of big news about a father print a 3d printed Lamborghini with his son. What they used to print parts is Creality CR-10 series 3d printer. This story did shock many people, especially Lamborghini's original company. Even more incredible, the Lamborghini company decided to send them a real Lamborghini because of the amazing idea.
Which perfectly shows us nothing impossible in our life. CR-10S series 3d printers with four different sizes and three colors for your option. The large volume enables more creations, tiny size for printing little toys and presents for kids. Below are five top features you would select one of them.

# Price under $300-400$

#Bigger Building volume

#3-steps easy assembly

# Compatible with additional functions and other filaments

#Fast printing

May someday 3d printing technology walk in everyone's life. We can print anything we like for our family, like decoration and designs.
3D printing technology will keep it an incredible development during the next 10 years, especially in 2020. May 3D printer become another business chance for you? Start to learn and get your first best budget 3d printer from now.