2020 Best 3D Printers for Beginners

Are you looking for the best 3D printer? Are you a beginner in a 3D printer? Check this buyer's guide to find the most beginner-friendly 3D printers on the market today.

3D printers for beginners are simple to use, and they usually come with the basic necessities for 3D printing. Most of them are cheap, compact, and reliable.

Based on the purpose of research & development and customer feedback, we've concluded the Creality Ender-3 v2 3d printer is the best 3D printers for beginners in our company. Its $259 price tag is a reasonable ask given that Creality Ender-3 V2 3d printer prints very well, and you know what, it has enough comfort features to make this 3d printer different and provide you an extraordinary experience.

TOP PICK

Creality Ender-3 v2

The Creality Ender-3 v2 is a simple but feature-filled and well-designed machine that is perfect for beginners and makers who just getting started in 3D printing and want to find a best 3d printer.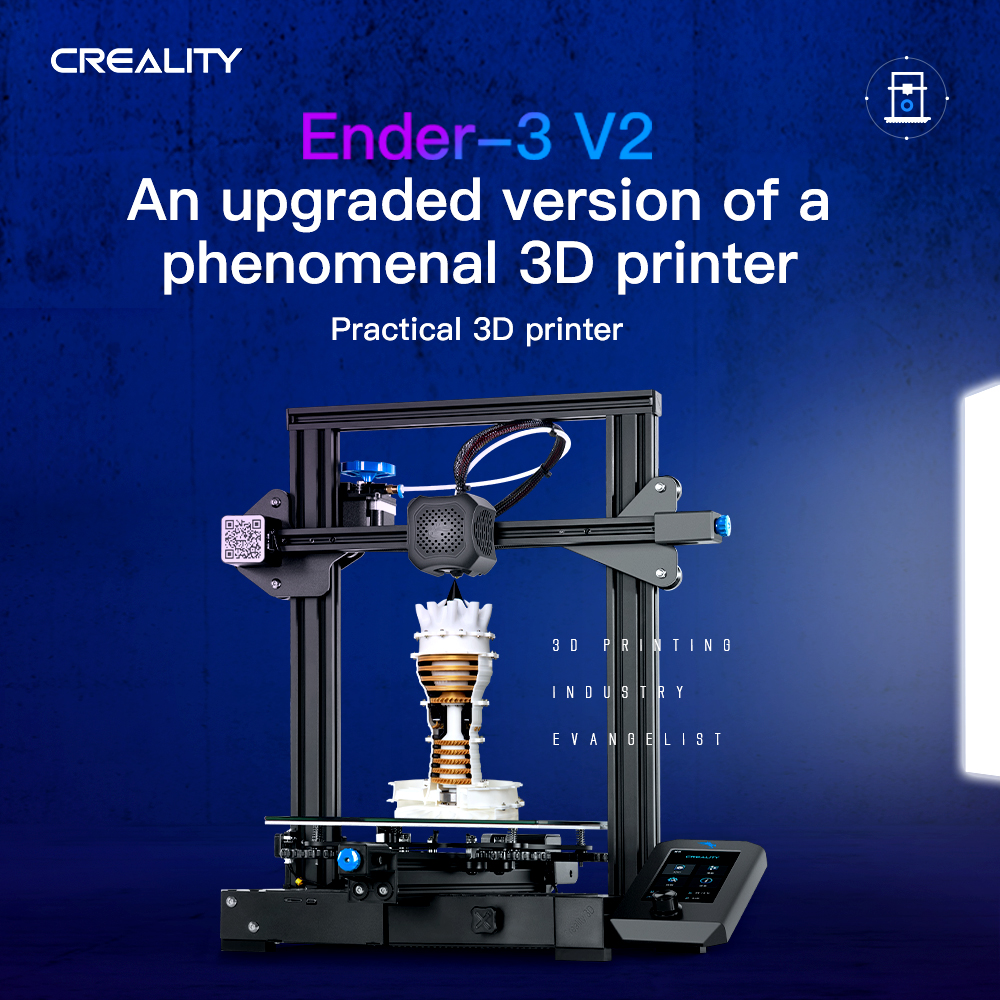 If you want to get more inspiration, please keep reading. There are more 3 recommendations of Creality 3d printers below the jump.

OVERVIEW

3D Printer Build Volume(mm) Market Price(USD)

Ender 3 pro 220*220*250 $259

Ender 5 pro 220*220*300 ~$400

CR-6 SE 235*235*250 $399

Not all 3D printers are the same created, and nowhere apply more than for those getting started in 3D printing. The best 3d printer that goes a little beyond in comfort features, print success systems, or sheer community behind it can help a lot.

Here is the view on the best 3D printers to help beginners start their first step and purchase at the best price, the ART begins.

Creality Ender-3 pro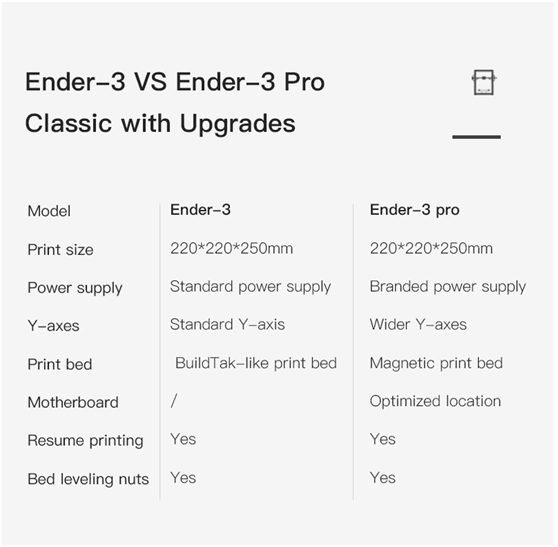 An excellent and affordable tool for makers, hobbyists, tinkerers, and even beginners, the Creality Ender-3 Pro 3d printer is a solid starting point for those that want to go hands-on with the world of 3D printing.

【Upgraded Ender-3 Version】Creality Ender-3 Pro is an upgraded version of the Ender-3 3d printer, together with the imported Meanwell Power Supply and new platform sticker, also redesigned the aluminum extrusion. upgraded components enable Creality Ender 3 PRO 3d printer to print more safety and stability.

【Brand Power Supply】Brand power supply was adopted, which is produced by the listed company over 30 years of experience in the power supply industry with mature technology, and it meets all the needs of fast heating and long-time 3D printing. with the manufactured power supply. ensures safer and faster heating of all necessary components, The 3d printer is shielded by its power supply from voltage spikes and power outages. If electrical power is lost, prints can be resumed from the last layer, saving time and reducing waste.


Creality Ender-5 pro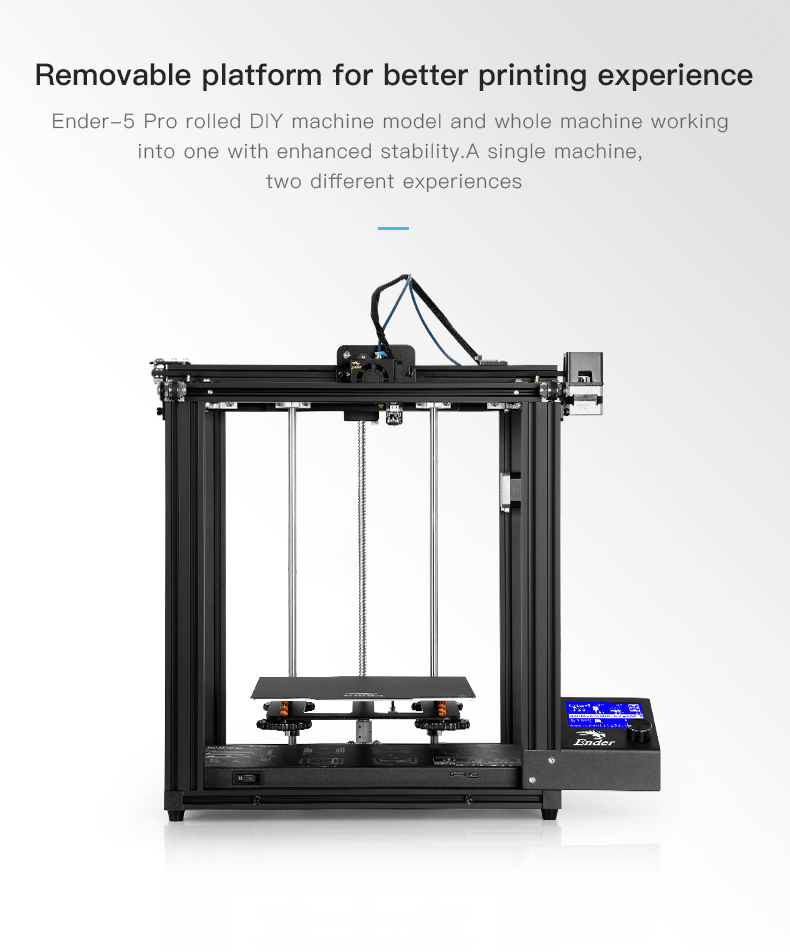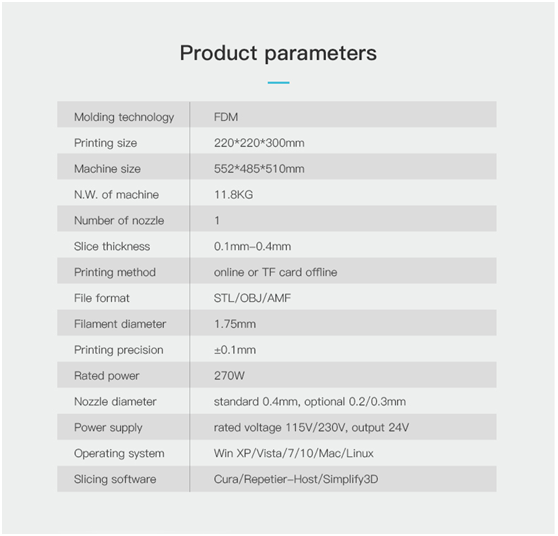 Ender-5 Pro | Cubic-structure 3d printer kit, dual Y-axis designed, silent motherboard included to avoid noise occurs, together with a filament sensor and removable platform, these features help unlock the uninterrupted printing of 100% filament feed in-out.

Despite being a 3d printer kit, its ease of assembly, high print quality, and removable bed make the Ender-5 pro 3d printer a beginner-friendly choice worth considering, especially if you are confident that you will need a capable machine to use for the long term. And, as is typical of the Ender series of 3d printers, there are many ways to upgrade the 3d printer as your 3D printing knowledge increases.

【 Silent Motherboard 】With upgraded motherboard really produces fewer noises and it uses Creality 3D 4-layer PCB with solid filter and capacitor for better ESD protection and more stable performance, TMC ultra-quiet drive 256 subdivision for finer 3d printing.

Creality CR-6 SE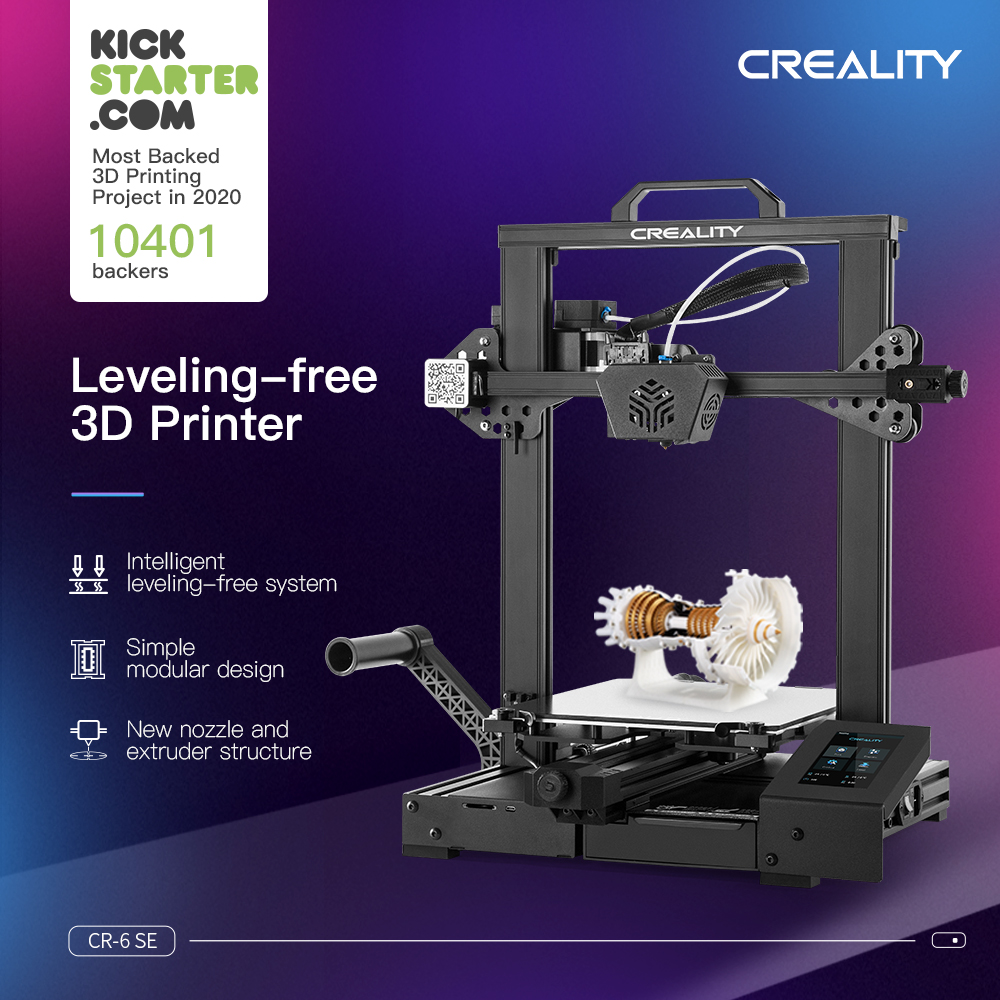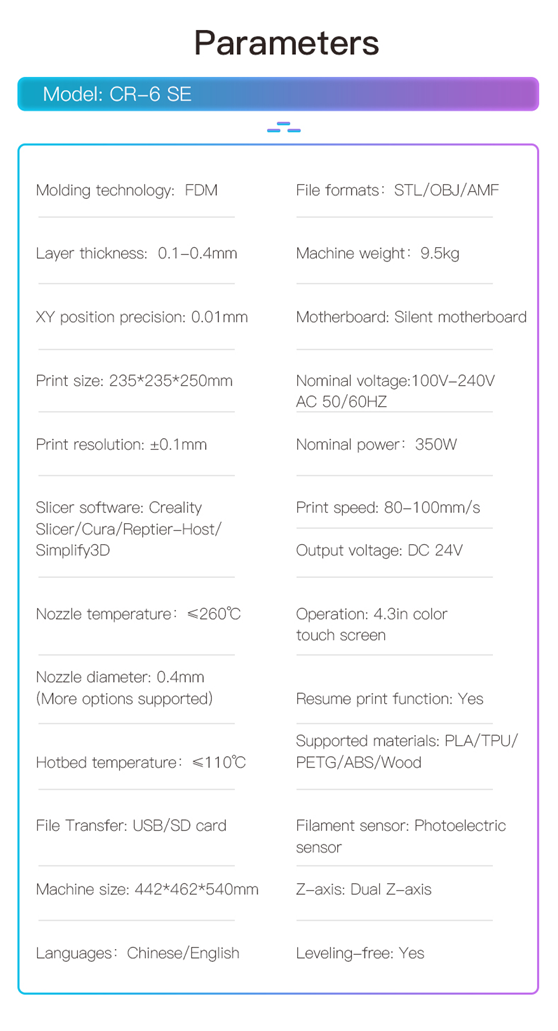 Get access to Creality first leveling-free 3d printer CR-6 SE, $430 million funds, 10401 backers supported, the best 3d printer.

CUSTOMIZABLE AND EASY TO KEEP MODULAR NOZZLE:

Never see your creativity and productivity affected by nozzle-related replacement issues. The Creality CR-6 SE 3d printer is designed with a modular nozzle that means you can customize it. From the heat block to the nozzle tip, among other parts, this is a Modular 3D Printer that's easy to keep!

STRONG, STABLE, and STYLISH:

The Creality CR-6 SE 3D Printer looks as strong as it is. It also looks very stylish! This amazing work station has a beautiful design that compliments any desktop you use it on. Meanwhile, self-designed profiles and stepper motor cover prevent filament scraps and dust. The CR-6 SE 3d printer also comes with a well-arranged ribbon cable that ensures safety issues are never a concern.